The Blueprint by Jason Lloyd
Author:Jason Lloyd , Date: November 9, 2017 ,Views: 791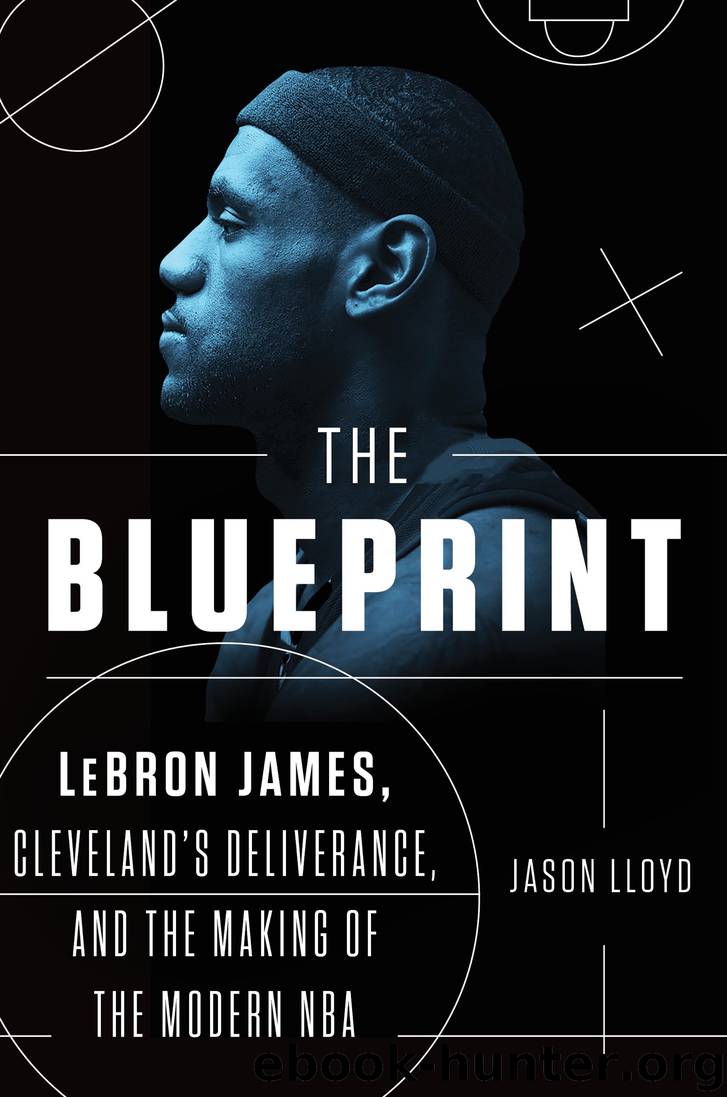 Author:Jason Lloyd
Language: eng
Format: epub
Publisher: Penguin Publishing Group
Published: 2017-10-24T04:00:00+00:00



CHAPTER 11
The Modern NBA
The modernization of today's NBA began around the new millennium in the waterfront town of Treviso, Italy, where the Botteniga River meets the Sile. That's where Mike D'Antoni was spending his second tour as head coach at Benetton Basket when Phoenix Suns owner Jerry Colangelo flew to Italy to meet with him. Colangelo's son, Bryan, was general manager of the Suns and wanted to bring D'Antoni on as an assistant coach. The elder Colangelo flew with his wife to meet D'Antoni and his wife.
D'Antoni was doing things a little differently in Europe and Colangelo wanted to see for himself. D'Antoni taught his players to push the pace and play fast in a league where, Colangelo believed, that was even more difficult to do than in America. But D'Antoni had proved successful at it. He'd guided Benetton to a 28-8 record in the Italian League and won a championship. He'd also advanced to the 2002 EuroLeague Final Four.
D'Antoni had previously served as the head coach at Benetton for a few years in the mid-1990s, leaving in 1997 for a front-office role with the Denver Nuggets. He was handed the head coaching job for one year in Denver, then promptly fired after going 14-36 during the lockout-shortened 1998–99 season. That was at a time when the Nuggets were burning through a new head coach every year; D'Antoni just happened to be the latest casualty. He bounced around the NBA as a scout and an assistant coach for a couple more years before heading back to Treviso, where Colangelo went looking for him in 2002.
"We felt he was a thinker, he was cerebral, he truly believed in how the game should be played," Colangelo said. "But you have to start somewhere and we started him as an assistant."
Colangelo agreed with his son's recommendation to bring D'Antoni onto head coach Frank Johnson's staff. Johnson was a former reserve guard with the Suns who had the "interim" tag removed after the 2001–02 season. He replaced Scott Skiles during the season and the Suns failed to make the playoffs for the first time in fourteen years. Still, Johnson was handed a three-year contract despite going 11-20 as the interim coach. He was charged with rebuilding the Suns around Stephon Marbury, Shawn Marion, and Joe Johnson. At twenty-five, Marbury was the oldest of the young nucleus.
The Suns indeed returned to the playoffs during Johnson's first full season, but they were quickly eliminated in the first round. He was fired following an 8-13 start to the 2003–04 season and replaced by D'Antoni.
"There's been something amiss all year, in my opinion," Jerry Colangelo said at the time of the firing. "The more I saw on the floor, the more I disliked what I saw as it related to body language, communication or lack of same."
David Griffin was a young executive still working his way up within the Suns organization at the time. He was paying close attention to the way Colangelo structured the franchise, building a family atmosphere of peace, joy, and love.
Download


Copyright Disclaimer:
This site does not store any files on its server. We only index and link to content provided by other sites. Please contact the content providers to delete copyright contents if any and email us, we'll remove relevant links or contents immediately.