Snow Falling by Jane Gloriana Villanueva
Author:Jane Gloriana Villanueva , Date: November 23, 2017 ,Views: 2821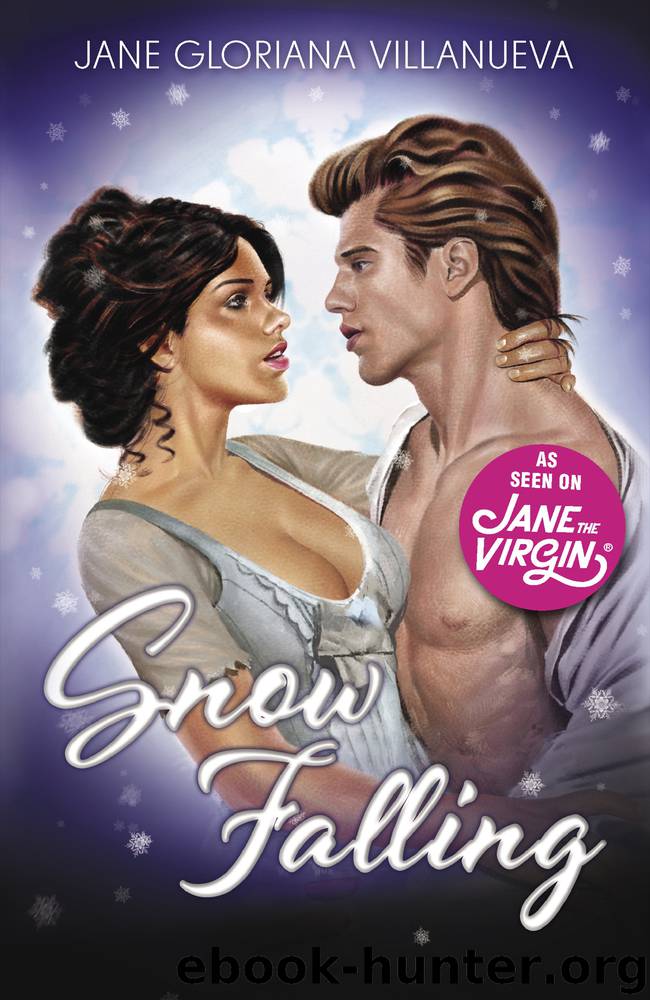 Author:Jane Gloriana Villanueva
Language: eng
Format: epub
Publisher: Adams Media



It was late the next morning before Josephine awoke. She was tucked against Rake's chest on the settee, their legs intertwined. Awareness dawning slowly, she shifted uncomfortably, trying to extricate herself gently, but Rake tightened his arm around her waist and drew her even closer. It was impossible to miss that he was all too ready for them to share another inappropriate moment.
Slightly panicked, Josephine jumped off the settee and when Rake stirred, offered a babbling excuse for not having breakfast with him and hurried off, carefully trying to make her way home without attracting too much notice. While she was grateful for all that he'd done the night before, Josephine worried there might be even more talk around the hotel should she be spotted leaving his room in yesterday's clothing.
Still, she had to resign herself to the idea that wagging tongues were inevitable; she would soon be showing. Besides, the extra sleep had been sorely needed. With the dance troupe arriving later that afternoon, it was going to be a busy day.
Josephine spent most of her shift reserving seats for hotel guests for the premiere show. Her abuela popped in before going home, and with a slightly disapproving glance, she said, "We missed you for dinner, mi'ja."
Leaning close, she whispered, "Nothing happened, Abuela. I've learned my lesson."
Her grandmother narrowed her gaze, and Josephine must have passed her test. "Are you working late tonight now that Ronaldo is arriving?"
Excitement had crept into her grandmother's usual no-nonsense tones. Josephine wanted to tell her abuela just how difficult and self-centered Ronaldo was, but she didn't want to shatter her illusions. "I will have to get them settled and…" She reached into her desk and pulled out two tickets. "For you and Mami."
Elation beamed from her grandmother's features. "Oh, how exciting! Thank you, Josephine."
"I have to be backstage in case anyone needs anything, but I'll look for you and Mami after the show. Maybe we can arrange for you to meet Ronaldo."
A totally girlish giggle and titter escaped her abuela before the older woman rushed off, clutching the tickets to her chest like a schoolgirl with a note from a beau.
Like the cherished letter tucked into her own skirt pocket. It was crinkled now that it had dried and a bit mangled around the edges. There were some ink smudges here and there, but to her, it was the most perfect thing she could possess. Besides the snow globe, of course.
If she could, she'd pull out the letter and read it and reread it, but the rush of people wanting tickets began again. Then, with only a couple of hours left before the troupe's arrival, a stack of notes from Ronaldo were delivered by a messenger.
I will need fresh spring water in my room, please. Not too cold and not too hot.
Download


Copyright Disclaimer:
This site does not store any files on its server. We only index and link to content provided by other sites. Please contact the content providers to delete copyright contents if any and email us, we'll remove relevant links or contents immediately.