Poe Dameron by Lucasfilm Press
Author:Lucasfilm Press , Date: August 7, 2020 ,Views: 332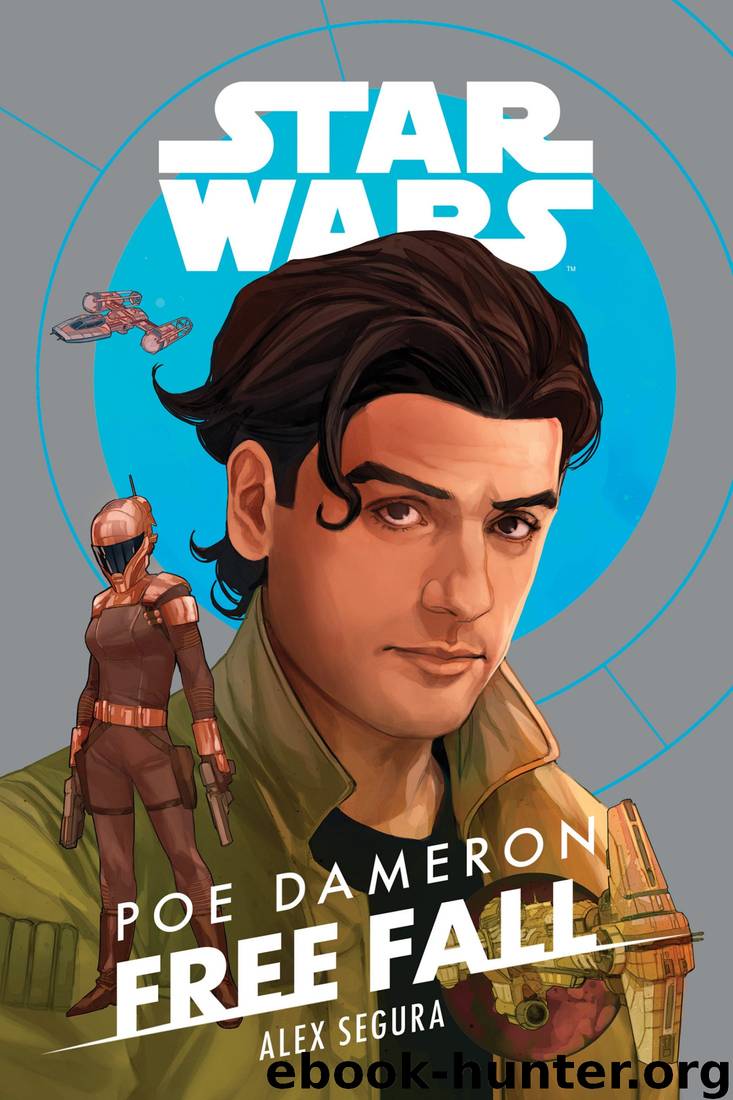 Author:Lucasfilm Press
Language: eng
Format: epub, mobi
Publisher: Disney Book Group
Published: 2020-07-17T00:00:00+00:00



The Ragged Claw looked almost docile as Poe approached the second hangar bay. He stepped aboard the ship, taking two steps at a time as the Moraysian cruiser lost control of itself more and more the longer he remained aboard. The ship was breaking down, scaffolding crashing to the floor, lights flickering on and off, doors unable to open. This was a gamble, Poe knew. The Claw hadn't exactly been in tip-top shape when they'd left Sorgan, nor had they landed it comfortably after Poe's maneuver outside the Moraysian cruiser.
He turned the power on and waited. The ship gurgled to life, the lights coming on with a flicker, like a reverse-dimmer effect. He did a quick status scan. Shields were barely there. Hyperdrive was working in theory. It could fly. That was all Poe needed. At least for now.
Another tremor, this one stronger. It didn't feel like the cruiser was under attack. It felt like the ship was destroying itself, years of wear and tear finally coming to collect their due. As he wove the Claw out of the hangar, he let his mind drift back to the Spice Runners—to Zorii, that kiss…to Vigilch and his crew, how he'd never see them again. A sharp jolt went through him. Of regret, and imbalance. He couldn't take the Claw back to Yavin. Those days were gone. But did he think the best thing to do was fly back to Sorgan? His gut said yes. He had unfinished business. He had to make sure Zorii had made it back safely. He had to see her again. This was his life now, and regardless of whether he regretted the journey so far, it was what he had to work with.
A quick scan of the perimeter showed Poe that the New Republic ships had made haste and left, escaping to tend to their wounded and avoid a massive explosion. Sound advice, he mused. He took the Claw out into open space and let the thrusters guide the banged-up ship as far as he could from the mammoth Moraysian vessel before kicking it into hyperspace.
"And away we go," Poe whispered to himself as the starship groaned into the jump.
Download


Copyright Disclaimer:
This site does not store any files on its server. We only index and link to content provided by other sites. Please contact the content providers to delete copyright contents if any and email us, we'll remove relevant links or contents immediately.