Left of Boom by Douglas Laux
Author:Douglas Laux , Date: August 6, 2020 ,Views: 450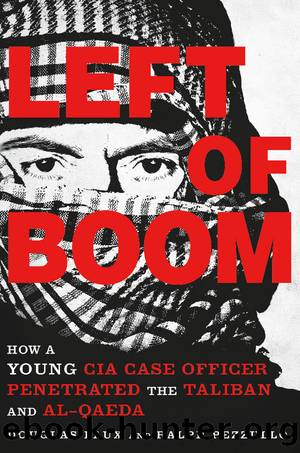 Author:Douglas Laux
Language: eng
Format: epub
ISBN: 9781466893214
Publisher: St. Martin's Press



So we proceeded with caution.
After another search, Mahmud would get in an armored vehicle with me and the Scorpions and we'd drive to the meeting room.
I always had a meal waiting. We'd eat and exchange pleasantries for half an hour, then get down to business.
I always started with, "Tseh khabaroona dee?" (What's the news?)
He might say something like, "I met with Polaris on the eighteenth, and I saw Wolverine on the twenty-first. He was screaming about something that he didn't like."
I'd stop him and ask, "Does Wolverine yell a lot? What does Polaris think of him? What does Wolverine think of Polaris? When they meet who sits next to Wolverine? Is he paranoid? Has he ever mentioned anything having to do with [another country's intelligence service]?"
As Mahmud answered my questions, I'd record everything in a notebook. He'd be drinking tea and chain-smoking cigarettes the entire time.
I liked to joke with him, but Pashtuns generally don't understand sarcasm. So after I made a humorous comment, I'd add, "Ows zeh Shaitan kawum." (That's me being the Devil [joking])
Only then would Mahmud laugh. If he didn't understand something I said, he'd simply shake his head, whereupon the terp would jump in and explain what I was trying to tell him.
After he reported all his new intel, he'd show me the materials he had brought and tell me who he had purchased them from. We'd discuss the type of people using this specific product, where the components came from, and how it was being smuggled into Afghanistan.
Download


Copyright Disclaimer:
This site does not store any files on its server. We only index and link to content provided by other sites. Please contact the content providers to delete copyright contents if any and email us, we'll remove relevant links or contents immediately.