His Twin Baby Surprise
Author:Patricia Forsythe , Date: May 21, 2017 ,Views: 691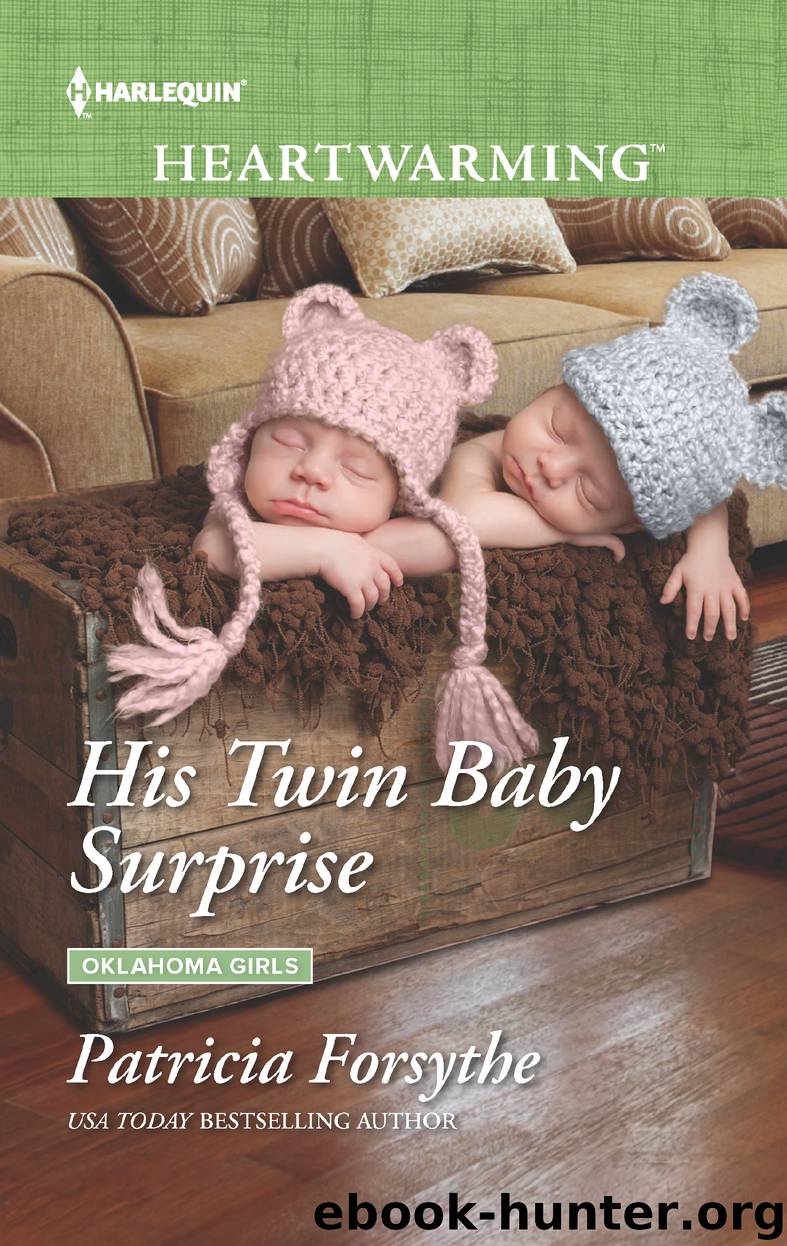 Author:Patricia Forsythe
Language: eng
Format: epub
Publisher: Harlequin
Published: 2017-05-20T16:00:00+00:00



CHAPTER NINE
"LISA!" BEN LEAPED forward to grab her but she tried to shrug him off. "What's wrong?"
"It's nothing. Just need to catch my breath." She blinked at him and glanced around as if trying to remember something. "Shouldn't you be playing golf?"
"What?" Ben helped her to sit on the sofa. He should have known there was something wrong when she answered the door looking as pale as milk. When her face didn't take on any color within a minute or so, he bent over and gently urged her to lie down while he pulled off her shoes and stacked cushions beneath her feet. He watched her closely until her complexion appeared normal. "Golf isn't for a few days."
"What are you talking about?" she asked, frowning.
Realizing she was disoriented, he said, "Never mind. Are you in pain?"
"No, a little dizzy."
"Come on, I'm taking you to the emergency room."
"There's no reason for that. I can call Gemma—"
"Good. Then do it." He glanced around, spied her things on a table and grabbed her purse. "Here. Get your phone and call her. I'll wait."
She gave him an annoyed look, but he only stared her down until she punched the speed dial to call Gemma. In less than a minute she hung up and said, "She's coming right over. It isn't necessary for you to stay."
"Sure it is. She's a medical professional. I want to hear what she has to say. I'll stick around until I hear her diagnosis."
"I'm pregnant," Lisa said testily as color rose in her cheeks. "That's the diagnosis."
He grinned. Better to have her getting snippy with him than looking as though she was going to pass out.
"Do you mind if I stick around?" he asked, retaking an easy chair opposite the sofa.
"Of course I do, but it's not as though I can pick you up and throw you out, even if that is what I'd like to do."
"Instead of that, why don't you lie back, relax, close your eyes—"
"And imagine you disappearing."
"That's my girl," he said approvingly.
Gemma was there within a few minutes. Ben would have been okay staying in the living room while she conducted the examination, but both women had given him a no-nonsense look that sent him to find refuge in the kitchen.
He sat at the table, looked around at the ultra-neat room and compared it to his own shabby kitchen. He didn't have a big interest in living spaces, but it was obvious that Lisa did. He wondered if that was why she'd pursued a career in real estate. He was pretty sure it had something to do with the way she'd grown up.
She had made this house into a beautiful home. He was glad that his child would have a clean, safe environment like this one. His child. Lisa was right when she'd said it hadn't seemed like a real person until she'd felt the baby move. Until he'd felt it move. Before that point, the child was an obligation, a mistake he would own up to and for which he would take responsibility.
Download


Copyright Disclaimer:
This site does not store any files on its server. We only index and link to content provided by other sites. Please contact the content providers to delete copyright contents if any and email us, we'll remove relevant links or contents immediately.