Found by P. C. Cast
Author:P. C. Cast , Date: August 6, 2020 ,Views: 351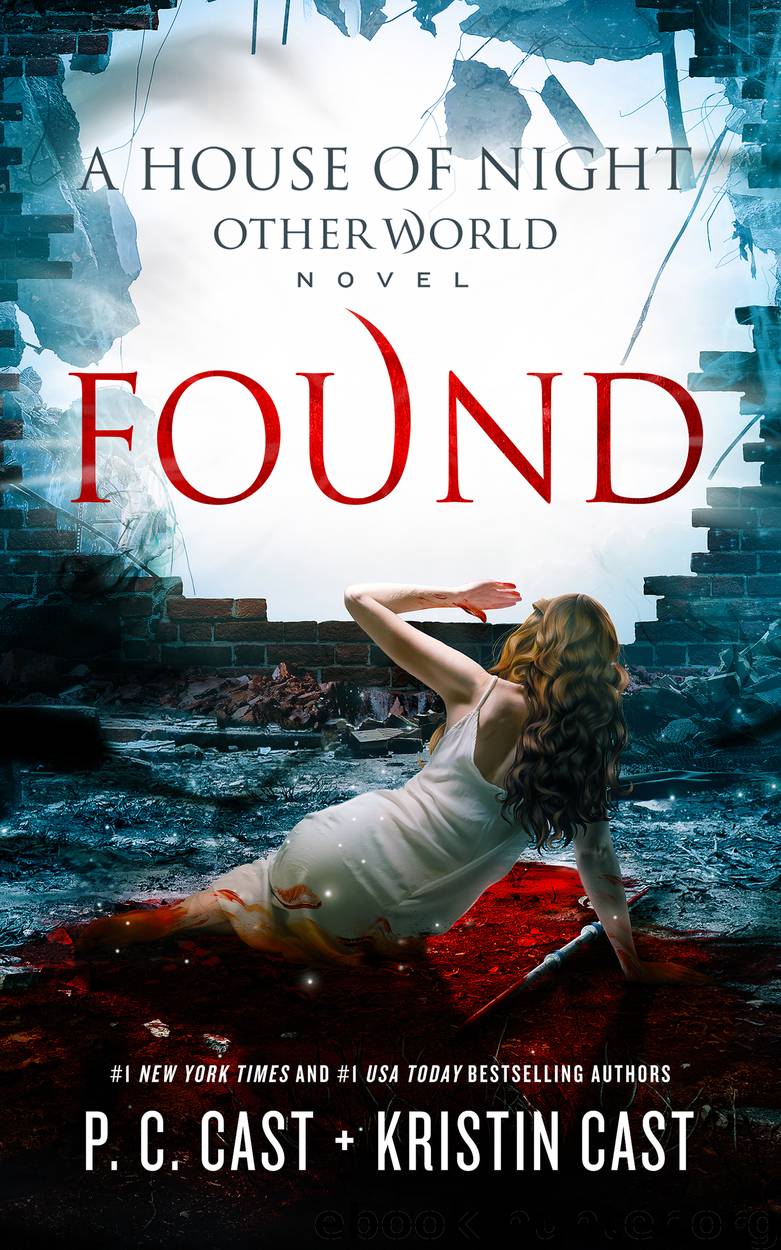 Author:P. C. Cast
Language: eng
Format: epub
Publisher: Blackstone Publishing
Published: 2020-06-01T02:32:33+00:00



20
Zoey
The slickers could only do so much, and the Warriors who returned to school were all completely soaked. Intermittent ice had turned to rain—and then rain had turned to a thunderstorm—a winter thunderstorm.
Stark took the towel I offered him. "If a tornado happens, I'm going to talk to you seriously about moving to a different House of Night."
"You don't mean that." I tossed another towel to James and my brother, who looked equally drowned.
"He might not mean it, but I do," said James. "Isn't there a House of Night in the Bahamas?"
"Dude, you'd fry like bacon," said Kev.
"Nah," James said, sounding a lot more like my Stark as he teased with Kevin. "Not me. You two, sure. Blue vamps are just uncomfortable in the sun. Well, I'd rather be uncomfortable from sun than from freezing rain turned pounding rain turned goddess-only-knows-what-next."
Kevin actually laughed for a moment before changing back into the somber, unsmiling kid he'd been since Other Aphrodite had died. "Hey, how's Aphrodite doing?" he asked.
"She'll be fine," I said. "But her vision sucked. And we need to talk about it. ASAP. But first, did Marx have any news?"
Damien took my last towel and answered as he dried himself. "The medical examiner identified the bones we found as human and female. But I doubt they're going to be able to tell much more about them." He met my gaze solemnly. "The tendrils of Darkness hit their mouths so hard that their jaws were shattered and their teeth scattered everywhere."
My stomach rolled. "What about those capes?"
Damien shrugged. "They're nothing special. Probably bought at the ren faire in Muskogee. It'll take a while for Marx to track down the vendors and see if any of them remember selling five velvet capes in the colors of the elements to human females. The only other clothing items found were five pairs of Ugg boots, and you know how common those things are."
"There was nothing to identify them in the capes?" I asked.
Kevin shook his head. "Absolutely nothing. Whoever planned this made sure that identifying the five women would be almost impossible."
"This is our Neferet's doing," said James. "It reads like something she'd instigate, and we know she is the one who released your Neferet."
I nodded, still thinking about how insane it was to even consider any Neferet being our ally, especially one who sacrificed five women to break a monster out of jail—however she managed to do that.
"What about the apartment building?" I asked.
"Last count Marx said thirty-seven people were dead. They're still trying to figure out who wasn't home and who is missing, presumed dead," said Stark.
"As well as which body part belongs to which person," said Kevin.
"Does he have any leads on where Batshit might be?" I asked.
"Batshit?" Stark said, his lip curling up into the beginnings of a smile.
"Oh, yeah, that's what we're calling our Neferet. Aphrodite thought it'd be less confusing that way," I said.
"And accurate," added Stark. "No, he says that with the electricity out, the street cameras weren't working.
Download


Copyright Disclaimer:
This site does not store any files on its server. We only index and link to content provided by other sites. Please contact the content providers to delete copyright contents if any and email us, we'll remove relevant links or contents immediately.