Every Tool's a Hammer by Adam Savage
Author:Adam Savage , Date: May 9, 2019 ,Views: 1276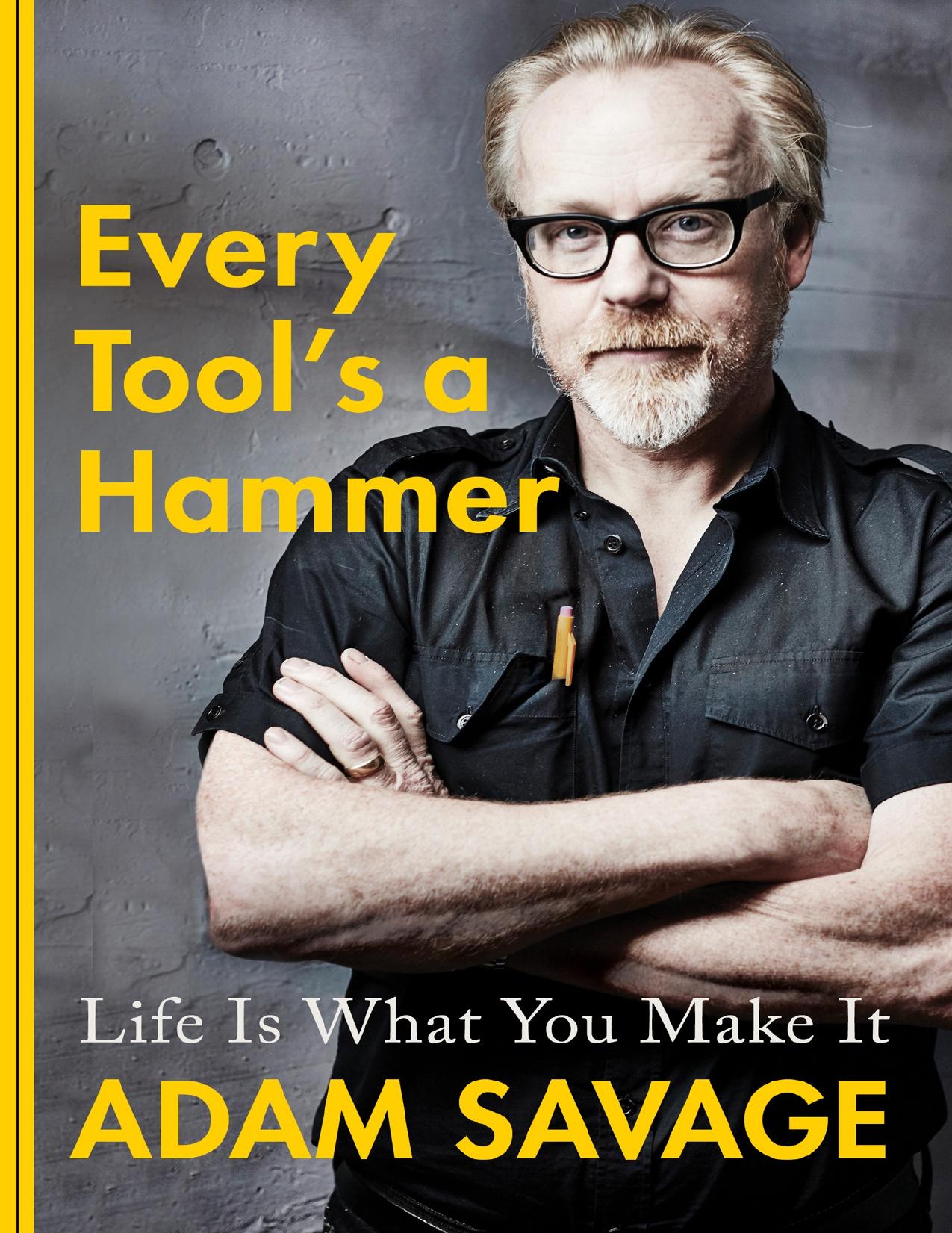 Author:Adam Savage
Language: eng
Format: epub
Publisher: Atria Books



LEARN BY DOING (POORLY)
I often describe myself as a serial skill collector. I've had so many different jobs over my lifetime—from paperboy to projectionist, from graphic designer to toy designer to furniture designer to special effects model maker—that my virtual tool chest is overflowing. Still I love learning new ways of thinking and organizing, new techniques, new ways of solving old problems. But I'm never interested in learning a new skill for its own sake. And the skill itself is rarely the thing I care most about. It's often a bonus side effect of my obsession with making, or my desire for having, some thing. The skills I have, all of them, are simply arrows in my mental quiver, tools in my problem-solving tool chest, to achieve that thing. They are each of them only a means to an end. And I learned each of them specifically for that reason. Eventually, and I don't know if I was always like this or if it developed with time, I came to realize this was the ONLY way I could successfully learn a skill—by doing something with it, by applying it in my real world.
One of the very first "skills" that I picked up was juggling. It was my dad's go-to when they entertained or whenever there were three apples conveniently nearby. I desperately wanted to be like my dad, so of course I wanted to juggle, too. Unfortunately, as someone who was never athletically inclined, tossing and catching multiple balls without dropping them was a feat of hand-eye coordination that I couldn't seem to manage. But after combining countless weeks of dropped balls and muffled swear words in my bedroom, along with a book called Juggling for the Complete Klutz, I unlocked the latent circus performer inside me.I
When I was twelve or thirteen, I became interested in model trains and dedicated my bottom bunk to a pretty detailed set. From a handful of library books about model-train making I was inspired to create a bigger world around the set. This is a significant part of the model-train hobby for true ferroequinologists (a word I also learned in those library books). Model-railway enthusiasts love to make their own stuff: landscapes, buildings, entire towns. Not kits, either, but working from raw materials in what is called scratch building. I'd built plenty of plastic model kits but scratch building felt like adult-level modeling to me. With the help of those books and my dad, I learned how to make a two-story building out of matte board, I learned how to mix color for painting the roof tiles, and I learned how to use planar forms to create compound curves for the rotunda we built in the middle of the fictional town that quickly grew up around the train set.
In my mid-twenties, in between theater gigs in San Francisco, I worked as an assistant for a machine artist and robot maker named Chico MacMurtrie at a place called Amorphic Robot Works. Chico built incredible robots that danced, played drums, procreated, became buildings, and told stories.
Download


Copyright Disclaimer:
This site does not store any files on its server. We only index and link to content provided by other sites. Please contact the content providers to delete copyright contents if any and email us, we'll remove relevant links or contents immediately.