Deep Blue by unknow
Author:unknow , Date: August 28, 2017 ,Views: 775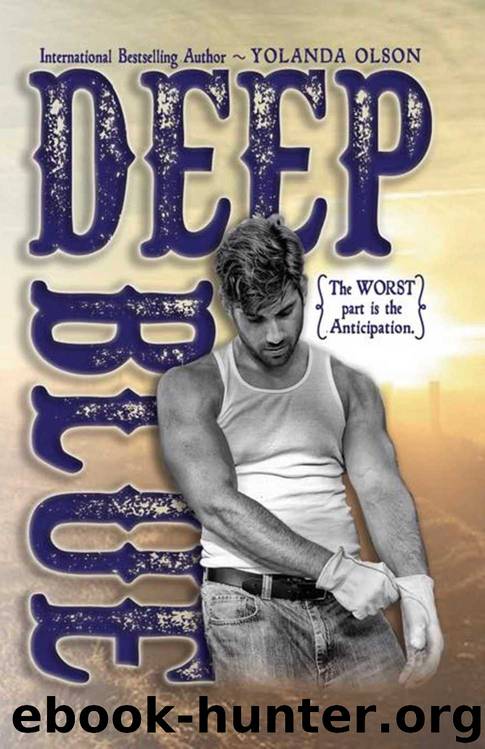 Author:unknow
Language: eng
Format: epub
Amazon: B010WL49DK
Publisher: Yolanda Olson
Published: 2015-07-16T23:00:00+00:00



Eleven
"Bend over that hay stack and pull your underwear off, pretty girl," he said, leaning against the stall door.
"What the hell for?" I asked, not moving.
"Posy, I'm getting really sick of the fucking back talk. Just do what I say," he said, rubbing his face irritably.
"Or else what?"
His eyes darkened as he made his way to where he had tossed me. Reaching down he ripped me off of the dusty, wooden stall floor and bent me over the hay stack, ripping my panties off violently.
"I can always make you," he said, pushing my legs apart with his knees. "Now, you made me kill my dog and you have to pay for that. Oh and whatever you do, don't scream. I don't want you to scare my animals."
My breath started to come in heavy droves as I waited to see what the hell he was going to do to me. It wasn't my fault he killed his dog. He did it because he was jealous of the attention I gave it. How could I be punished for something I didn't have a hand in?
I felt his hand at first as it he placed it on my exposed ass, tracing it gently, before he chuckled.
"One of the better ones I've seen," he remarked quietly.
Then I felt the sting of the leather as he brought the belt down. The cracking sound it made against my flesh was so loud that it drowned out my initial squeal of pain. But as he continued to bring the belt down across my ass, I clenched my teeth and refused to give him anymore verbal indications that it hurt. I had been through worse than this with the other six and if this and a branding was all he had, then I knew I could stick it out.
The lashing didn't last long. I counted twenty rapid strikes before he was done. I breathed a sigh of relief and rested my head on the side of the hay stack thankful it was over, when something happened that I didn't expect.
Troy grabbed my hips and pulled my body so that I was slightly hanging off the hay stack. Then he dropped down, turned himself around, and gripped my thighs. In an instant, he pushed his face up and gently pried my lips open with his tongue.
I shut my mind off. As he used the tip of his tongue to gently tease my clit, I refused to feel any enjoyment in what was being done to me. After all, what kind of psycho could shoot and bury their dog, then feel sexual afterwards?
Taking a deep breath as he kept up his little tease, I gripped the sides of the hay stack trying not to rip it in half. With as much as I told myself to hate what he was doing to me, my body was telling him to keep doing it.
I fought the moan trying to escape my lips when he drove his tongue inside of me. Over and
Download


Copyright Disclaimer:
This site does not store any files on its server. We only index and link to content provided by other sites. Please contact the content providers to delete copyright contents if any and email us, we'll remove relevant links or contents immediately.