Children of Blood and Bone by Tomi Adeyemi
Author:Tomi Adeyemi , Date: March 13, 2018 ,Views: 3522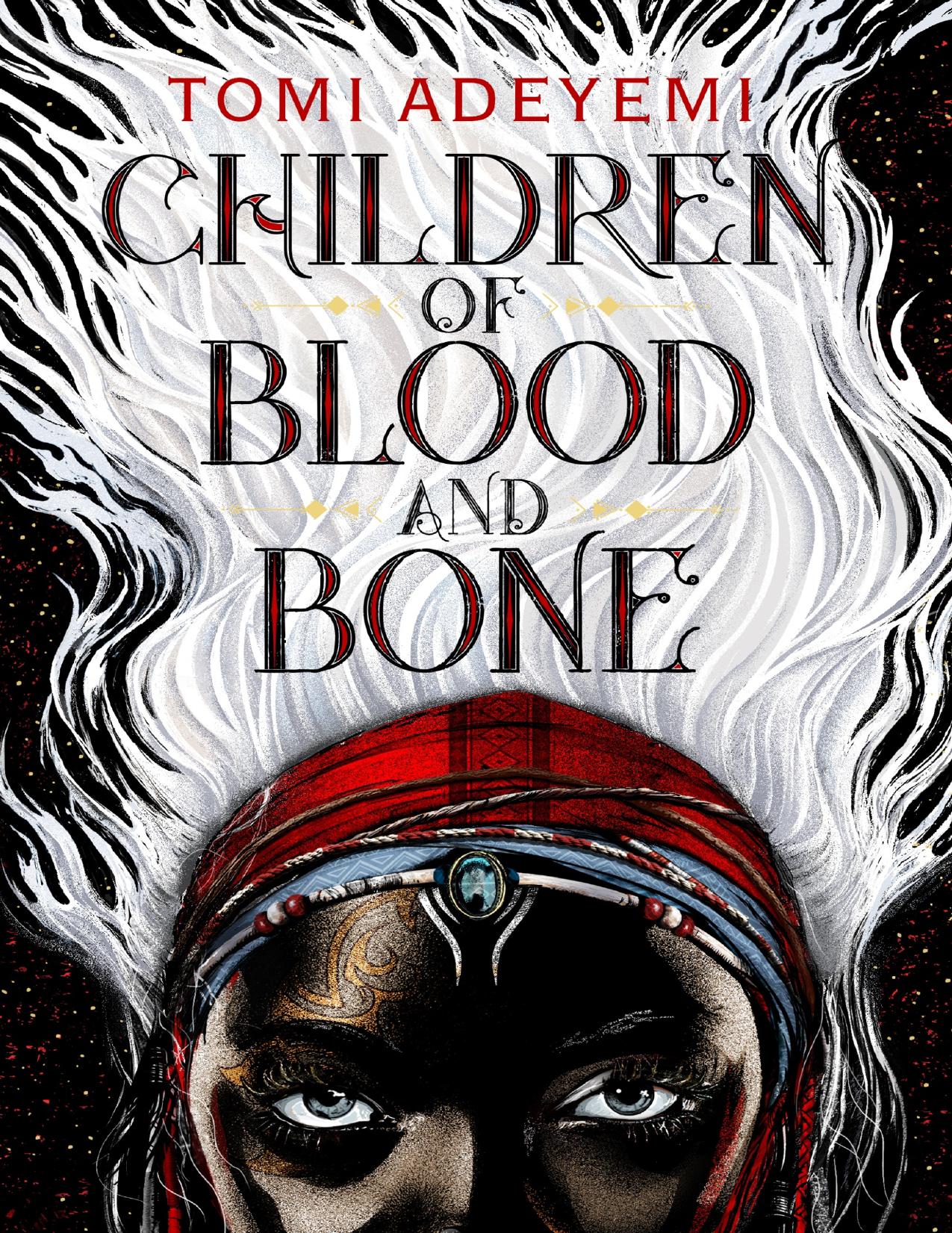 Author:Tomi Adeyemi
Language: eng
Format: epub, mobi, azw3
Publisher: Henry Holt and Co. (BYR)



CHAPTER THIRTY-FIVE
INAN
THE DESERT AIR is lifeless.
It cuts with each inhale.
Without Kaea's steady instruction, every breath blurs together, marred by the magic that took her away.
I never realized how riding alongside Kaea passed the time. Traveling alone, minutes merge into hours. Days blend into nights. The food supply dwindles first. Water follows close behind.
I grab the canteen hooked to the saddle of my stolen panthenaire and squeeze the last droplets out. If Orí is really watching me from above, he must be laughing now.
Maji attack.
Kaea killed.
Pursuing the scroll.
—I
The message I sent home with the soldiers should arrive soon.
Knowing Father, he'll dispatch guards the moment he receives it, order them to return with the culprit's head or not at all. Little does he know the monster he hunts is me.
Guilt rips at my insides like the magic I fight back. Father'll never understand the extent to which I'm already punishing myself.
Skies.
My heads rings as I push my magic down. Deep into my bones, further than I ever knew it could go. Now it's not just an ache in my chest or a winded breath that I fight, it's a constant tremor shaking my hands. The burning hatred in Kaea's eyes. The venom in her final word.
Maggot.
I hear it again and again. A hell I can't escape. With that one foul word, Kaea might as well have declared me unfit to be king.
The slur disparages everything I've ever worked for. The duty I fight to fulfill. The destiny Kaea herself forced upon me.
Dammit. I close my eyes against the memories of her that day. It was Kaea who found me after I hurt Amari, tucked in the darkest corner of my room, clutching the bloodied blade.
When I threw the sword to the floor, Kaea placed it back into my hands.
You're strong, Inan. She smiled. Do not let that strength scare you. You will need it all your life. You'll need it to be king.
"Strength," I scoff. It's that very strength I need now. I only used magic to protect my kingdom. Kaea of all people should've understood that.
Sand whips at my face as I pass the clay walls of Ibeji. I force thoughts of Kaea away. She's dead. I can't change that.
The threat of magic still lives.
Kill her. In the dead of night, I'd expected the desert settlement to be asleep, but the streets of Ibeji swell with the remnants of some celebration. Low-ranking nobles and villagers pull generous swigs from their cups, each drunker than the last. At times they cry out mythic names, cheering for "the Lionaire," "the Commander," or "the Immortal." None pay any mind to the disheveled soldier who rides in their midst, or waste a glance at the dried blood coating my skin. No one realizes that I am their prince.
I pull on my panthenaire's reins, stopping before a villager who looks sober enough to remember his own name. I reach to pull out the wrinkled poster.
Then I catch the scent of the sea.
Though I've pushed every part of my curse down, it hits.
Download


Copyright Disclaimer:
This site does not store any files on its server. We only index and link to content provided by other sites. Please contact the content providers to delete copyright contents if any and email us, we'll remove relevant links or contents immediately.