Boost Your Brain by Majid Fotuhi
Author:Majid Fotuhi , Date: March 24, 2014 ,Views: 513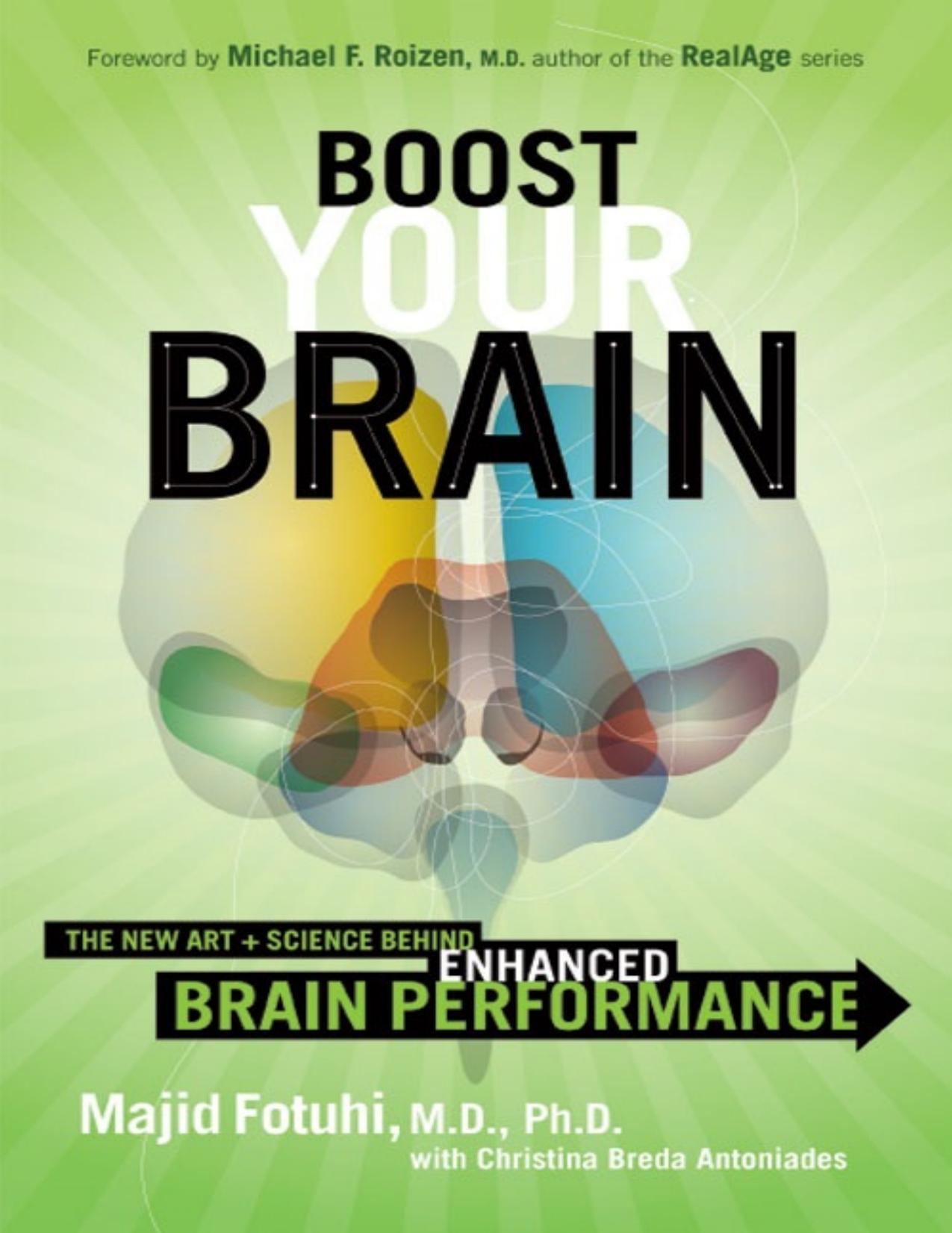 Author:Majid Fotuhi
Language: eng
Format: epub, mobi
Publisher: HarperCollins
Published: 2013-03-10T16:00:00+00:00



Week Seven
You've now completed your first six weeks of the brain fitness program. By this point, you have made progress—and you're feeling the brain benefit. You no longer worry about your memory, as it has improved significantly. But remember, you're only halfway there; more progress is ahead.
Keep adding intensity or expanding on your efforts as much as possible and continue your progression up the tracks.
Week Eight
As you'll soon read, excess stress is a major brain shrinker, leading to reduced cognitive function in both the short and long term.
This week, focus on reducing your stress level (if you have excess stress). One way to do that is by identifying your stressors and finding ways to reduce them. My favorite stress-reduction tool is the stress chart. Set aside an hour and create your own stress chart by following the steps I've included in the next table.
Create a list with a column for "buckets," or categories for the different areas of your life. Your buckets might be family, work, finances, extended family, household, or health.
For each bucket item, identify the top five to ten things that cause you stress. You can call this column "What's stressful."
Create a column for your goals. (Call this one "My goal.") Then go through each item and come up with a realistic plan for how you can reduce your exposure to the stressor. Keep in mind that, in some cases, a perfectly reasonable solution may be to decide not to get involved.
Your list might look like this:
Stress Chart
Download


Copyright Disclaimer:
This site does not store any files on its server. We only index and link to content provided by other sites. Please contact the content providers to delete copyright contents if any and email us, we'll remove relevant links or contents immediately.