BirdNote by BirdNote
Author:BirdNote [BirdNote] , Date: August 5, 2020 ,Views: 403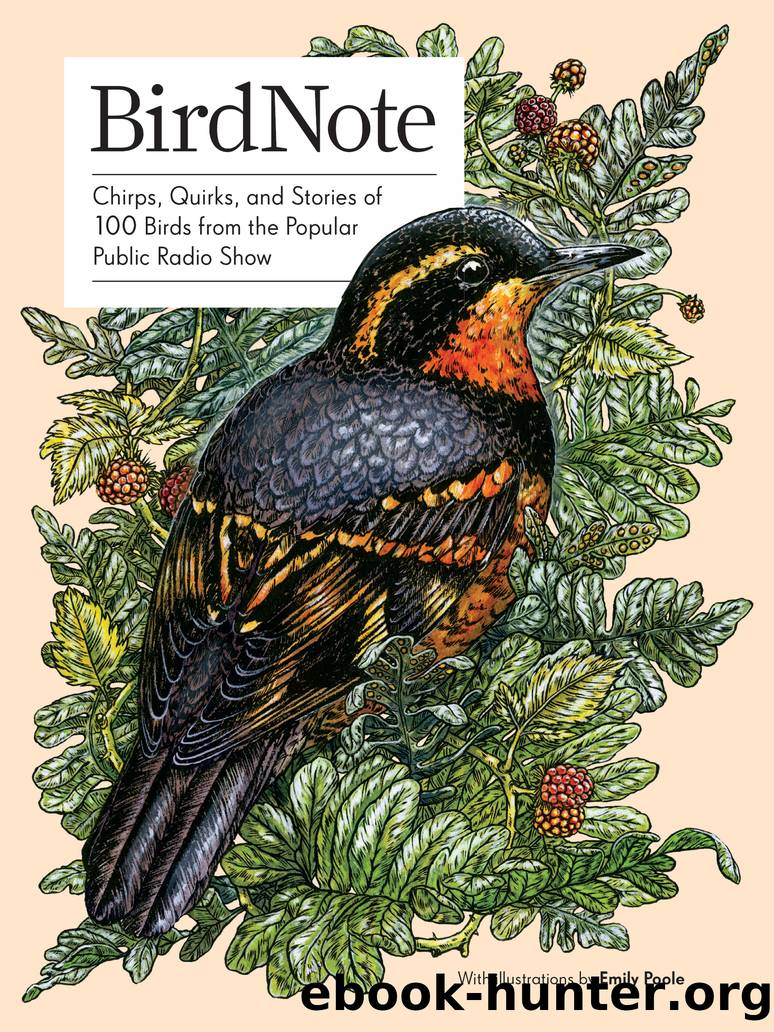 Author:BirdNote [BirdNote]
Language: eng
Format: epub
Publisher: Sasquatch Books
Published: 2018-03-20T00:00:00+00:00



Blakiston's Fish Owl
A SERIES OF DISTINCTIVE low hoots signals the presence of a sumo wrestler of a bird. It's Blakiston's Fish Owl—"Blakiston's" because its existence was recorded by the English naturalist Thomas Blakiston, and "Fish Owl" because it hunts fish. Standing at the edge of a stream, sometimes in the shallows, it watches intently, eyes fixed on the water. Then, with a sudden jump forward, wings upraised, it plunges its talons into a fish and pulls it onto the bank—sometimes a fish as large as a salmon.
This massive bird is the largest owl in the world. Tawny brown, a female Blakiston's Fish Owl is the larger of the sexes and may stand twenty-eight inches tall, weighing in at over ten pounds. That's the same weight as a Bald Eagle. Compared with the Great Horned Owl, the Blakiston's is six inches taller and nearly three times as heavy. No other owl approaches its prodigious girth.
But the Blakiston's Fish Owl is endangered. It is found only in wooded areas in the east of Japan's second-largest island, Hokkaido, and in small areas in nearby Russia and China. Future preservation of forest and river habitats in these regions will be crucial to the survival of this one-of-a-kind owl.
LISTEN TO THIS STORY AND BIRD CALLS HERE.
Download


Copyright Disclaimer:
This site does not store any files on its server. We only index and link to content provided by other sites. Please contact the content providers to delete copyright contents if any and email us, we'll remove relevant links or contents immediately.