Between Politics and Sanity by Peter Slevin
Author:Peter Slevin [Slevin, Peter] , Date: July 1, 2020 ,Views: 24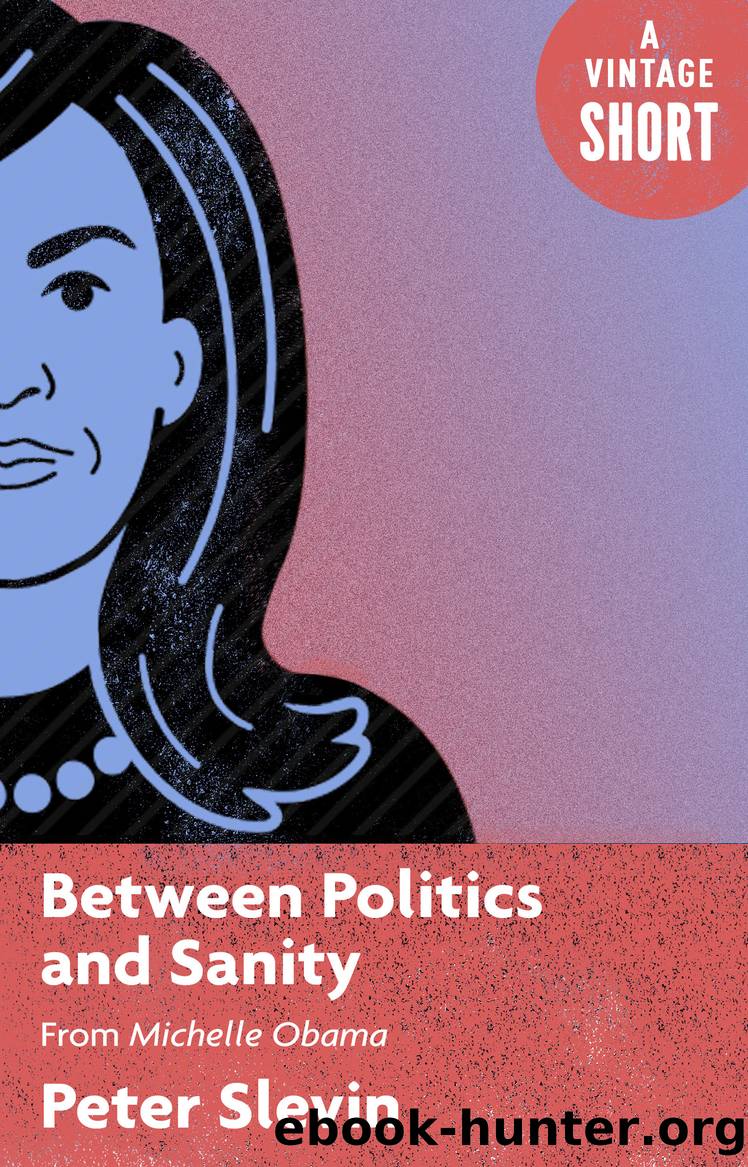 Author:Peter Slevin [Slevin, Peter]
Language: eng
Format: epub
Publisher: Knopf Doubleday Publishing Group
Published: 2018-10-02T00:00:00+00:00



* * *
—
BARACK HAD ANOTHER brutal year in 2010. The economy was lagging, job creation was not nearly catching up with the losses of the recession, and unemployment stood at 9.6 percent. On January 19, the eve of his first anniversary as president, Democrats lost the Senate seat that had been occupied by Ted Kennedy for forty-six years before his death in August 2009. With it went the sixtieth vote needed by Democrats to overcome a filibuster. Against the odds, and against the counsel of some of his closest advisers, including chief of staff and future Chicago mayor Rahm Emanuel, Barack pressed ahead with his bid to reform the jury-rigged U.S. health insurance system and expand coverage to millions of Americans who could not afford a quality plan. It was a monumental undertaking and it was messy. Tens of millions of Americans younger than sixty-five, the age when Medicare took effect, had no health coverage. Millions more had coverage that paid for little actual care. Still others, afflicted with illnesses and ailments known in insurance-speak as "preexisting conditions," were unable to change jobs for fear of losing coverage that would be difficult to regain. A single-payer system was not in the cards, not with Republicans in revolt, not with rampant skepticism about the federal government's abilities, not with the private-sector oxen certain to be gored. The House and the Senate found a way forward. The result, which Barack signed with twenty-two pens on March 23, 2010, was sausage. But it was easily the most ambitious expansion of the safety net since the creation of Medicare in 1965. Barack said that day in a raucous East Room ceremony that the law enshrined the principle that everyone should have "some basic security" in tending to their health. If it could survive the Supreme Court and the Republicans—no sure thing—it might just be a step toward the more level playing field that Barack and Michelle were determined to help create.
White House jubilation had barely ebbed when an explosion on the Deepwater Horizon oil platform killed eleven workers and sent oil pouring into the Gulf of Mexico. The calamity showed just how unpredictable the president's job could be. For twelve weeks, the public watched on live video as the underwater well defied public and private efforts to cap it. Barack could do little but watch impotently as an estimated 210 million gallons of oil spilled into the gulf and damaged communities still recovering from Hurricane Katrina. Nationally, the president's approval ratings had dropped to 45 percent, down from 62 percent when he took office less than two years earlier. "The left thinks he did too little; the right too much," wrote The New York Times shortly before the November 2010 midterm elections, which could hardly have gone worse for the president. Democrats lost control of the House and surrendered six seats in the Senate, making Barack's legislative ambitions immeasurably harder to achieve. "A shellacking," he conceded at a press conference the next day. He acknowledged that his relationship with the American people had become "rockier and tougher.
Download


Copyright Disclaimer:
This site does not store any files on its server. We only index and link to content provided by other sites. Please contact the content providers to delete copyright contents if any and email us, we'll remove relevant links or contents immediately.