The Marijuana Grower's Handbook: Practical Advice from an Expert by Tommy McCarthy
Author:Tommy McCarthy , Date: June 30, 2020 ,Views: 141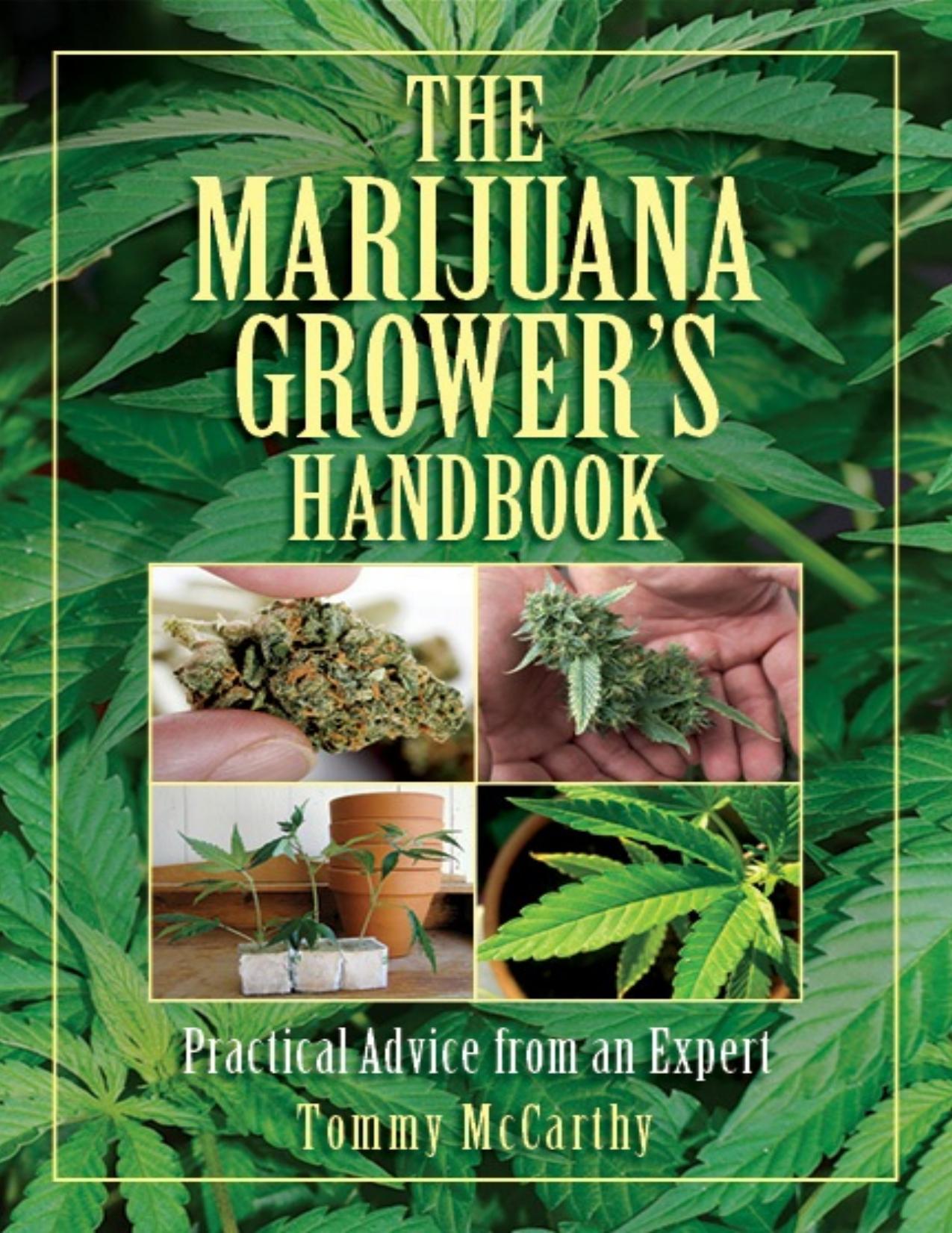 Author:Tommy McCarthy
Format: epub
Publisher: Perseus Books, LLC
Published: 2013-12-31T16:00:00+00:00



Indoor and Outdoor Health: Common Symptoms of Illness
Before a leafing marijuana plant dies, it will usually give plenty of notice that it's ailing with a range of visible symptoms. In many cases a specific ailment can be identified, and efficiently treated, by knowing which symptoms match up to the most common ailments.
Problem: Larger, mature leaves are turning yellowish, but smaller still-growing leaves are green.
Answer: Nitrogen deficiency; add nitrate of soda or any good commercial bag fertilizer. An effective home remedy is use nitrogen urea (pee), in the unscientific solution of one bladderfull per gallon of water.
Problem: Mature leaves become yellowish in small-veined areas.
Answer: Magnesium deficiency; this is most simply addressed by using a good commercial fertilizer, or replanting in a bed of topsoil or thoroughly composted manure.
Problem: Mature leaves turn yellow, with edges mottled with dark gray spots.
Answer: Potassium deficiency; add muriate of potash, or a mix of one-half cup of wood ashes in a gallon of unchlorinated water.
Problem: Weak support structure; stems and branches that crack, split, and break apart easily at the crotches.
Answer: Boron deficiency; add any commercial plant food containing boron.
Problem: Small wrinkled leaves that fail to fully unfurl, with yellowed veins.
Answer: Zinc deficiency; add plant food with zinc.
Problem: Young leaves grow stunted and deformed, often turning yellow and falling off.
Answer: Molybdenum deficiency; add a good plant food containing molybdenum.
Problem: Leaves begin turning yellow at their outer ends, with tips dying and becoming curled and brown.
Answer: Too much water; this problem is seldom seen with plants growing on open ground, but can occur with potted plants, especially young ones.
Download


Copyright Disclaimer:
This site does not store any files on its server. We only index and link to content provided by other sites. Please contact the content providers to delete copyright contents if any and email us, we'll remove relevant links or contents immediately.