Retail Therapy by Mark Pilkington
Author:Mark Pilkington , Date: March 26, 2020 ,Views: 76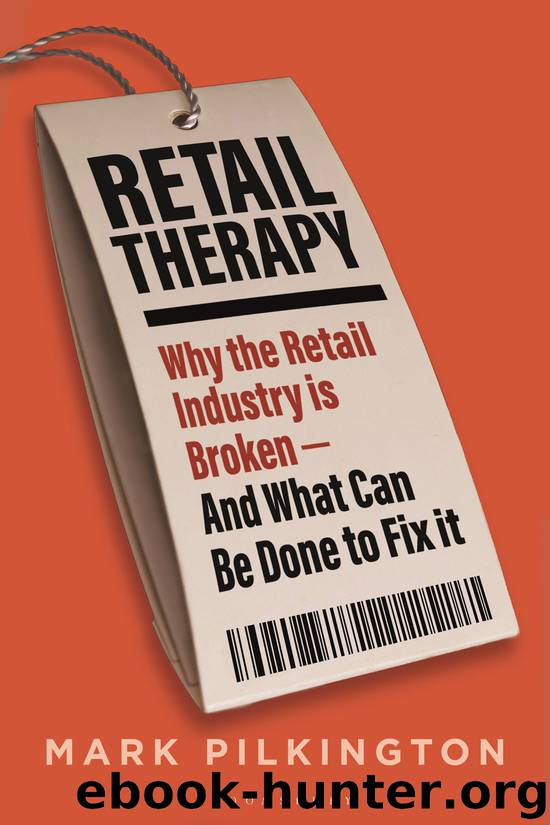 Author:Mark Pilkington
Language: eng
Format: epub
ISBN: 9781472965127
Publisher: Bloomsbury Publishing



24
Bankers away!
Earlier in the book we saw that retail banking, like all other forms of retailing, has been undergoing a substantial crisis, with massive branch closures. It is worth looking into the causes of this because the changes that are sweeping over the retail banking industry are every bit as profound as those affecting shops.
Historically the large retail banking groups enjoyed the advantages of the huge branch infrastructures that they had built. As with the rest of retailing, it gave them access to customers, and enabled them to take in the deposits which underpinned all of their other operations. The high costs of building such networks meant that there were a limited number of players, who were able to create a kind of oligopoly. Competition was limited, as all the players had similar high-cost structures, leading to high prices, slow service and a lack of customer focus. The inconvenience of switching banks meant that most customers stayed put, and the whole retail end of the industry had a sleepy kind of feeling, with the real excitement lying elsewhere, in investment banking, mergers and acquisitions, and capital markets.
The new face of banking
The financial crisis and the advent of new technology changed all that. The banking collapse of 2008–09 caused a haemorrhage of young talent out of the conventional banks, and many of them opted to join a growing swarm of fast-moving new FinTech start-ups, which proceeded to turn the industry on its head using new technologies and new ways of thinking. They provided fast, cheap, simple banking solutions to the new crop of Millennial and Generation Z customers, who were coming into the market for the first time. Using smart algorithms, peer-to-peer networks and mobile platforms, they seduced this new generation with a radically improved mix of services that were much cheaper, faster and easier to use than anything offered by the traditional banks.
In addition, such was the anger felt by members of this generation towards the bankers that had 'caused the crash', that they were only too willing to walk away. According to Scratch, the creative consulting arm of Viacom, a media group, the top four US banks are listed on Millennials, 'Ten Most Hated Brands List', 71 per cent of Millennials would rather go to the dentist than to listen to what banks are saying, and one in three are open to the idea of switching banks in the next ninety days.1
The FinTech sector has literally exploded, with companies experiencing Amazon-like growth rates, backed by what KPMG, an accounting firm, reckons is US$9.4 billion of venture capital investment.2 The most successful FinTech start-ups are grouped into four main areas – payments and transfers, budgeting and saving, micro-investing and peer-to-peer lending. Broadly-speaking the leading brands in each area are as follows.
Mobile money
Brands like Venmo and Tilt specialize in mobile payments and transfers. Venmo, which was acquired by PayPal in 2013, is a digital wallet, enabling users to send money and make payments for free. It was started in 2009, and used a social media model to spread its user base.
Download


Copyright Disclaimer:
This site does not store any files on its server. We only index and link to content provided by other sites. Please contact the content providers to delete copyright contents if any and email us, we'll remove relevant links or contents immediately.