We Thought We Knew You by M. William Phelps
Author:M. William Phelps [Phelps, M. W.] , Date: January 7, 2021 ,Views: 146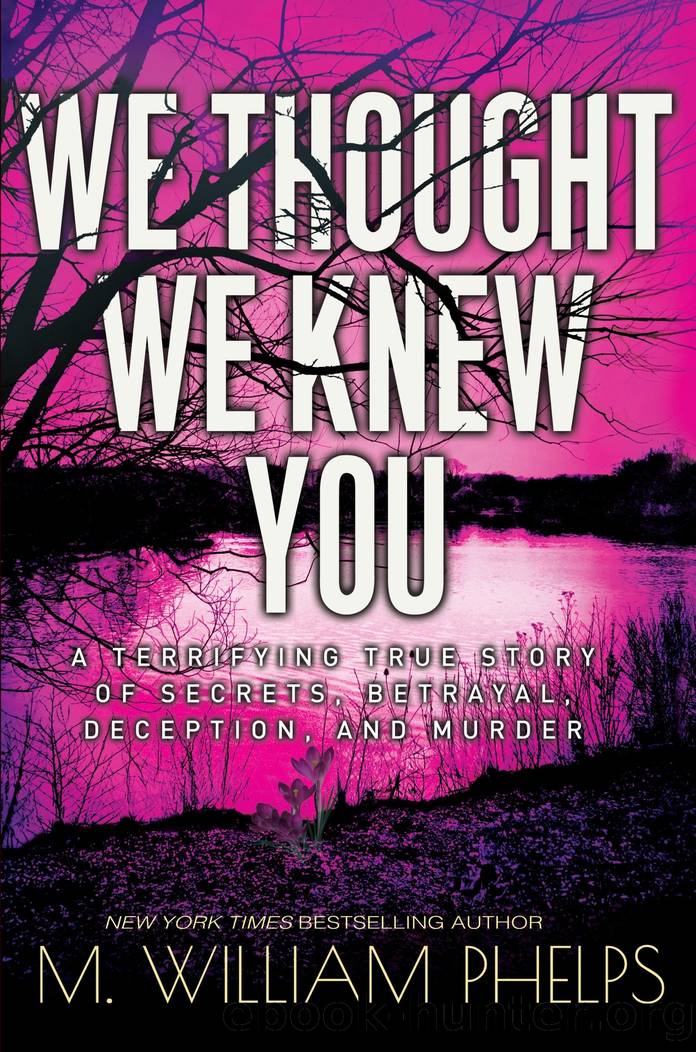 Author:M. William Phelps [Phelps, M. W.]
Language: eng
Format: epub
Publisher: Kensington Books
Published: 2020-09-23T00:00:00+00:00



41
A FEW DAYS BEFORE Christmas, 2014, Katie walked into the Hannaford supermarket in Utica. It was several weeks after Adam had all but cut off any personal, intimate communication with her. During the previous month, Adam was standoffish and cautious about his communication and what he said. Via text and rare phone calls, they discussed his Jeep, the weather, accounting, and other trivial matters.
Katie understood she needed to work harder if she wanted to ensnare Adam back into a relationship. One might even suspect she was furious after having dropped the allegations of rape, only to have Adam turn around and call her a liar, among many other vulgar insults and insensitive names. Still, as Christmas approached, Adam remained civil. He was talking to Katie again, being mindful of keeping his distance.
In Katie's OCSO statement withdrawing the charges, which she signed on November 18, she had said the "sexual assault complaint" she'd filed "regarding my ex-boyfriend, Adam Yoder, raping me, I no longer wish to proceed forth with criminal charges and I wish no further police action to be taken in this matter."
That entire episode seemed to be behind them. However, an invisible threat, which could explode into an argument at any time, was present during any communication. Adam worried constantly about what the rape accusation could mean for his life if it got out.
On December 22, 2014, while inside the supermarket, Katie purchased a $150 prepaid Mastercard. The last four digits on that prepaid Mastercard were 3288. She paid cash. Took the card from the cashier. Placed it into her purse. Walked out of the supermarket.
Nine days later, on Wednesday, December 31, 2014 (a workday), at precisely 11:26 a.m., someone signed into the Mr. Adam Yoder 1990 Gmail e-mail account created at Chiropractic Family Care on the computer Katie used—the same computer that had been used near this same time to set up a Google Voice account.
"Thanks for signing up for Google Voice!" the short e-mail confirmation noted, here is "your new Google Number . . ."
The password for the account was "Adamisgay"—which Katie had also previously written in her iPhone Notes app.
An e-mail from the Mr. Adam Yoder 1990 Gmail account—claiming to be from Adam Yoder—was then sent to Rosa Vargas, who worked for a company called ArtChemicals.
Download


Copyright Disclaimer:
This site does not store any files on its server. We only index and link to content provided by other sites. Please contact the content providers to delete copyright contents if any and email us, we'll remove relevant links or contents immediately.