My Name Is Selma by Selma van de Perre
Author:Selma van de Perre [van de Perre, Selma] , Date: December 18, 2020 ,Views: 103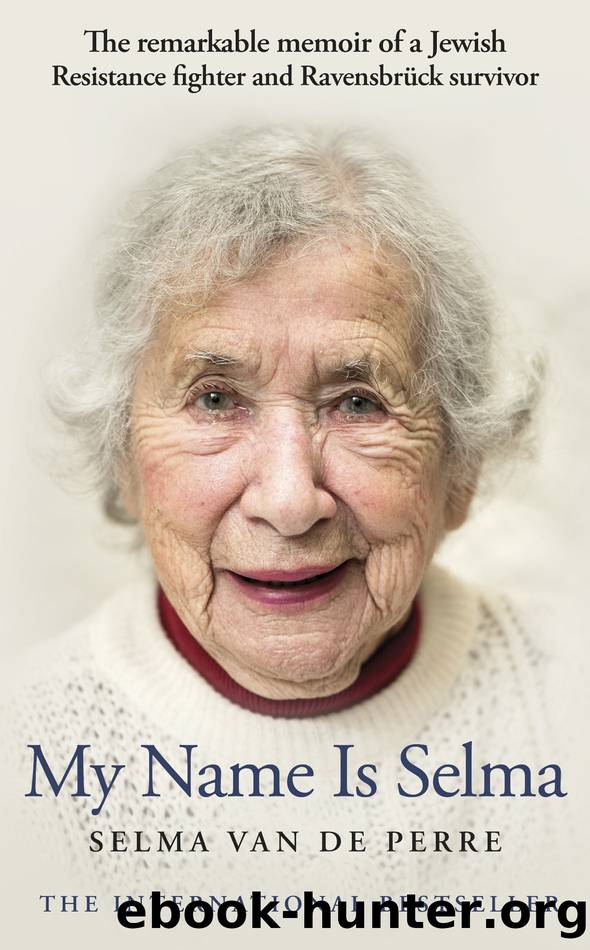 Author:Selma van de Perre [van de Perre, Selma]
Language: eng
Format: epub
ISBN: 9781473582736
Publisher: Transworld
Published: 2020-08-08T00:00:00+00:00



6
Secret Drawers: My arrest
To carry out our work in the resistance, we needed the tools of a secret agent: fingerprint kits, equipment for attaching photos to identity cards, ink pads for stamping, ration cards, and so on. I kept these supplies in a case under my bed in my room in Utrecht, which was a risky thing to do.
Frans Gerritsen, the man who was very talented at design, had promised to make me some bookshelves with hidden drawers in them, so that I'd have a safer keeping place for these items. I'd been waiting for them for six months already, but Frans had been very busy, saving people from prisons, hospitals and Westerbork.
Finally, on 18 June 1944, not long after my twenty-second birthday, Jan phoned to say he had the shelves. He'd picked them up from Frans in Haarlem and wanted to show me how they worked. He told me he'd take them to Bob's house in Utrecht because it was closer to the station than mine was. When I thought about this later, I questioned the logic behind his reasoning – the shelves would have to be taken to my place in any case so that they could be screwed to the wall. But that didn't cross my mind at the time and I went to Bob's house without hesitation. Jan showed me a few times how to open the hidden drawers.
The landlady had set the table for lunch, so we assumed that Bob would be home at any moment. I'd just commented, 'Bob isn't back yet,' when we heard the front door open. 'Speak of the devil,' I said.
I opened the door to his apartment, looked down the staircase and, to my horror, saw Bob at the bottom, standing between two officers from the Grüne Polizei. In Germany, more and more of these regular police officers were being conscripted to the Nazi regime. They got their name from the green uniforms they wore. Ultimately, they were responsible for upholding Nazi laws.
They had been looking for Bob for a while when they spotted him on the train and arrested him. Bob hadn't expected us to be at his house and he blanched with shock when he saw us. All three of us stood paralysed for a moment, before I bolted upstairs in an attempt to escape. But there was no way out.
The Grüne Polizei officers came after me and dragged me downstairs. They started interrogating us: who were we and what were we doing there? They searched the room, opened up all the cupboards and drawers. In one of the cupboards, hidden behind some clothes, they found a gun. I felt the blood drain from my face. Bob had always forbidden us from carrying a firearm: if the Germans were to find it, they'd shoot you dead on the spot. What's more, our group had claimed we fought peacefully, without weapons. Perhaps that was naive, but we didn't want to operate on the same level as our oppressors. It was important to resist in ways that didn't rely on violence.
Download


Copyright Disclaimer:
This site does not store any files on its server. We only index and link to content provided by other sites. Please contact the content providers to delete copyright contents if any and email us, we'll remove relevant links or contents immediately.