Vanessa Yu's Magical Paris Tea Shop by Roselle Lim
Author:Roselle Lim [Lim, Roselle] , Date: August 8, 2020 ,Views: 1025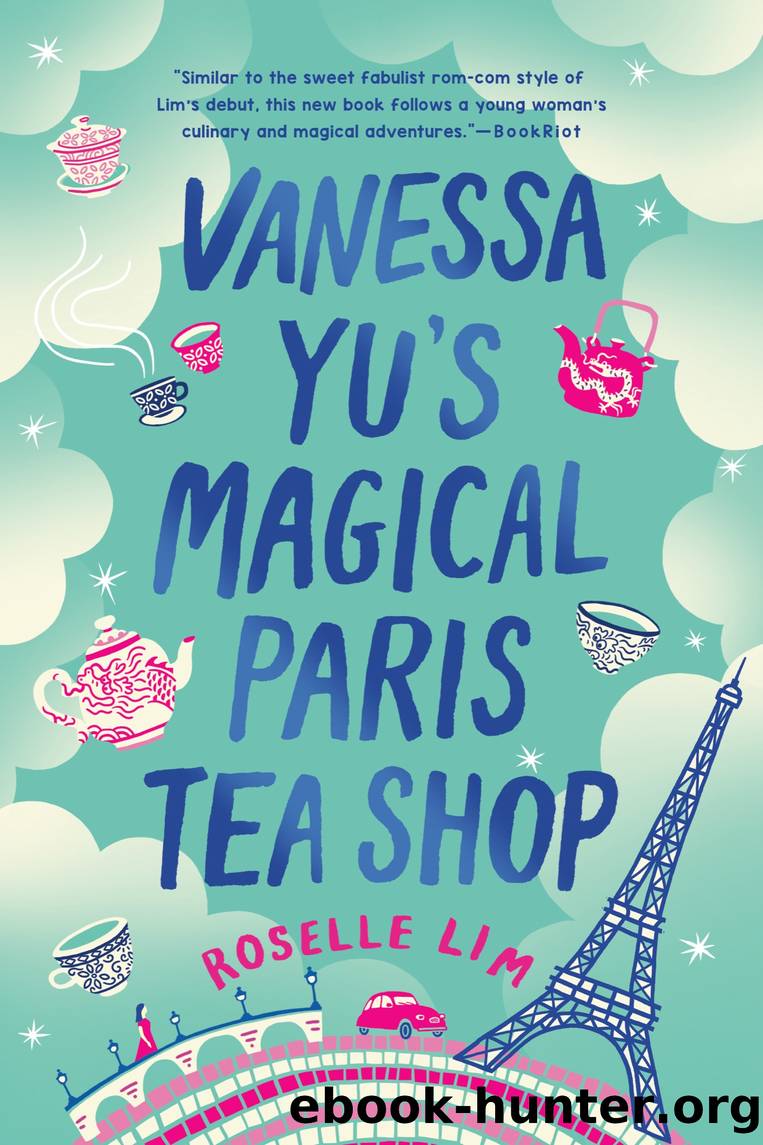 Author:Roselle Lim [Lim, Roselle]
Language: eng
Format: epub, mobi
Publisher: Penguin Publishing Group
Published: 2020-08-04T00:00:00+00:00



Twenty-Two
We are fortune-tellers, not doctors, therapists, nor hedge fund managers. The aunties were asking you to be something you're not," I replied. "I suppose it'd be different if they were seeking a friend to listen to their troubles. They should have asked you what you wanted, instead of only thinking about what they wanted from you."
Aunt Evelyn patted my hand. "You do understand."
Not everything. I kept my hand still to conceal my objection. I still didn't know what she wanted or why she had moved here. She didn't trust me, and I often feared that our brief time in Paris wouldn't be enough. She had kept so much of herself apart from the very people she considered as family. Even Uncle Michael, who was considered to be her closest friend, wasn't privy to her secrets. I knew this because he had told me once that Aunt Evelyn kept her secrets like her jar of valuable Da Hong Pao tea—sealed shut.
"I can't wait to see this new restaurant you've discovered," she said.
I remembered the butterfly garden mosaic on the eatery's wall. "I have a feeling you might already know it."
"If I've been there, I'll act surprised. Besides, I'll be going with you, and that will be a first time for me."
We closed the store, finished tidying up, and returned to the apartment to change. I chose an effervescent blue V-neck dress. My aunt picked a canary-yellow, form-fitting outfit. Her dark hair fell in perfect waves over her shoulders. I had seen her hair down only one other time, when I was six; after a long afternoon of lessons at her house, we spent the evening watching classic movies.
"Auntie, you look spectacular," I remarked. "If I didn't know better, I'd assume you had a hot date."
"Paris is the city you want to take out to dinner. Why not dress up for the occasion? Scandalous, I know. The family back home would have been divided over what was more controversial, my outfit or having my hair down."
"True." I giggled. "You do have beautiful hair."
I reached for my wristlet, but my aunt stopped me. She patted her vintage champagne-satin clutch with a rose-shaped rhinestone-studded clasp. The dispute over the bill was an ancient tradition. As was deferring to your elders. Challenging core canons of Chinese culture could wait.
Aunt Evelyn smiled. "Let's go. Let's see this restaurant you discovered."
Download


Copyright Disclaimer:
This site does not store any files on its server. We only index and link to content provided by other sites. Please contact the content providers to delete copyright contents if any and email us, we'll remove relevant links or contents immediately.