Transcendent Kingdom by Yaa Gyasi
Author:Yaa Gyasi [Gyasi, Yaa] , Date: September 4, 2020 ,Views: 1343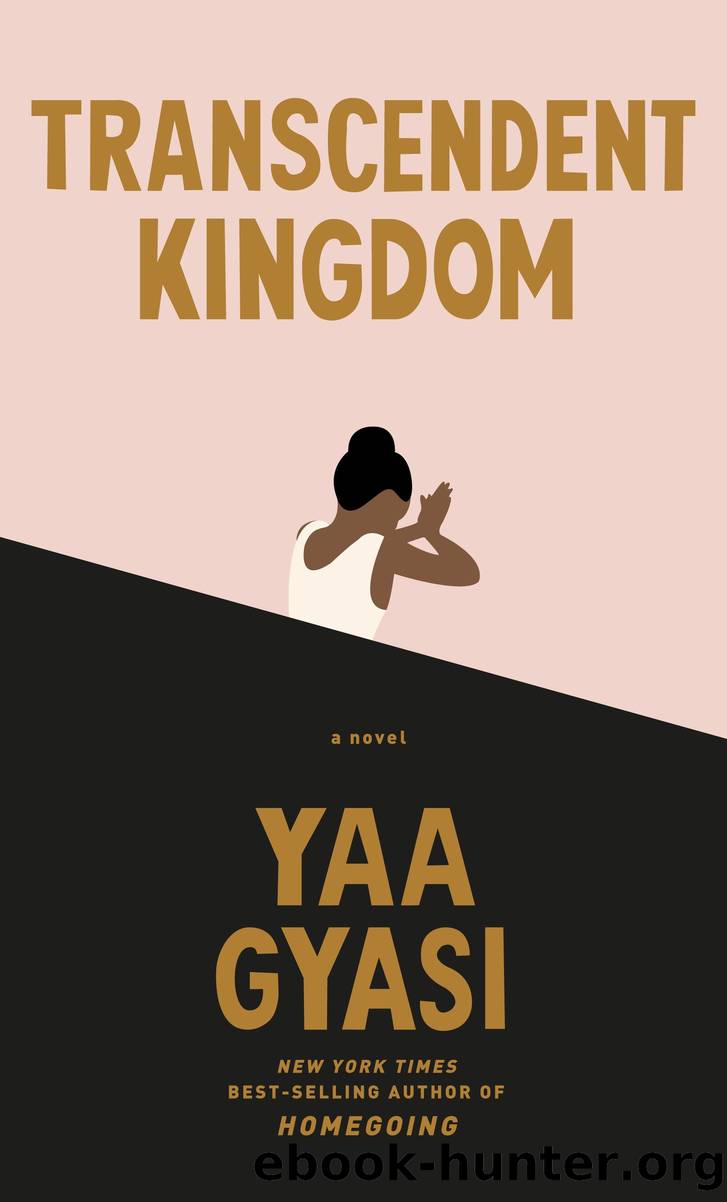 Author:Yaa Gyasi [Gyasi, Yaa]
Language: eng
Format: epub, mobi
Publisher: Knopf Doubleday Publishing Group
Published: 2020-09-02T00:00:00+00:00



27
Basketball season started in November, but for Nana the sport was year-round. He went to basketball camp in the summers, played on his school team during the season, and spent all year long in our driveway or heading over to the outdoor courts in and around Huntsville so that he could play pickup games with the kids there. My mother and I were subjected to hours upon hours of watching basketball on television. When Nana had friends over, all of them would shout at the television loudly and unintelligibly, as though the players on the screen owed them something. Nana joined in when others were there, but when it was just him, he watched silently and with intense concentration. Sometimes, he even took notes.
It wasn't long before college recruiters started showing up to his games. Alabama, Auburn, Vanderbilt, UNC. Nana played well regardless of who was watching. My mother and I made more of an effort to learn the rules so that we could better share in his victories, but even as we tried, we knew it didn't matter. Nana was the triumph. It was only the beginning of his sophomore year's season, and he had broken records statewide. All the practices and workouts and away games made it easy for Nana to worm his way out of Wednesday-night and Sunday-morning services at First Assemblies. I knew it hurt my mother to see Nana choosing ball over God, so, instead of heading to youth group, I started going to "big church." I wanted to sit beside her, to have her feel like at least one of her children still cared about what she cared about.
I was eight, then nine. I was bored. If I fell asleep, as I often did, my mother would pinch my arm and stage-whisper, "Pay attention."
I don't remember the sermons very well, but I remember the altar calls that came at the end of them every Sunday. Pastor John's speech was always the same. To this day I can recite it from memory:
"Now, I know someone out there is sitting with a heavy heart. I know someone out there is tired of carrying a cross. And I'm telling you now, you don't have to leave here the same as when you came in. Amen? God's got a plan for you. Amen? All you have to do is ask Jesus into your heart. He'll do the rest."
Pastor John would say this, and then the worship leader would rush up to the piano and start to play.
"Is there anyone who'd like to come down to the altar today?" Pastor John would ask, the music filling up the room. "Is there anyone who'd like to give their life to Christ?"
After a few months of big church, I noticed my mother sneaking glances at me whenever Pastor John made his altar call. I knew what those glances meant, but I wasn't ready for that long walk down to the altar, for the entire congregation to train their eyes on me, praying that Jesus take my sins away.
Download


Copyright Disclaimer:
This site does not store any files on its server. We only index and link to content provided by other sites. Please contact the content providers to delete copyright contents if any and email us, we'll remove relevant links or contents immediately.