The Kindest Lie by Nancy Johnson
Author:Nancy Johnson [Johnson, Nancy] , Date: February 9, 2021 ,Views: 912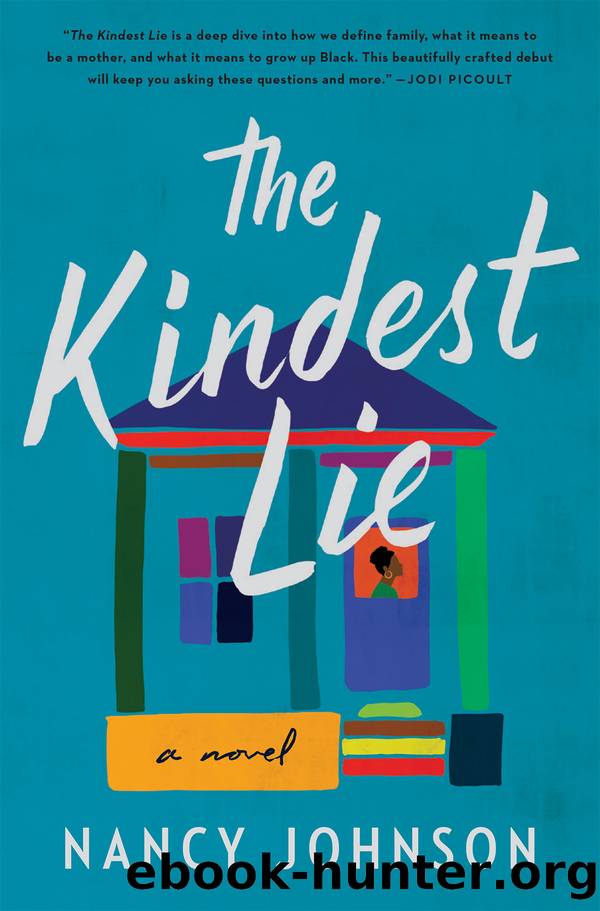 Author:Nancy Johnson [Johnson, Nancy]
Language: eng
Format: epub
ISBN: 9780063005655
Google: MmfcDwAAQBAJ
Publisher: HarperCollins
Published: 2021-02-02T00:00:00+00:00



Eighteen
Ruth
On the drive back home after dinner at Lena's, they passed the fence of the old Fernwood plant. In the glow of their headlights, she read the sign: This facility is closed. NO TRESPASSING. She could still picture Papa and Eli walking out at the end of their shifts carrying their lunch pails, their hands leathery, dirt under their fingernails.
Eli didn't come home with them. He wanted to be alone. There were so many questions she needed to ask him. She couldn't stop thinking about what Butch Boyd had said at dinner about him stealing and her grandfather cutting corners at the plant. Eli had fired back at Butch but hadn't refuted any of the man's accusations.
Ruth took a detour and stopped the car when they got to the Wabash River, the one place where she most felt Papa's presence. Here, she could think and wait for her grandfather's spirit to make everything clear again. A sheet of ice covered the river. Snow dusted the windshield. Mama sat next to her, quietly wringing her gloved hands. Ruth couldn't ply her grandmother with questions without the old woman taking it as a personal affront, a dagger straight through the dignity of their family. Pulling as close as she could get to the river's edge, Ruth put the car in park and let the motor idle.
She pulled out her phone to see if she had any messages or missed calls from Xavier. After a stressful day at the office, he often played racquetball at the East Bank Club, where he could yell and whack the ball loudly to let off steam. He hadn't tried to reach her, so that's probably where he was. She knew she could just call him, but she wanted him to get in touch with her first.
"I'm tired. Why did you stop here?" Mama asked.
"I don't know. I guess because this is where Papa took me fishing every summer. I just started thinking about all the memories here and of him working at Fernwood, too."
"Sure are. So many good ones, too. Baby girl?"
"Yes, Mama?"
She lifted Ruth's hand from the steering wheel and squeezed it hard. "You know your grandfather and your brother. You've known them all your life. They're good men. Trust in that."
Fernwood had provided jobs for most of the men in the Tuttle family. The plant did the same for those living in other midwestern cities who came to Ganton, alone at first, without their wives and children. Once they got hired on, they stayed with relatives, sleeping on rollaway beds, cots, couches, and even floors. Then, when they had worked enough shifts to save money, they bought or rented shotgun houses of their own and sent for the rest of the family to join them.
Every morning, Papa rose before the sun came up to press his shirt and pants, even though the dress code allowed for latitude, with some workers wearing wrinkled T-shirts and raggedy jeans. Adorning her grandfather's head like a crown, that Fernwood cap, even on his days off.
Download


Copyright Disclaimer:
This site does not store any files on its server. We only index and link to content provided by other sites. Please contact the content providers to delete copyright contents if any and email us, we'll remove relevant links or contents immediately.