Wandering in Strange Lands by Morgan Jerkins
Author:Morgan Jerkins , Date: August 9, 2020 ,Views: 792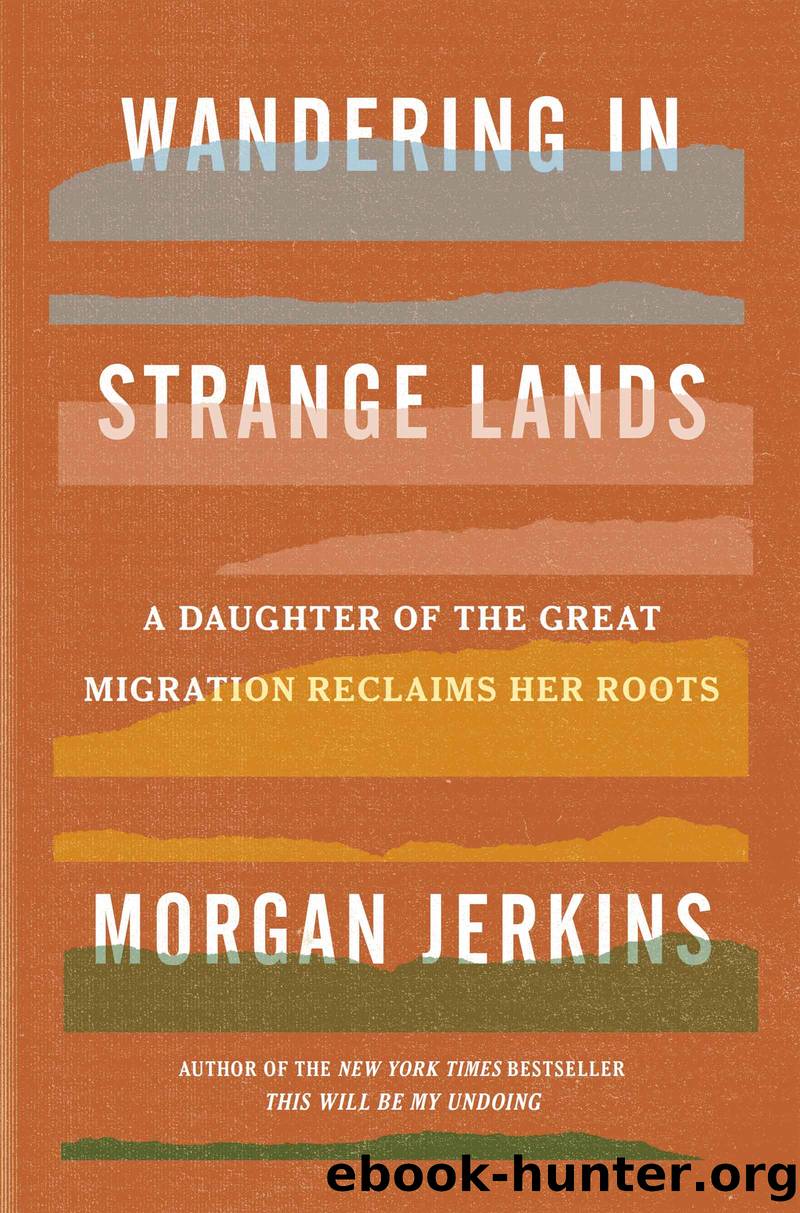 Author:Morgan Jerkins
Language: eng
Format: epub
Publisher: HarperCollins
Published: 2020-03-16T00:00:00+00:00



David DeWitt Turpeau Sr. said that Maturin never lived on the east bank, but how would he have known? He was born in 1874, and this census was taken in 1870. Carry Love is listed as a laborer. Why would Turpeau Sr. mention Maturin working on Keystone Plantation when Keystone Plantation was formerly known as Deblanc Plantation?3 Deeper, I told myself. Deeper. Upon further research, I found that the Deblancs owned much land, many plantations from Saint Martin Parish to New Iberia. Maturin was not a slave in Louisiana, but he could have worked on Keystone, or any of the Deblanc properties, where he met and fell in love with Constance. But the Deblancs' story didn't begin there. No. The Deblancs in Louisiana began in Natchitoches, of all places. One of Constance's ancestors, Caesar de Blanc, married Marie Des Douleurs Simone Juchereau St. Denis. She was the daughter of Pierre Antoine Juchereau de St. Denis. Pierre's father, Louis, was said to have been the first owner of Marie Coin Coin. One of the De Blancs, Louis Charles, son of Caesar and Marie, was a commandant of the post in Natchitoches before serving as commandant of the post in Attakapas, also known as Saint Martinville. Legend has it that he was the one who granted Louis Metoyer title to the 912-acre tract of land known as Melrose.4 The Deblancs were connected to the Metoyers not only professionally but also personally. The Deblancs are also linked by marriage to the LaCours, one of the earliest families of Cane River. When I reminisce on being mistaken for Agnes's daughter back at Saint Anthony of Padua Catholic Church, perhaps I wasn't being mistaken for someone else at all, but rather being identified. I'm a half-moon child, the daughter of a Regis, the great-great-great-great-granddaughter of a Deblanc, whose lineages are indelibly woven among those of the Metoyers.
I wish there were a word to adequately describe the ecstasy that happens alongside a sense of mourning for what was lost. I could now trace my father's line back to the 1700s, all the way to Natchitoches, where my fieldwork in Louisiana began. But the longer I sat in that happiness, the more I tried to force myself to feel shame, too. Why should I be relieved and happy that I found this information, knowing that one of my ancestors, Louis Juchereau St. Denis, leased a black woman, Marie Coin Coin, to a French merchant, Claude Thomas Pierre Metoyer? Yes, she was manumitted and became wealthy through land and slave owning, but shouldn't I be upset that the foundation for this history of Cane River Creoles was rape? I've always been told that any sexual relationship between white slave owners and black enslaved women was rape. When Beyoncé, a fellow Creole and African American woman, wrote an essay in Vogue stating that her family line began when a white slave owner fell in love with a slave and married her, I watched as the internet attempted to correct her on her own oral history.
Download


Copyright Disclaimer:
This site does not store any files on its server. We only index and link to content provided by other sites. Please contact the content providers to delete copyright contents if any and email us, we'll remove relevant links or contents immediately.