The Making of the English Working Class by E.P. Thompson
Author:E.P. Thompson [Thompson, E.P.] , Date: October 18, 2021 ,Views: 153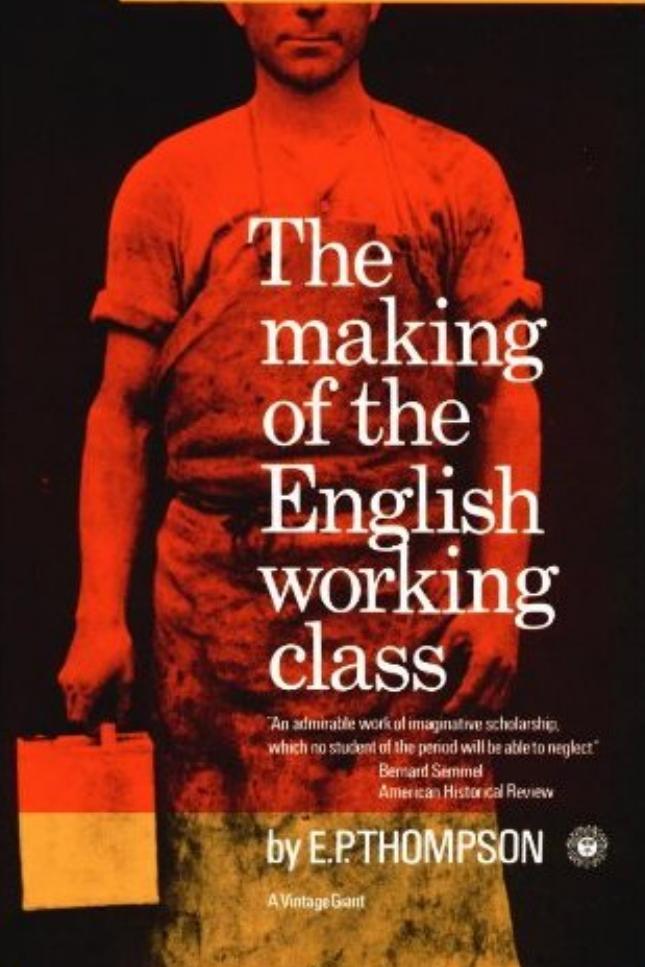 Author:E.P. Thompson [Thompson, E.P.]
Language: eng
Format: azw3
Tags: Politics, Sociology, Social Classes, Nonfiction, History
ISBN: 9780141934891
Publisher: Penguin UK
Published: 1963-01-01T00:00:00+00:00



The second is a letter to a Crown lawyer:
Mr Litchfield sir thear is one thing that I am not serten weather I menshened but I have thought it most properest to cumenecate to you thear wos to have been small Detachements plased at Diferant Entereneses in and out of London to prevent Government for sending despatches to haney part of the Cuntrey as thear was oneley one hors soulger sent with them … proposed by young watson and thisilwood and a greed to by all.fn30
Need the contrast be pointed further? The first appears to be as credible as any account by an untrained reporter. Clearly, the informer was impressed, despite himself, by this passage in the speech; and he has recorded, more vividly than the 'literary' versions usually published in the Radical press, the manner of the democratic orator. The author of the second is the notorious provocateur, John Castle – the 'protector' of a brothel madam whose evidence was torn into shreds at the trial of Watson in 1817. But even if we did not know this, his style betrays him in the first line. He is falling over his illiterate pen in an effort to ingratiate himself further with the authorities. This does not mean that every word of his deposition is a lie. It does mean that each word must be critically fumigated before it may be admitted to historical intercourse.
The other reflection is this. So far from being led a dance by a series of impostors, one is impressed by the extraordinary skill with which Government, between 1792 and 1820, succeeded in forestalling serious revolutionary developments, and in maintaining a steady flow of reliable information as to insurrectionary conspiracies. Spies were placed successfully in the L.C.S. (although only intermittently at the centre). They discovered a certain amount about the United Irishmen and Englishmen. They entered and dispersed Despard's conspiracy. They were eventually (but only partially and after great difficulty) infiltrated into certain Luddite districts. In the post-war years, as we shall see, Government knew before it took place of every detail of the conspiracy which culminated in the Pentridge Rising; while Arthur Thistlewood was shadowed from 1816 until his death on the scaffold in 1820. In Manchester 'the Person whom we designate by the letter B' was appointed Treasurer to collect subscriptions for Colonel Despard's defence; and the same, or another 'B', was appointed Treasurer to a quasi-Luddite 'secret committee' in 1812, while he and other informers were fully conversant with each Lancashire development between 1816 and 1820.fn31 Notions as to the traditional stupidity of the British ruling class are dispelled by an acquaintance with the Home Office papers.
Indeed, a convincing history of English Jacobinism and popular Radicalism could be written solely in terms of the impact of espionage upon the movement. In its earliest years the L.C.S. became aware of the over-zealous and provocative attitudes struck by the typical spy. In 1794 one Jones, of Tottenham, was accused (mistakenly) of being a spy, because of his violent resolutions which were alleged to be for the 'purpose of entrapping the Society'.
Download


Copyright Disclaimer:
This site does not store any files on its server. We only index and link to content provided by other sites. Please contact the content providers to delete copyright contents if any and email us, we'll remove relevant links or contents immediately.