The Hallowed Ones by Laura Bickle
Author:Laura Bickle , Date: March 25, 2014 ,Views: 490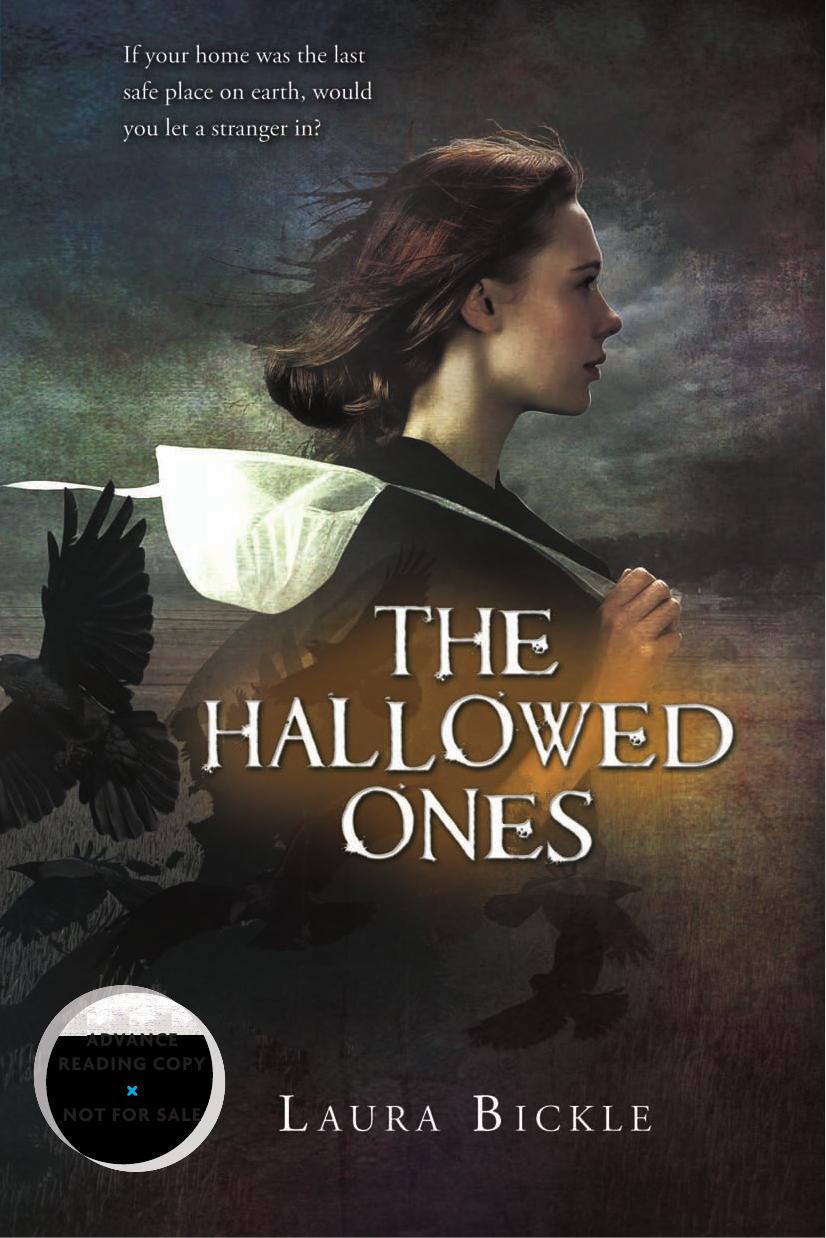 Author:Laura Bickle
Language: eng
Format: mobi, epub
Publisher: Houghton Mifflin Harcourt
Published: 0101-01-01T00:00:00+00:00



Chapter Twelve
I did not speak to my family of what I'd learned last night from Mrs. Parsall.
Neither did she.
I carried my silence with me, that heavy curtain of secrets, throughout my minimal chores of the morning. Mrs. Parsall stayed behind when we went to church, and I was forced to carry that silence alone, as my fingers knitted in my apron while I sat on a wooden pew at the Miller house. My mother sat on my left, Sarah on my right. My father sat across the aisle with the men.
It was church Sunday. Plain folk did no more chores than absolutely necessary, beyond caring for their animals, and spent the day in prayer, fellowship, and sharing food. Church services were held on a rotating basis at each house in the community. A wagon would arrive early that morning or the night before with pews and tables, and the women would descend upon the house to begin cooking.
A heartbreakingly clear blue sky stretched overhead. The benches were arranged in the Millers' yard in rows, and I watched the people settle like birds onto telephone wires, men on one side, women on the other. Two rows ahead of me, I saw Hannah Bachman's dark hair tucked under her bonnet. She was smiling and looking at Sam Vergler across the aisle. He was blushing under his freckles. I exchanged glances with Elijah from across the yard, looked away. Hannah and Sam had not changed, but something had shifted between Elijah and me.
My gaze landed on Ruth Hersberger, the girl that Joseph had adored. She sat close to the front, holding her sisters' hands, rising to kiss Herr Miller's cheek. Her eyes were red and swollen. It seemed that she missed Joseph more than I had thought.
I looked away bitterly. Perhaps a girl like Ruth would be better for Elijah as he stepped into the void left by his brothers.
I sucked in my breath to stifle a sob, then spied the Hexenmeister ambling to the back bench. He seemed to have been busy; even his church suit was spattered with a bit of paint.
I looked forward to the Bishop as he began prayers.
My fingers flipped the pages of the Ausbund, and my voice lifted in song automatically with the others. But my heart beat like a bird against the cage of my ribs as I snuck glances to the front, to Elijah. He sat with his head bowed in prayer and his crutches leaning against his shoulder, never once glancing back at me.
As the women and children sang, the men left the pews to decide who would give the sermons. My voice sounded dead to my own ears, and I was relieved when the men returned and the Bishop walked before the congregation to give a sermon.
The topic of the day was Gelassenheit. I cast my eyes downward at my clasped hands in what I hoped passed for meditative focus.
The Bishop's voice rolled over us like thunder:
"The world Outside is full of doubt, of violence and turmoil.
Download


Copyright Disclaimer:
This site does not store any files on its server. We only index and link to content provided by other sites. Please contact the content providers to delete copyright contents if any and email us, we'll remove relevant links or contents immediately.