The Flaw in His Marriage Plan by Tara Pammi
Author:Tara Pammi , Date: September 3, 2020 ,Views: 754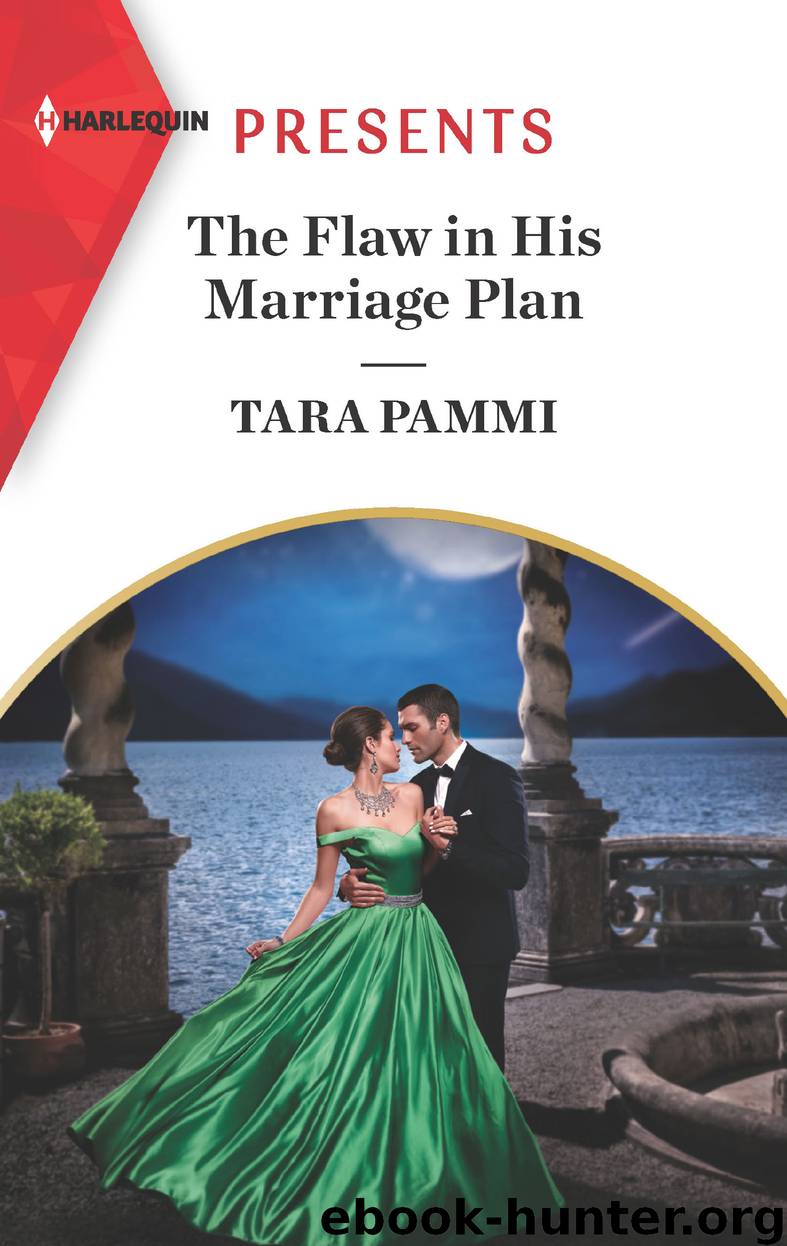 Author:Tara Pammi
Language: eng
Format: epub
Publisher: Harlequin
Published: 2020-03-12T15:21:38+00:00



CHAPTER SEVEN
IT WAS THE last scene Alex had ever imagined she'd come home to when she returned to the Brunetti villa the following Friday evening after an exhausting, weeklong trip to New York to visit Charlie.
Leo, Massimo and Greta were dining al fresco on the terrace, making the most of a beautiful late September evening. But the magnificent view couldn't hold Alex's attention.
Seated by Massimo, his arrogant head jerking up at her as she walked up the last step, was Vincenzo.
His gaze held hers over the length of the terrace, awareness stretching between them, holding her captive. For a few seconds, Alessandra forgot her exhaustion, the fresh grief that had been raked up the past week, the uncertainty of where all this would end.
When she looked at Vincenzo, she forgot everything but him.
"How is your brother, Alessandra?" His question, in a dry tone, pulled Alex out of her reverie.
Alex blinked, feeing heat climb up her cheeks. "He's okay. I wish he cried a little more though, or screamed or something. He's far too self-contained for a seven-year-old boy."
"But then boys are often taught that it's a weakness to cry," Massimo added with a bitterness that made her heart ache.
Alex saw the disbelief in Vincenzo's eyes.
"Our father verbally abused Massimo, unchallenged, for years." This little nugget was supplied by Leonardo.
His jaw tight, Vincenzo stared at both men. Alex held her breath, waiting for him to rip into these men who had enough courage to own up to their torturous childhoods with the man Vincenzo thought had abandoned him.
But Vincenzo remained silent and with it didn't invalidate the pain of the brothers he considered his enemies.
"Charlie told me one of the boys at school has been bullying him," she said, running a hand through her hair. "I reported it to his teacher and she's looking into it. However, I also taught him how to sucker punch the bully if he ever bothered him again."
All three men simultaneously cheered on that suggestion, and the tension broke.
"Come, sit down, bella. Unless you're planning on leaving again," Vincenzo drawled, an edge of censure in his tone. He looked up at her, and she had that feeling of being consumed by his gaze. Only it wasn't just desire. It was more. "Soon, you're going to run out of places to hide."
Heat washed over her face, but Alex took the chair he pulled out for her. "I had my mother's affairs to take care of in New York. Her husband's estate is huge. Not to mention the fact that Charlie was missing me. I did text you that I was leaving."
"Ah, yes, so you did. Five minutes before takeoff."
She refused to let him put her in the wrong this time. "What would you have done if I had told you any earlier? You're so busy spinning your webs around people. It's hard enough that I can't even give Charlie a specific date yet as to when he can join me."
"Maybe I would have joined you in going to New York, Alessandra.
Download


Copyright Disclaimer:
This site does not store any files on its server. We only index and link to content provided by other sites. Please contact the content providers to delete copyright contents if any and email us, we'll remove relevant links or contents immediately.