The Royal Governess by Wendy Holden
Author:Wendy Holden , Date: September 3, 2020 ,Views: 581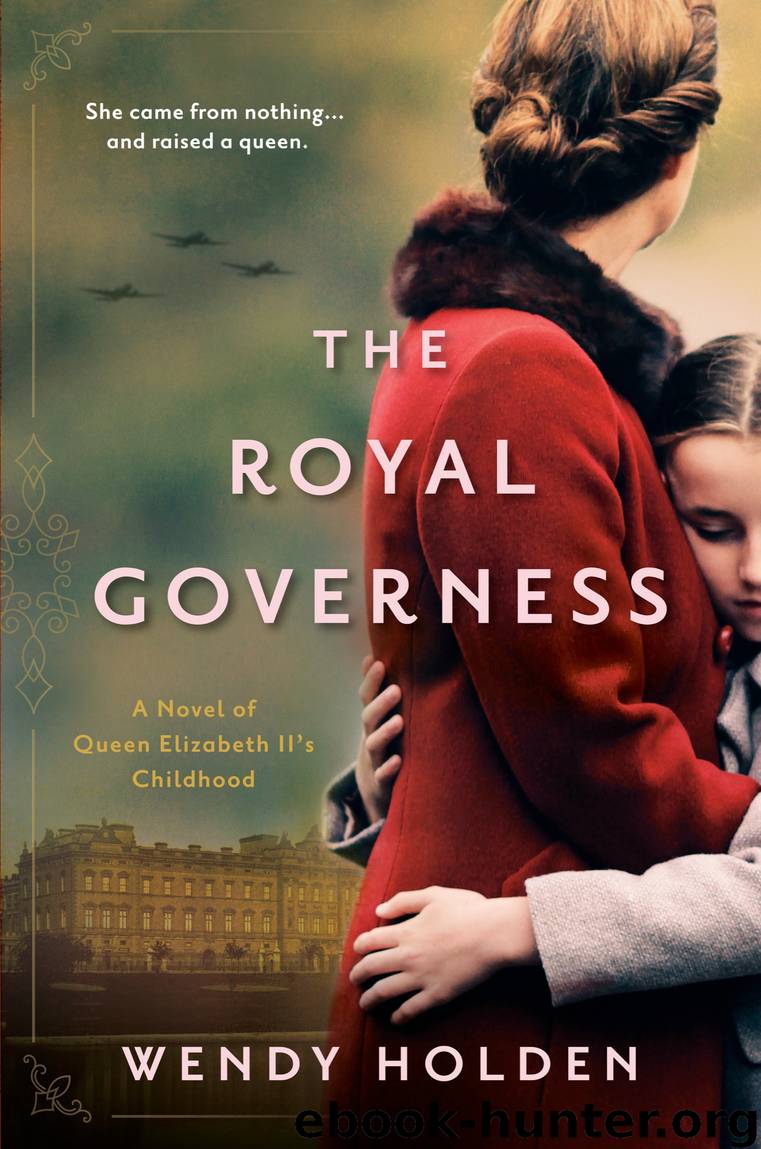 Author:Wendy Holden
Language: eng
Format: epub
Publisher: Penguin Publishing Group
Published: 2020-08-24T16:00:00+00:00



CHAPTER TWENTY-EIGHT
That Christmas, Marion returned to Edinburgh to find her mother had suddenly aged. Her formerly bright eyes now seemed wavering and dim. Dusty shelves and grubby cupboards pointed at a steady loss of sight—her mother, who had been so house-proud! It tugged at Marion's heartstrings, as did the sight of her hands, eternally knitting or sewing as always as she sat in her armchair, but shaking as they never had before.
Marion thought about London, and returning there after Christmas. As always, distance enabled a more detached view. Could she really go back and leave her mother? She had mothered Lilibet for long enough, at the cost of considerable personal sacrifice. She was almost twenty-seven now. She had missed the boat with Annie, but she could still return to teaching. And perhaps it was time now for some little girls of her own.
Her mother, whom she had half expected to object, agreed that she had done her duty. As the Jubilee had shown, the monarchy rested on the firmest of foundations. And she had Lascelles' assurance that the prince would not marry Mrs. Simpson, whose existence her mother clearly knew nothing about. The newspapers were still ignoring her as well. Perhaps, after all, she really wasn't very important.
The idea of now finally having a life of her own gathered more momentum with a letter from Ivy.
From Sandringham, where she had gone as part of the palace household, Ivy wrote, in her unexpectedly beautiful handwriting, to say that she and Alf were to wed in the spring. So we'll be leaving! Alf's dad's got a costermonger business, he'll be joining that.
Marion had no idea what a costermonger was.
She thought of Sandringham. It was her least favorite of all the royal residences, a great sprawl of Victorian redbrick, like a golfing hotel. Royal peculiarity seemed at its most intense here, with the king's obsession with punctuality given full expression. He had even created his own time zone there: Sandringham Time, where all the clocks were half an hour fast. Ivy described the paternal greeting received by Prince Henry, two minutes delayed to dinner after an absence of six months: "LATE AS USUAL, HENRY!"
Ivy's letter offered highlights of the royal Yuletide. The Prince of Wales had given offense by going to play golf during his father's Christmas broadcast. Extravagantly bored throughout the festivities, he had subsequently gone skiing in Switzerland with Mrs. Simpson.
Lilibet, in painstaking pencil, offered a sunnier account. "Everyone loved their presents from Woolworths! Grandmama was very pleased with her china mouse and Uncle David loved his handkerchief."
Marion smiled as she remembered the shopping trip. Margaret had come too. The little girls had excitedly bought calendars and pencils for their relatives. A bottle of brilliant pink bath salts for Mrs. Knight had been an especially inspired purchase. The image of her chief adversary dyed a bright shade of magenta had added considerable cheer to Marion's festive season.
She had tactfully pretended not to see them buying the little bead necklace she eventually unwrapped on Christmas morning.
Download


Copyright Disclaimer:
This site does not store any files on its server. We only index and link to content provided by other sites. Please contact the content providers to delete copyright contents if any and email us, we'll remove relevant links or contents immediately.