Sword Of Darkness by Kinley MacGregor
Author:Kinley MacGregor [MacGregor, Kinley] , Date: August 29, 2017 ,Views: 1030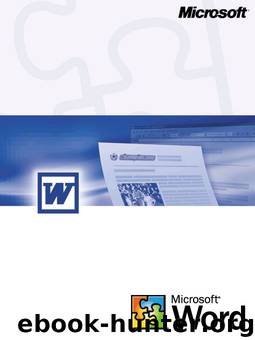 Author:Kinley MacGregor [MacGregor, Kinley]
Format: epub
Published: 2010-12-24T00:21:25.566000+00:00



Chapter 10
Seren narrowed her gaze on him. "I don't like the sound of the word 'doom.' It's rather ominous."
"Not half as ominous as that army will be when it breaches the shield, kills me, and takes you."
She gave a fake shudder. "I can feel the warmth of your sunshine, my lord. It overwhelms me so."
Kerrigan actually smiled at her sarcastic words. "Are you always so pert in the face of danger?"
"Well, until I met you, the greatest danger I faced was making Master Rufus angry. His anger certainly pales in comparison to yours and Morgen's."
She said the words lightly, and yet they set an indignant fire deep inside him. One that didn't like the thought of someone harming her. "Did he ever hurt you in his anger?"
Seren looked away.
His anger doubled. "Seren, answer me."
She shrugged as she moved away from the window. "I'm his apprentice, my lord. He was in full right to punish me whenever I overstepped my bounds."
He took her arm, pulling her up short. "Punish you how?"
Her green eyes cut through him as she looked up at him. "How does anyone punish an insignificant servant?"
Kerrigan didn't know why, but the thought of another man laying a hand on her went through him like acid. "He struck you?"
"Does it matter?"
"To me it does."
She glanced down at his hand. Kerrigan let go as he realized his grip must be biting.
"Why?" she asked simply. "You have told me repeatedly that you hold no regard for my life. What then does it matter how I'm treated by my master?"
It shouldn't matter. He shouldn't care at all. And yet…
"Why do you wish to return to such a life?"
"Because it was my life, Kerrigan. Mine. And it was a good one. I had friends who loved me." Her gaze turned dreamy. "Wendlyn is a beautiful girl who works beside me in the shop. She has a crush on the butcher's son who comes by to deliver meat to Mistress Maude. Then there is Mildred, who weaves off to the side. She doesn't say much, but she hums often to herself. And there's Robert, Master Rufus's son who will turn eight this year. He's a bit mischievous, but a good lad nonetheless who oft fetches us supplies when we need them."
He could hear the love in her voice as she spoke of the people who'd made up her world. "But if they treat you badly—"
"I never said they treated me badly. All of us have an off day or two. We are human and should be forgiven our faults."
He shook his head at her. "You astound me, Seren. I've never met anyone with your capacity for caring."
She lifted herself up on her toes until their gazes were almost level. "Then you've been spending time with the wrong sorts of people, my lord. Perhaps you should get out more."
He laughed out loud, amazed at the sound of something he hadn't heard in a lifetime. "Perhaps I should."
As Kerrigan turned back toward the window and the army that was still pounding his shield, he sobered.
Download


Copyright Disclaimer:
This site does not store any files on its server. We only index and link to content provided by other sites. Please contact the content providers to delete copyright contents if any and email us, we'll remove relevant links or contents immediately.