Scorched Heart by Viola Grace
Author:Viola Grace [Grace, Viola] , Date: March 25, 2014 ,Views: 11090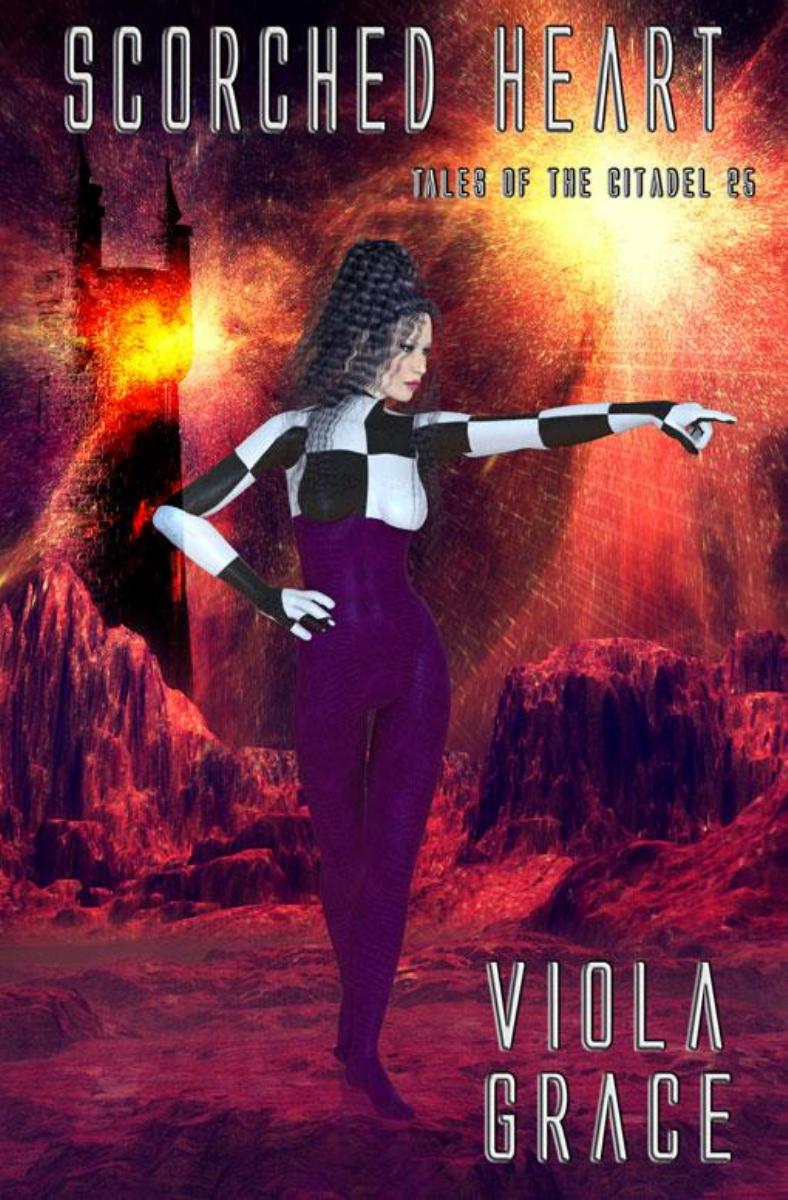 Author:Viola Grace [Grace, Viola]
Language: eng
Format: epub, mobi
Tags: Adult, Romance, Science Fiction Opera
ISBN: 9781771118934
Publisher: Devine Destinies
Published: 2014-03-01T06:00:00+00:00



Chapter Six
"Smudge needs his own seat."
"I agree. The designers who included space for him in your room never counted on him joining you in the flight centre." Hyl sighed in relief as they exited the atmosphere.
"I am guessing not." She stroked Smudge, and he huffed lightly as the weight of the gravity press was lifted from him.
"I will send a note to Udell. They will arrange something for him."
"Good. He is part of this crew now. Any decision on the name yet?" She lifted her head and addressed the last portion to the air.
"Let's get you down in time to save the poor buggers freezing to death. I can always find a name later."
Winera blinked. "Buggers?"
Hyl chuckled. "She spent a lot of time with Stellar Storm. She has a particularly odd turn of phrase."
"Stellar Storm has a perfectly direct turn of phrase. I like it. You never have to guess what she is thinking." The ship spoke in a completely prim and proper tone.
Hyl grinned and threw Winera a wink.
"We have one hour of travel and then we are going to jump. I am just putting distance between myself and the sun." The Green Archer was acting all snooty.
Winera leaned back and watched the stars change position relative to the ship as they zipped along. "Do we have a file?"
"We have a request and the news vids."
"Put them up. I need to know why it was us that got the call." She settled in as the front screen polarized and the news vids began to play.
A nervous administrator was featured below, sweating and swallowing in agitation. "This is a distress call sent to the Sector Guard. We have twenty students encapsulated by a glacier and no way to get them out without killing them. They are freezing to death and we can't get in to them."
The images above the administrator were chilling, to say the least. A crumpled mass of ice half a kilometre long led into a solid sheet of frozen water. Vid crews were hovering around, and it led Winera to ask one vital question. "Hyl? If I am going to be on news vids, I really need to know, how is my hair?"
Download


Copyright Disclaimer:
This site does not store any files on its server. We only index and link to content provided by other sites. Please contact the content providers to delete copyright contents if any and email us, we'll remove relevant links or contents immediately.