RECLAMATION: Where Heart Matters by Frankie Duncan
Author:Frankie Duncan [Duncan, Frankie] , Date: January 14, 2021 ,Views: 17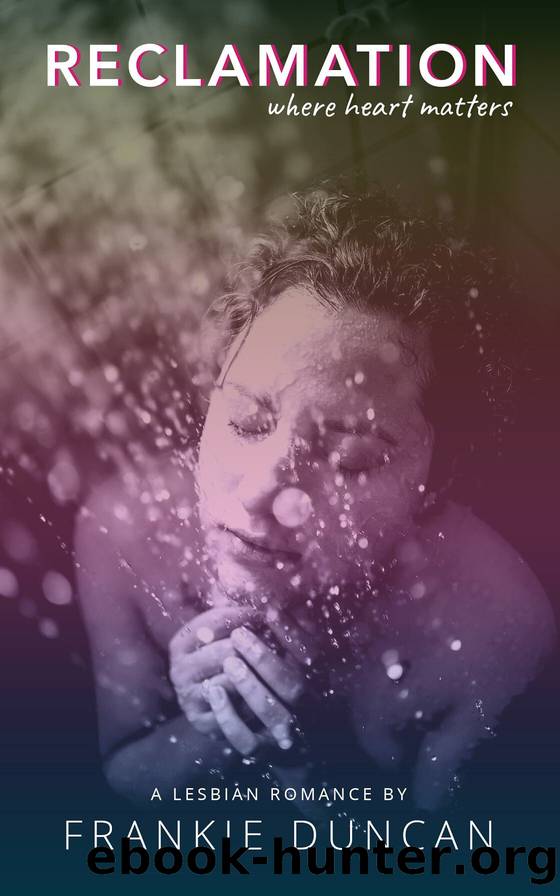 Author:Frankie Duncan [Duncan, Frankie]
Language: eng
Format: epub
Publisher: WWPublishing
Published: 2020-07-11T22:00:00+00:00



Twelve
It was the faint sound of a mobile phone that roused Libby from her daydreams.
"Is that your mobile?"
Brogan didn't respond initially, and Libby gave her a little nudge. "Brogan, is that your mobile?"
"What? Yes it is." She pushed herself up and made her way as quickly as she could to the bedroom. Libby heard her talking to someone; there was something about her tone which didn't sound good. A tension that she hadn't heard before. Libby got up and stood at the door. Not that she wanted to listen in to her conversation, more that she was concerned for her. Something wasn't quite right. Brogan came out of the bedroom and walked into the kitchen. Libby followed her, a short distance behind.
"I understand… Yes. I can make the necessary arrangements… Okay… I can be there tomorrow. Yes." Then there was a brief pause before, "thank you for letting me know."
Libby stood at the entrance to the kitchen. Brogan stood with her back leaning against the worktop, staring at her phone .
"Are you alright?" Her question was loaded
"It's my uncle. He passed away about an hour ago." Everything about her was still as she let the words fall freely through the air as if she was saying it to everyone but no one.
Libby felt her heart tighten just a little. It felt so unfair that this should be happening. It was too much in such a small amount of time. She stood in front of Brogan, her hands resting gently on her shoulders.
"I'm so sorry, Brogan. I am so sorry this is all happening just now."
"He was all I had left, Libby." Her eyes became wet, welling, full until they could hold no more. With a rush, tears formed, breaking the tension, releasing to touch skin, escaping down her cheeks. With the gentlest of movements Libby caught the tears, feeling the wet on the tip of her fingers.
"I've got you."
"Everything has gone. I don't know what to do." A slight cry broke free as Brogan's chest heaved, her head falling. "Please can you just hold me? I know I don't deserve it but please hold me. Just for a moment. Please?"
Libby secured her arms around Brogan, holding her fast.
"Whatever you need, I'm here. I've got you." Libby felt Brogan's arms anchor around her, stopping her from being washed away. "And none of this 'you don't deserve it.' You deserve more than you realise."
Libby stood quietly holding her. Keeping her safe. As Brogan's arms released her slightly, she went to pull away but Brogan firmly kept her hands around her waist. Standing still, the soft warm flesh of their cheeks touching, they could feel the other's gentle breath. Libby could feel every inch of her body that rested against Brogan. How it moved when she took a breath. The heat between them. The air was silent, heavy, filled with all that was unspoken.
Brogan kept her hands gripped tightly but drew her head back, turning toward Libby, allowing her lips to gently graze the corner of her mouth.
Download


Copyright Disclaimer:
This site does not store any files on its server. We only index and link to content provided by other sites. Please contact the content providers to delete copyright contents if any and email us, we'll remove relevant links or contents immediately.