Pregnant by the CEO: A Billionaire Bad Boy Romance by Cassandra Dee
Author:Cassandra Dee [Dee, Cassandra] , Date: August 7, 2020 ,Views: 163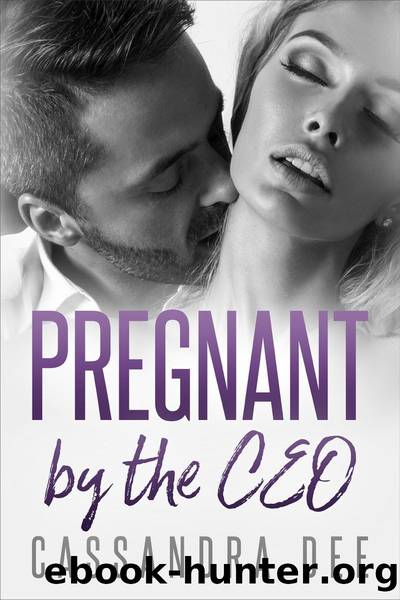 Author:Cassandra Dee [Dee, Cassandra]
Language: eng
Format: epub
Tags: Fiction, Romance, Billionaires, Action & Adventure, Contemporary, General, Workplace
Google: Dq6rDwAAQBAJ
Publisher: Cassandra Dee Romance
Published: 2020-08-03T19:35:01+00:00



14
Casey
Midway through the day, Pierce calls me from the office. On the phone, he sounds gruff and confident, but somehow earnest and endearing too. Oh my god, have I gone soft? Because I slept with him, and it was one of the best nights of my life. But at the same time, I know men are often only about the physical – any emotional feelings that come afterwards are just a byproduct that they wish didn't exist. So I have to stay strong, and yet, butterflies flutter in my stomach at the thought of Pierce.
Because the billionaire's invited me to dinner for two at 7 p.m. at the most prestigious restaurant in New York City, Le Bijoux. Oh my god. Do I even have anything suitable to wear? I'm sure the other ladies will be dolled up to the nines, so I can't exactly throw on a work dress and be done with it.
As soon as I hang up, I dash to Nicole's office. As the food editor of Two One Two, she's been lucky enough to dine at Le Bijoux a number of times and knows what to expect.
When I arrive at her door, Nic sees my blushing face and immediately senses that I'm finally going to spill the beans. She leaps out of her chair and opens the door, gripping my hand with excitement.
"Hot seat time?" she asks gleefully. I nod.
Between Nicole's nosiness and my inability to stop going over every detail of my weekend tryst with Pierce, I dish every detail of the affair.
"It's Pierce Lane?" she shrieks, her voice going up about an octave on the word Lane. "Your mystery guy is Pierce Lane?"
I nod. "Yes why? Do you know him?'' It's not impossible. Nic gets out a lot, and I mean a lot. Maybe she's had a conversation with him at a party or something.
"No Casey," my buddy sighs. "I don't know know him. Come on, I'm a lowly magazine editor, and he's an alpha CEO. Our paths don't intersect. But oh my god, I see him in the gossip pages all the time. I mean, look!"
She turns to her computer and throws his name into Google. My jaw drops. For someone so "arrogant," he failed to tell me that he was voted America's Most Eligible Bachelor the previous year by three different gossip rags.
"What's he like in person?" she gushes. I shrug and try to look nonchalant.
"He's commanding and masculine." I say. "But he has a softer, gentler side, I think. I saw a glimpse of it on Friday. That is, when we weren't going at it like wild animals…"
My buddy grins devilishly. "As you should be. He's so sexy. Oooh, you're such a bad girl, Casey!"
I bite my lip. Even thinking about it, a rush of tingly anticipation washes through me. "Well, I might get another chance tonight."
"Aieeeee!" Oh my god, what a weird interjection, but I can't help grinning at my friend's yelp of glee. "Sorry, just excited for you," she pants. "Tell me all about tonight.
Download


Copyright Disclaimer:
This site does not store any files on its server. We only index and link to content provided by other sites. Please contact the content providers to delete copyright contents if any and email us, we'll remove relevant links or contents immediately.