Playing the Shortstop by Trish Williford
Author:Trish Williford [Williford, Trish] , Date: July 6, 2022 ,Views: 3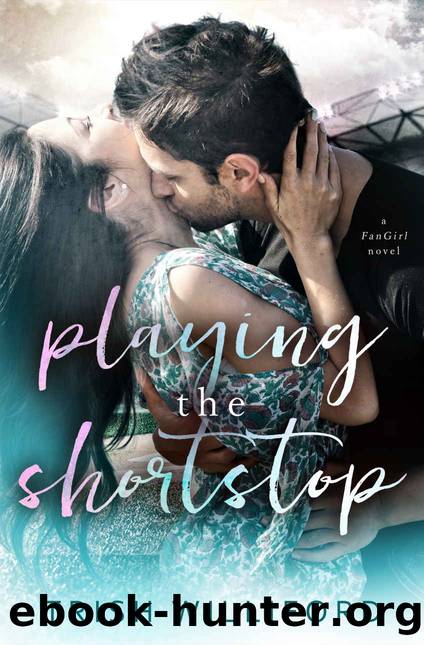 Author:Trish Williford [Williford, Trish]
Language: eng
Format: epub
Published: 2019-03-28T04:00:00+00:00



* * *
Jace wasn't exaggerating when he said Addy would sleep for at least another hour or two. It's almost ten thirty before she makes her way into the kitchen.
"Good morning, sunshine," I greet her with a big smile.
Addy looks over to Jace and frowns. "She's a morning person."
"She is." He takes a sip of his coffee, and I watch him lick the remnants from his lips.
I shouldn't be having dirty thoughts of him while his daughter is in the room, but I really can't help it.
"Addy, your flight is due to leave at two this afternoon. We have a couple of options; it's up to you," Jace tells her.
"Okay," she says solemnly as she perches herself up on a barstool at the island.
Jace glances at me and winks before continuing, "You could leave to go home this afternoon, and Nanna will be at the airport, waiting for you. Another option is you and Lexi could fly to Atlanta for the series, and when the games are done, you'll fly home. Or …"
Addy is suspicious. "Or … what?"
Jace's smile grows. "Or … you and Lexi could get on a plane this evening and fly to Chicago to see Taylor Swift in concert tomorrow evening. It's completely up to you."
Addy jumps to her feet and screams, "Shut up! You're kidding!"
Jace braces himself to catch Addy as she launches herself at him.
"Dad! Seriously?"
Jace laughs. "I mean, if you don't want to …"
"Of course I want to! Oh my God!" She lets go of Jace and turns to me. "Lexi! We get to go see T. Swift!"
She hugs me, and we both jump up and down.
"Was this your idea?"
"I can't take any credit at all. It was all your dad's idea."
Addy walks back to Jace and hugs him again. "You really are the best dad in the world. And not just because of this, but because you take such good care of me. I love you, Dad."
Jace is practically a puddle on the floor, and his smile as he hugs his daughter almost has me melting as well. "Love you more, kiddo."
Download


Copyright Disclaimer:
This site does not store any files on its server. We only index and link to content provided by other sites. Please contact the content providers to delete copyright contents if any and email us, we'll remove relevant links or contents immediately.