My Ántonia by Willa Cather
Author:Willa Cather , Date: March 25, 2014 ,Views: 2163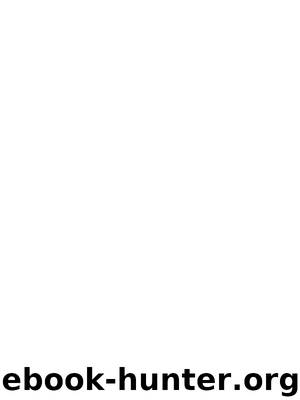 Author:Willa Cather
Language: eng
Format: mobi, epub, azw3
Publisher: Houghton Mifflin Harcourt
Published: 2011-05-20T03:00:28+00:00



The enthusiasm for the dance, which the Vannis had kindled, did not at once die out. After the tent left town, the Euchre Club became the Owl Club, and gave dances in the Masonic Hall once a week. I was invited to join, but declined. I was moody and restless that winter, and tired of the people I saw every day. Charley Harling was already at Annapolis, while I was still sitting in Black Hawk, answering to my name at roll-call every morning, rising from my desk at the sound of a bell and marching out like the grammar-school children. Mrs. Harling was a little cool toward me, because I continued to champion Ántonia. What was there for me to do after supper? Usually I had learned next day's lessons by the time I left the school building, and I couldn't sit still and read forever.
In the evening I used to prowl about, hunting for diversion. There lay the familiar streets, frozen with snow or liquid with mud. They led to the houses of good people who were putting the babies to bed, or simply sitting still before the parlour stove, digesting their supper. Black Hawk had two saloons. One of them was admitted, even by the church people, to be as respectable as a saloon could be. Handsome Anton Jelinek, who had rented his homestead and come to town, was the proprietor. In his saloon there were long tables where the Bohemian and German farmers could eat the lunches they brought from home while they drank their beer. Jelinek kept rye bread on hand and smoked fish and strong imported cheeses to please the foreign palate. I liked to drop into his bar-room and listen to the talk. But one day he overtook me on the street and clapped me on the shoulder.
"Jim," he said, "I am good friends with you and I always like to see you. But you know how the church people think about saloons. Your grandpa has always treated me fine, and I don't like to have you come into my place, because I know he don't like it, and it puts me in bad with him."
So I was shut out of that.
One could hang about the drugstore, and listen to the old men who sat there every evening, talking politics and telling raw stories. One could go to the cigar factory and chat with the old German who raised canaries for sale, and look at his stuffed birds. But whatever you began with him, the talk went back to taxidermy. There was the depot, of course; I often went down to see the night train come in, and afterward sat awhile with the disconsolate telegrapher who was always hoping to be transferred to Omaha or Denver, "where there was some life." He was sure to bring out his pictures of actresses and dancers. He got them with cigarette coupons, and nearly smoked himself to death to possess these desired forms and faces. For a
Download


Copyright Disclaimer:
This site does not store any files on its server. We only index and link to content provided by other sites. Please contact the content providers to delete copyright contents if any and email us, we'll remove relevant links or contents immediately.