Marjorie Lewty by Beyond the Lagoon
Author:Beyond the Lagoon [HR-2450, MB-1774] (v0.9) (epub) , Date: January 14, 2021 ,Views: 17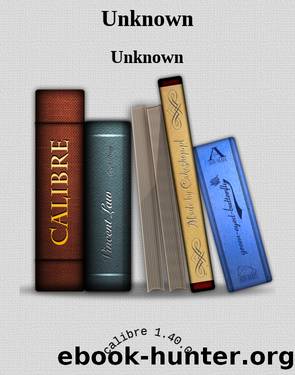 Author:Beyond the Lagoon [HR-2450, MB-1774] (v0.9) (epub)
Language: eng
Format: epub



CHAPTER FIVE
Susan was enjoying herself. She finned lazily over the surface of the lagoon, face down in the clear green water, breathing easily through the mouthpiece of her snorkel, the taste of salt on her lips, the warmth of sun on her back, and the treasures of the underwater world beginning to disclose themselves to her fascinated gaze.
It was so clear! She'd read of diving in tropical waters, seen pictures, but the actuality was beyond her imagining. Now that she was wearing a mask and could see properly what lay below her, it was a revelation. She and Sebastian were swimming at the fringe of the reef, within easy distance from the shore, and it was here that the sand ended and the coral began, the seabed showing subtle colours and textures, a myriad different forms that sent out fingers and fronds; sponge-like objects, pitted and grooved, in pink and gold and green; and tiny bright fish that glittered and twisted in and out of the coral formations.
Sebastian was amusing himself by diving below her and coming up on the other side, laughing and fooling about. He surfaced now, cleared his snorkel, and said, 'Come on, Delia, why not dive down? I can show you how, it's quite easy. You only need to hold your breath for a minute or so.'
Beside him, Susan trod water easily. She didn't need showing how—she knew. But she wasn't going to admit it. She didn't want to get involved in diving with Sebastian because she was very doubtful about the way he was behaving. For one thing, he was hyperventilating before he went down, which was a thing she had been trained never to do. And for another, he was staying down far too long—she had a shrewd suspicion that he was showing off for her benefit.
'No, thanks,' she said. 'I'm quite happy paddling along for now. I love just looking down at the coral; it's like an underwater garden.'
'I could show you the wreck,' he urged. 'It's a very old one—just some bits and pieces of the ship lying around, but it's more exciting than just looking at the coral and the fish.'
'I don't think I want to explore a wreck just now. I'd rather have live things than dead ones.'
'Well, swim over with me and you can watch me go down to the wreck.' He was like a child, Susan thought with amusement. Watch me. Look at me.
'Okay,' she said. They ought to stay together anyway, and it was best that she should keep an eye on Sebastian. She didn't trust his technique at all.
He was quite a powerful swimmer, but she kept up with him easily as he led her to a spot where the depth of water increased and, looking into the clear green of the lagoon, she could distinctly see remnants of heavy dark clumps of what looked like timber. The old ship must have foundered on the reef many years ago; a sailing ship probably. She had a quick picture of it, proud and beautiful, skimming over the dark ruffled water beyond the reef.
Download


Copyright Disclaimer:
This site does not store any files on its server. We only index and link to content provided by other sites. Please contact the content providers to delete copyright contents if any and email us, we'll remove relevant links or contents immediately.