HELLO WORLD by Mado Nozaki
Author:Mado Nozaki [Nozaki, Mado] , Date: May 6, 2021 ,Views: 65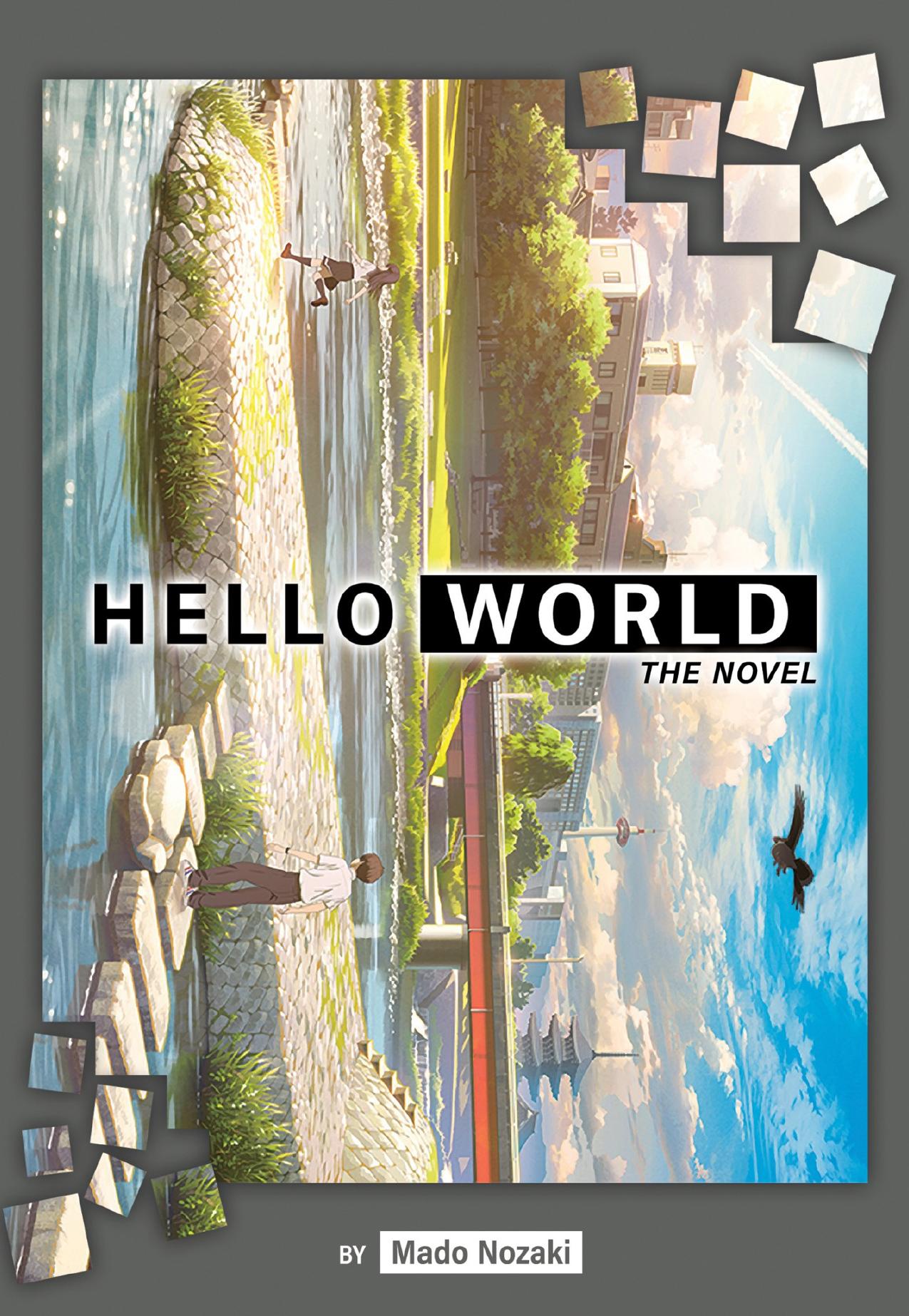 Author:Mado Nozaki [Nozaki, Mado]
Language: eng
Format: epub
Tags: light novel
Publisher: Seven Seas Entertainment
Published: 2021-03-22T04:00:00+00:00



As they prepared to resume their trek, one book on the cart caught Naomi's attention.
It was a novel with a striking cover, although it looked like an older book. Its corners were rounded and worn, and there was a big stain on it, too.
He picked it up and examined it. The illustration on the cover suggested that a huge, complex world awaited him inside. His curiosity was piqued.
"I think I might want to read this one."
"You're welcome to take it, if you want."
It was a nice offer, and it made him happy. But this was a book she was donating to the sale, and it hadn't been put on sale just yet.
"I'll just have to buy it once the sale starts, I think."
Hopefully it won't be too expensive.
Wondering how they would set the prices, Naomi flipped through the book idly…and found something unexpected at the very back.
"Oh, look. It's an old library book." On the inside of the back cover, there was a paper pocket with a yellowed card inside. These cards had been part of the Kyoto Library's lending system at some point in the past; you wouldn't find them in any books in active circulation now. Sometimes you'd spot one in an old used book, though.
"He must have gotten it from a branch that was trimming its collection," said Ruri, leaning over to take a look. She pulled out the card, with its list of dates in the past and handwritten names—more than ten entries in total.
When you borrowed this book, you wrote your name on the card, then the next borrower did the same. It had probably seemed normal in an era without computer databases, but…
"That's kind of nice, isn't it?" Naomi said vaguely.
Ruri nodded with a small smile. "The first person to check it out got to write their name at the very top. That must have felt really good."
Naomi nodded in agreement. Maybe any booklover would understand the appeal of those cards.
Download


Copyright Disclaimer:
This site does not store any files on its server. We only index and link to content provided by other sites. Please contact the content providers to delete copyright contents if any and email us, we'll remove relevant links or contents immediately.