Christmas Replay by Lena Bourne
Author:Lena Bourne , Date: May 7, 2021 ,Views: 23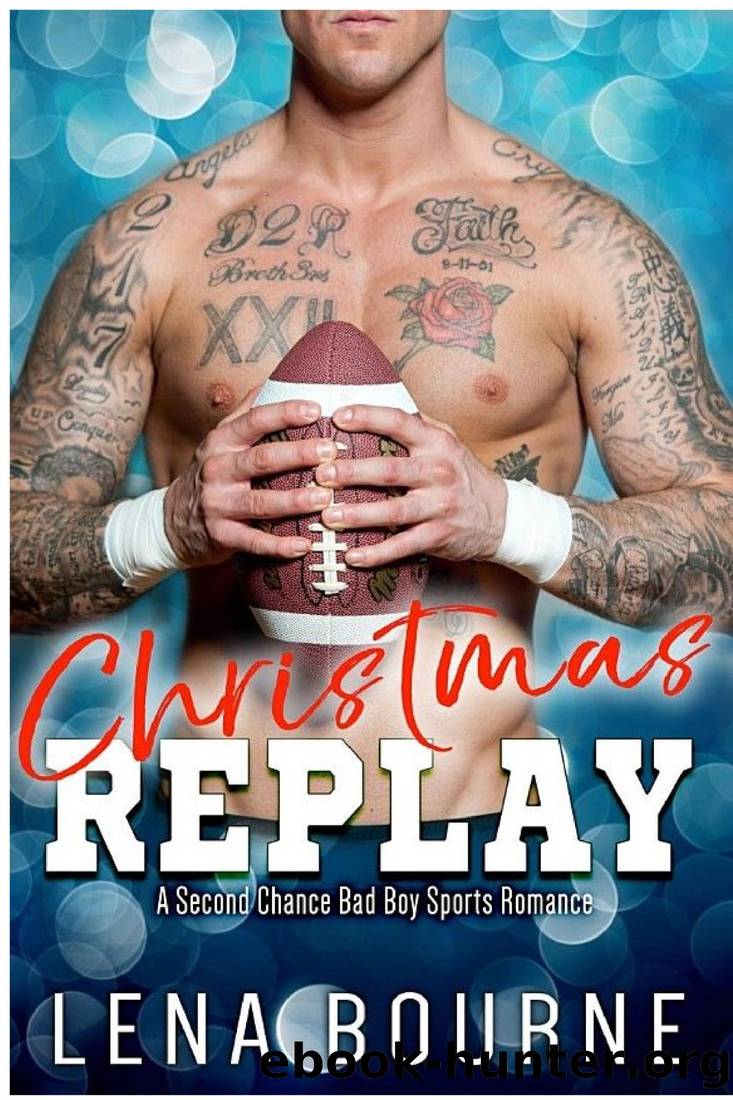 Author:Lena Bourne
Language: eng
Format: azw3
Tags: Fiction, Short Stories (Single Author), Holidays
ISBN: 9781537842615
Publisher: Pronoun
Published: 2017-09-17T18:24:49.501903+00:00



Chapter 9
Jo
I barely slept last night. I can't believe I kissed Logan Jones. And I don't know if I can't believe the fact that I just kissed the object of my first and biggest crush, or if I can't believe the fact that I just kissed the jerk who ruined me in high school. But the fact that he had the nerve to invite me in just makes me angry. I've lived twenty years without sleeping with someone. Does he really think one fancy dinner is enough to get into my pants?
The more I think about this, the angrier I get. That was the whole point of the night. He didn't want to apologize. He just wanted to screw me. I can't believe I almost fell for it. I can't believe I opened up to him.
I go downstairs when I hear Mom moving around. By now it's just pointless to try to fall asleep again. The sun is already coming up. At least Mom will have coffee waiting.
When I walk into the kitchen, Mom is sitting at the table wrapped up in her fluffy pink bathrobe with two steaming mugs sitting in front of her. I sit down next to her and sip from one of the cups, letting the caffeine course through my sleep-deprived body.
She looks absolutely destroyed. Christmas used to be her favorite holiday. She and Dad would always get each other little presents for the twelve days leading up to big day. They'd spend weeks planning the placement of the ornaments on the tree. On Christmas Eve, she'd always bake gingerbread and we'd build a house together.
Christmas hasn't been the same since Dad died. It always makes her too sad to really celebrate, but I've never seen it make her this sad.
"It's over," she says so quietly I have to struggle to make out what she's saying.
"What do you mean? What's over?" I ask.
"The store. The bank called me last night to tell me my loan was denied. I put the store up for collateral, but they said I wanted more than the store was even worth. And my credit score was destroyed by all the medical bills."
I don't know what to say. I know I told Logan last night that this was coming, but I still can't believe it now that it's actually happening. I feel like something hit me in the gut.
There's a knock at the door. I can't deal with anyone else right now, but Mom asks me to answer it, and I can't say no to her.
I swing the door open to reveal Logan standing there, wearing a tacky, red Christmas sweater with a giant snowman on it. In one hand he's holding a tray with three to-go coffee cups, and in the other he has a paper bag from the Donut House.
I want him to leave. Just looking at his face makes me angry. I don't need this on top of Mom's news.
I try to think of a way to get him to leave when Mom says, "Who is it?"
"Logan," I call back into the kitchen.
Download


Copyright Disclaimer:
This site does not store any files on its server. We only index and link to content provided by other sites. Please contact the content providers to delete copyright contents if any and email us, we'll remove relevant links or contents immediately.