Anna and the French Kiss by Stephanie Perkins
Author:Stephanie Perkins , Date: March 25, 2014 ,Views: 2631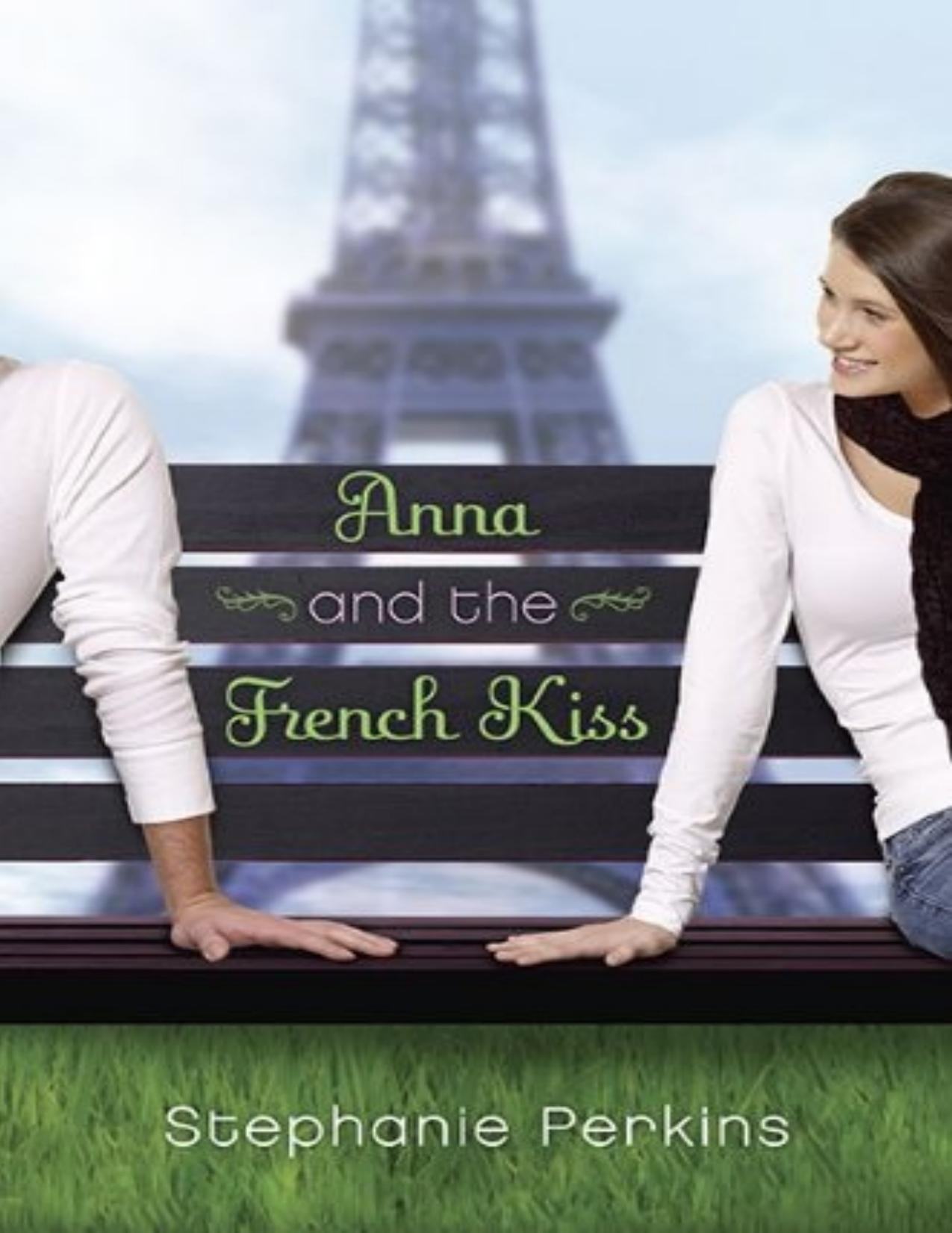 Author:Stephanie Perkins
Language: eng
Format: mobi, epub
Tags: Europe, Social Issues, Love & Romance, Paris (France), Juvenile Fiction, France, General, New Experience, Family & Relationships, Interpersonal Relations, Americans - France, Boarding Schools, Schools, People & Places, Fiction, School & Education, Foreign study, Travel, History
ISBN: 9780525423270
Publisher: Penguin
Published: 2010-12-02T06:00:00+00:00



I'm still quiet on the street.We cross the same bridge we did that first night—me on the outside again, St. Clair on the inside—and he keeps up the conversation for the both of us. "Did I ever tell you I went to school in America?"
"What? No."
"It's true, for a year. Eighth grade. It was terrible."
"Eighth grade is terrible for everyone," I say.
"Well, it was worse for me. My parents had just separated, and my mum moved back to California. I hadn't been since I was an infant, but I went with her, and I was put in this horrid public school—"
"Oh, no. Public school."
He nudges me with his shoulder. "The other kids were ruthless. They made fun of everything about me—my height, my accent, the way I dressed. I vowed I'd never go back."
"But American girls love English accents." I blurt this without thinking, and then pray he doesn't notice my blush.
St. Clair picks up a pebble and tosses it into the river. "Not in middle school, they don't. Especially when it's attached to a bloke who comes up to their kneecaps."
I laugh.
"So when the year was over, my parents found a new school for me. I wanted to go back to London, where my mates were, but my father insisted on Paris so he could keep an eye on me. And that's how I wound up at the School of America."
"How often do you go back? To London?"
"Not as often as I'd like. I still have friends in England, and my grandparents—my father's parents—live there, so I used to split my summers between London and San—"
"Your grandparents are English?"
"Grandfather is, but Grandmère is French. And my other grandparents are American, of course."
"Wow.You really are a mutt."
St. Clair smiles. "I'm told I take after my English grandfather the most, but it's only because of the accent."
"I don't know. I think of you as more English than anything else. And you don't just sound like it, you look like it, too."
"I do?" He's surprised.
I smile. "Yeah, it's that . . . pasty complexion. I mean it in the best possible way," I add, at his alarmed expression. "Honestly."
"Huh." St. Clair looks at me sideways. "Anyway. Last summer I couldn't bear to face my father, so it was the first time I spent the whole holiday with me mum."
"And how was it? I bet the girls don't tease you about your accent anymore."
He laughs. "No, they don't. But I can't help my height. I'll always be short."
"And I'll always be a freak, just like my dad. Everyone tells me I take after him. He's sort of . . . neat, like me."
He seems genuinely surprised. "What's wrong with being neat? I wish I were more organized. And, Anna, I've never met your father, but I guarantee you that you're nothing like him."
"How would you know?"
"Well, for one thing, he looks like a Ken doll. And you're beautiful."
I trip and fall down on the sidewalk.
"Are you all right?" His eyes fill with worry.
I look away as he takes my hand and helps me up.
Download


Copyright Disclaimer:
This site does not store any files on its server. We only index and link to content provided by other sites. Please contact the content providers to delete copyright contents if any and email us, we'll remove relevant links or contents immediately.