The Pearl Sister by Lucinda Riley
Author:Lucinda Riley [Riley, Lucinda] , Date: May 27, 2023 ,Views: 37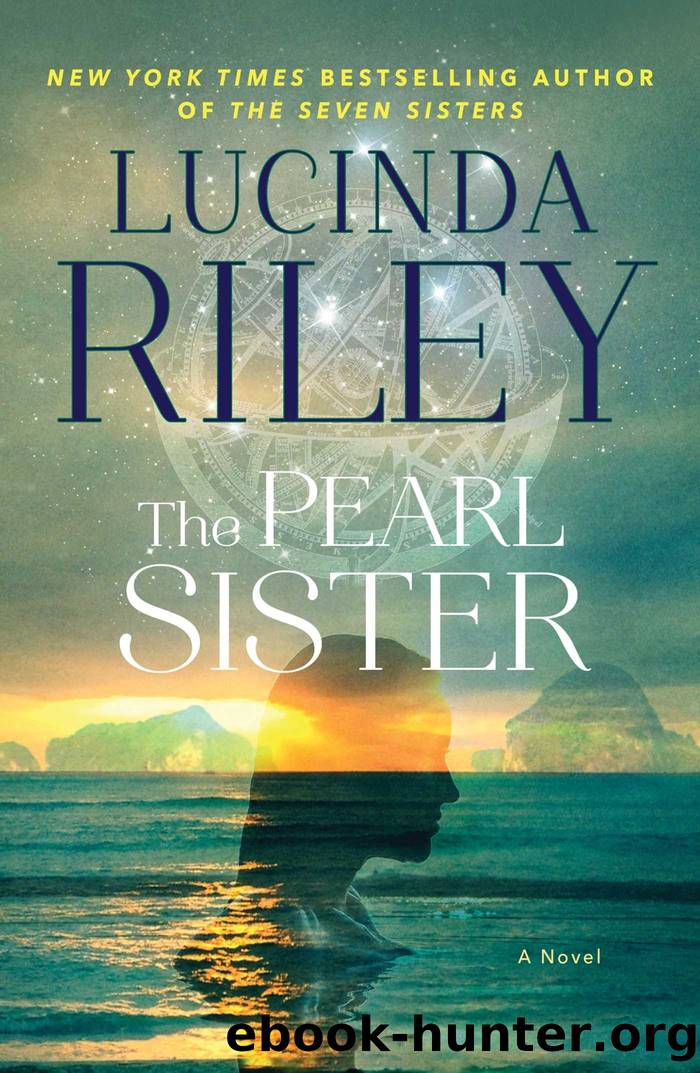 Author:Lucinda Riley [Riley, Lucinda]
Language: eng
Format: epub
Tags: Sagas, General, Romance, Historical, Fiction
ISBN: 9781501180033
Google: DBQCygEACAAJ
Amazon: 1501180037
Barnesnoble: 1501180037
Publisher: Atria Books
Published: 2019-01-01T14:06:46.752767+00:00



There was a photograph of Ace – or at least the back of his head and shoulders – entering court and surrounded by an angry crowd. I could read the 'full story here', so I took the newspaper up to my room and tried to decipher the words.
Anand Changrok appeared at Woolwich Crown Court today, charged with fraud. Looking thin and haggard, Mr Changrok pleaded guilty to all charges. Bail was not granted by the judge and Mr Changrok is being remanded in custody until his trial, expected to take place in May. Outside the court, hundreds of Berners Bank customers threw eggs at him, waving banners demanding for their losses to be compensated.
The Chief Executive of Berners, Mr David Rutter, has sought to allay their fears.
'We are aware of the sad and difficult situation our customers find themselves in. We continue to do everything in our power to compensate those affected.'
Asked how Mr Changrok could cover up the losses for so long and about his subsequent plea of guilty today, Mr Rutter declined to comment.
I climbed into bed and eventually fell into a troubled sleep, picturing Ace curled up on a thin prison-issue mattress.
* * *
I woke with a jolt to the sound of the telephone ringing, and answered it blearily.
''Lo?'
'Cee!'
'Chrissie?'
'Yeah, I'm here! Come on, sleepyhead, it's half three in the afternoon already! I'll be up in a sec.'
There was a click as she hung up and I rolled out of bed to get dressed. A few minutes later, I heard her put the key in the lock, and the door opened.
'Hi, darl'. Good ta see you.' Chrissie greeted me with a bright smile and dropped her rucksack on the other twin bed.
'You're cool bunking in with me, right? Keith said there weren't any other rooms available.'
'No problem, I've shared a room with my sister my whole life.'
'Lucky you. I had to share with my two brothers.' Chrissie laughed then wrinkled her nose. 'It always stank of "boy", y'know?'
'I have five sisters, remember? Our corridor stank of perfume.'
'That's almost as bad,' she said with a grin. 'Here, I brought some snacks as well.'
She handed me a plastic box and I opened it to find square-shaped chocolate-covered cakes doused in coconut sprinkles. They smelt heavenly.
'Go on,' she urged. 'They're lamingtons, I made them myself. Have one for brekky, then we can go out and explore.'
With my mouth full of delicious cake, which tasted like a Victoria sponge with bells on, we went outside, where the late afternoon sun was overpowering, beating fire down onto the top of my head. From the map, it looked as if Alice Springs was easy to navigate, being so small. We walked down Todd Street, lined with one-storey art galleries, nail salons and cafés with chairs set out under the palm trees. We stopped for a drink and a bite to eat at one of them, and I noticed a huge dot painting hanging in the window of the gallery opposite.
'Wow, look, Chrissie! It's the Seven Sisters!'
'They're big around here,' she said with a grin.
Download


Copyright Disclaimer:
This site does not store any files on its server. We only index and link to content provided by other sites. Please contact the content providers to delete copyright contents if any and email us, we'll remove relevant links or contents immediately.