Having the Billionaire's Baby by Tasha Blue
Author:Tasha Blue , Date: April 10, 2021 ,Views: 54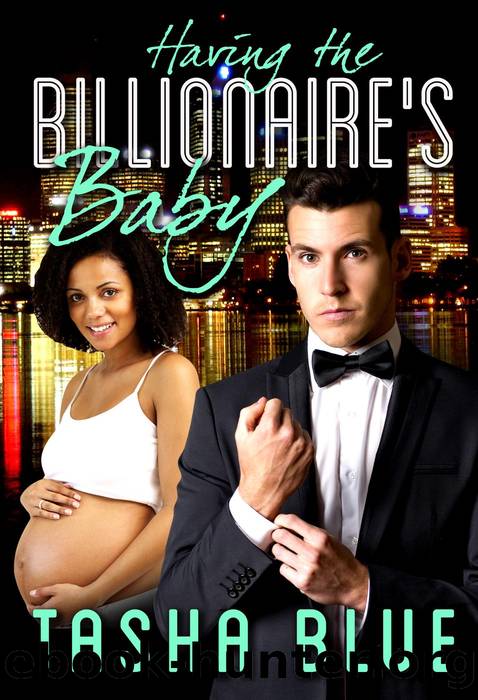 Author:Tasha Blue
Language: eng
Format: epub
Tags: bwwm, billionaire, pregnancy
Publisher: BWWM Romance
Published: 2016-04-01T00:00:00+00:00



Chapter6
Deonna took a pregnancy test two weeks after her cycle went off. The test came back positive. She was so excited about this that she didn't think about it being a false positive. She thought of all the symptoms that women have when pregnant. She called Kathy first. She needed a clear and level-headed person to help ground her.
"Kathy Parker, how may I help you?" Kathy said when she answered the phone.
"Kathy, its Dee, I'm pregnant. I just took a test and it says that I'm pregnant. Oh my god, what am I supposed to do? Is it possible for me to get pregnant this quickly? What am I going to do if I'm not really pregnant and this is a false positive? Kathy are you still there I'm so sorry I know I'm rambling and you can't get a word in but I just needed to tell someone what's going on and what I'm thinking before what I'm thinking doesn't matter," Deonna said without taking a breath.
"First breathe, then listen. You should make an appointment with your ob-gyn and get her to give you another test. This way you can know for sure if you are or aren't. You should wait to tell Warren and Jackie just in case this is a false positive. So with that said, I'm going to squeal and jump around because if you are pregnant you can't do that anymore." Kathy said as she jumped up and down. "Let's celebrate this momentous occasion by going out and having a good time. So throw on your best dress, and wait by your front door, because I will be picking you up and taking you to the restaurant of your dreams. Then to the land of cheese and cake. We are women on a mission."
Deonna laughed as she said her goodbyes to Kathy and hung up. This was going to be the most fun they would have for a while. She smiled throughout her shower and while she dressed. When Deonna finished making herself beautiful, she looked at her bed and realized that while she loved Kathy, she wished Warren was the one taking her out tonight. Her smile wavered for just a moment and then she heard the doorbell ring. She pasted on her brightest smile and answered it.
To her surprise, Warren was on the other side of the door. Warren looked her up and down checking out her body in the tight fitting little black dress she wore. He shook his head and reached for her.
"Where are you going in that dress without me?" Warren asked with a chuckle.
"I'm going out to dinner with Kathy and then to the Cheesecake Factory. It's where we first met in high school. I was working there and Kathy came in for a piece of her favorite cheesecake. It was love at first order - after that we were inseparable. We became friends mostly because I got to bring home free cheesecake but also because we were kindred spirits or at least where cheesecake is concerned," Deonna said as Warren kissed her.
Download


Copyright Disclaimer:
This site does not store any files on its server. We only index and link to content provided by other sites. Please contact the content providers to delete copyright contents if any and email us, we'll remove relevant links or contents immediately.