Adaptive Markets by Andrew W. Lo
Author:Andrew W. Lo , Date: June 9, 2020 ,Views: 562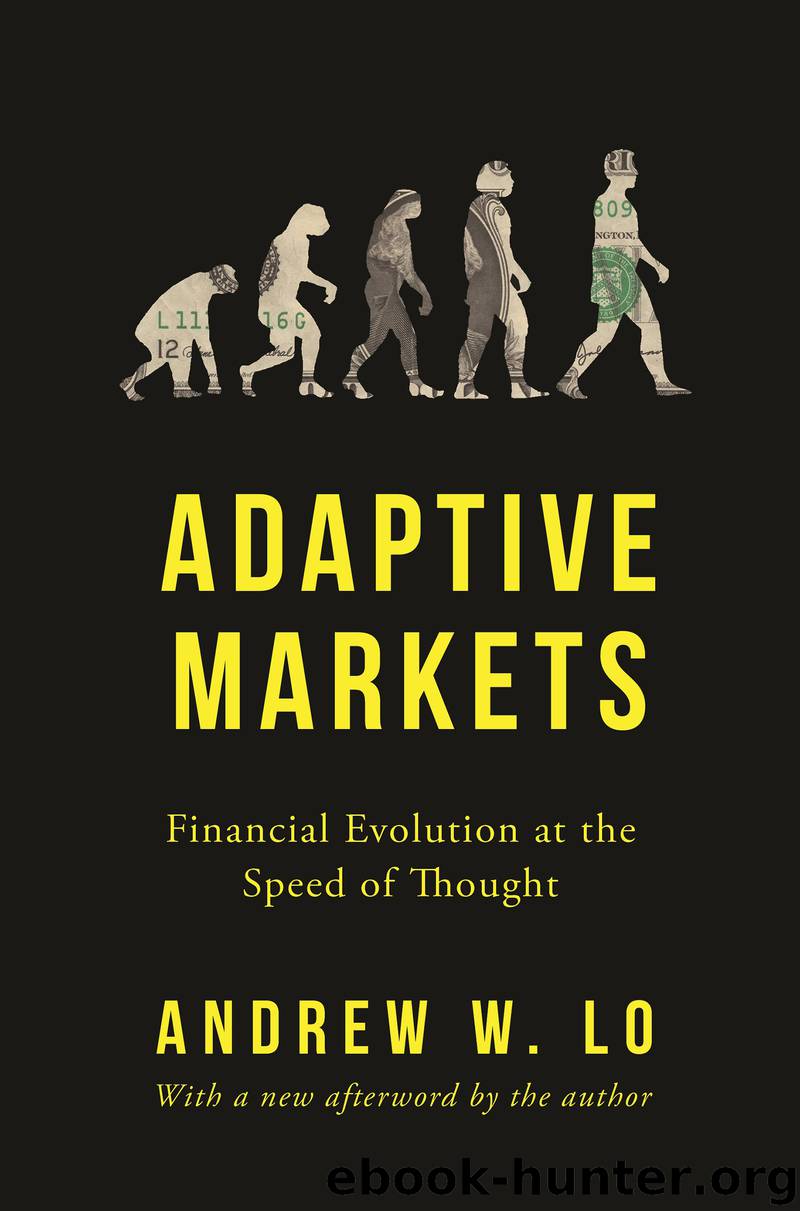 Author:Andrew W. Lo
Language: eng
Format: epub
Publisher: Princeton University Press



CELL PHONES AND KERALA FISHERMEN
The challenges of high-frequency traders are symptoms of the fact that technology has always played a critical role in the evolution of markets. A beautiful low-tech illustration of this dynamic can be found among the fishermen of Kerala, a region that lies on the southwestern coast of India where fishing is a major industry. Small fishing boats go out to sea for the day and bring back their catch to sell at one of the many small local beach markets that dot the coast of northern Kerala. The lack of refrigeration on these boats and at the beach markets means that any part of a fisherman's catch that isn't sold that day rapidly becomes worthless.
In 1997, immediately before cell phone coverage was introduced to the coast, Harvard economist Robert Jensen surveyed the price of sardines at these beach markets.37 Before this purely technological innovation, some fishing boats would make windfall profits at some beach markets, while other fishing boats had to dump their haul overboard, since they literally couldn't give their fish away, even though many buyers would have paid a high price for their catch at another market not ten miles away. The overall market for fish in Kerala was clearly inefficient.
After cell phone coverage was extended to Kerala, however, the fish markets quickly changed. The fishermen could make calls twenty to twenty-five kilometers out to sea, since the towers were placed near the coast. The price of a cell phone was expensive relative to a fisherman's income, but not prohibitively so. As a result, Keralan fishermen could call ahead to local beach markets to see what the demand was like, and then direct their boats to the market with the highest price, the one which has, according to standard economics, the greatest demand and/or the lowest supply. The local price of sardines quickly stabilized, the volatility in the beach markets dropped, and waste fell nearly to zero (see figure 7.1). On average, fishermen's profits rose by 8 percent, while prices to the local Keralan consumer dropped by 4 percent. The market became significantly more efficient due to a simple technological change in the environment. This change occurred very quickly, between 1997 and 2001, and as Jensen was careful to point out, it benefited more than just the fishermen with cell phones. Fishermen without cell phones also benefited from the more efficient market, their profits rising by 4 percent. With the additional profits caused by the more efficient market, a Keralan fisherman could purchase a cell phone in three months.
Download


Copyright Disclaimer:
This site does not store any files on its server. We only index and link to content provided by other sites. Please contact the content providers to delete copyright contents if any and email us, we'll remove relevant links or contents immediately.