A Fork in the Road: Choose Poverty or Prosperity by Ligard Vidar
Author:Ligard, Vidar [Ligard, Vidar] , Date: July 7, 2020 ,Views: 269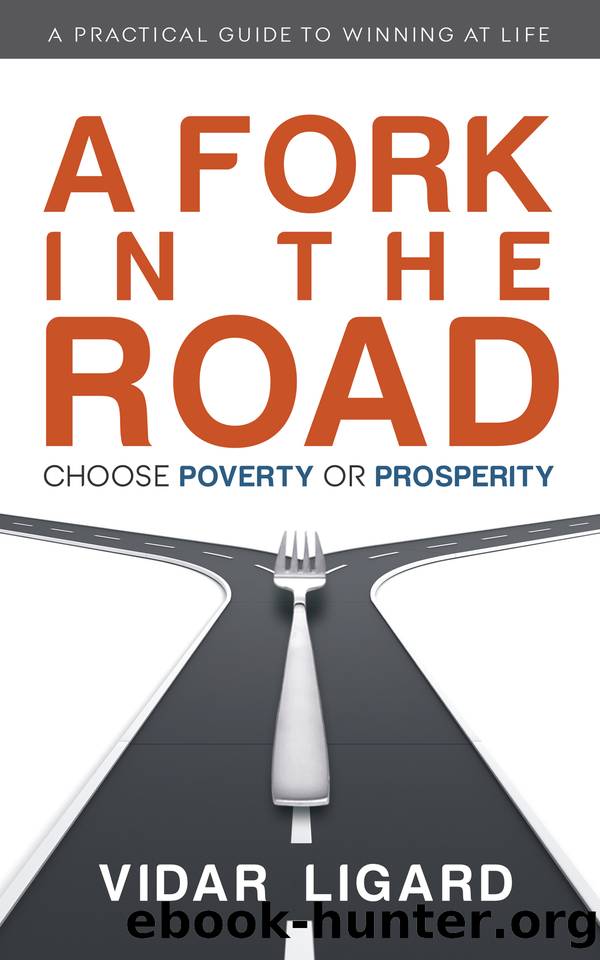 Author:Ligard, Vidar [Ligard, Vidar]
Language: eng
Format: epub
Publisher: Safari Mission
Published: 2020-06-30T16:00:00+00:00



Practice Dreaming
Let's take some time to put into practice what you just learned. This book will only help if you actually do what you're reading, so take 15 minutes to dream right now. Grab a blank sheet of paper. If you don't have one, use the inside cover of this book. As you dream, make your list as specific as you can. Once you are done, carefully select the top three to five items on your list. You need to decide what items on your dream list are the highest priority to you. When you have selected your most important, reflect on this question, "What have I done in the last seven days with the items I have decided are most important?"
There's a story about a conversation Warren Buffett, who has a net worth north of $80 billion, had with his pilot. Buffett asked him to list his top 25 career goals. Once his list was complete, he asked the pilot to circle his five most important goals. After lots of thought, he settled on his top five and vowed to work on them right away. The billionaire then asked what his plan was for the other 20. The pilot responded by saying he would work on them as well, but not as hard since they weren't as urgent. And that's when the teaching moment happened.
Buffett told him, "Everything you didn't circle just became your 'avoid-at-all-cost list.' No matter what, these things get no attention from you until you've succeeded with your top five."8
A Vision and Drive
If you go look at your dreams, it should be a longer list of things you could do. But when you are asked to circle only the top three to five dreams, you need to ask yourself the following questions: "Which of these goals can I not live life without?" and "What items here are so important that if they are not part of my life, then I will never be satisfied?" In other words, vision is what you must do, not just what you could do.9
Apart from vision, you must have the drive to see it come to pass. Without that drive, you won't have the energy to accomplish something big. Your drive is found in those things that you won't be satisfied without. Successful people don't just do what makes them money. They find what they are passionate about and then figure out how to use their passion to help and benefit other people. When you find other people's problems that you are passionate about solving, they will be happy to pay you, and making money will come as a natural byproduct.
A Long-Term View
Working on goals is long term. If your goal can be accomplished in five minutes or two days, you have a goal that anybody can reach, and it will never separate you from average people. A Rolex watch isn't made overnight. It contains high-value metals that went through a long process from raw rock in a mine to a highly refined metal.
Download


Copyright Disclaimer:
This site does not store any files on its server. We only index and link to content provided by other sites. Please contact the content providers to delete copyright contents if any and email us, we'll remove relevant links or contents immediately.