The 5 Love Languages: The Secret to Love That Lasts by Gary Chapman
Author:Gary Chapman , Date: March 25, 2014 ,Views: 6609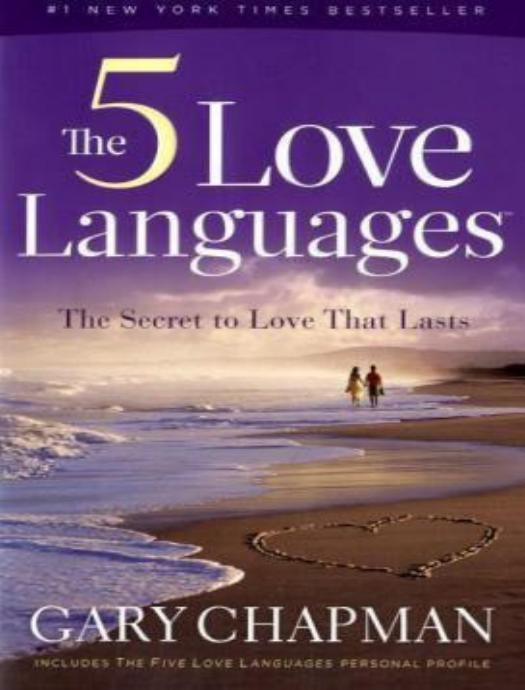 Author:Gary Chapman
Language: eng
Format: mobi, epub
Tags: Love & Romance, Love, Family, Interpersonal Communication, Religion - Christian Life, Marriage & relationships, General, Christian Life - Inspirational - Protestant Self Help, Religion, Christian Life - Love & Marriage, Marriage, Communication in marriage, Christian Life, Religion - Relationships, Love & Marriage, Family & Relationships
ISBN: 9780802473158
Publisher: Moody Publishers
Published: 2010-09-15T07:00:00+00:00



Requests give direction to love, but demands stop the flow of love.
"So, can you understand," I continued, "how she could feel unloved when you stopped helping her with things?" His head was bobbing up and down. I continued. "It was a normal thing for you to follow the model of your mother and father in marriage. Almost all of us tend to do that, but your behavior toward Mary was a radical change from your courtship. The one thing that had assured her of your love disappeared."
Then I turned to Mary and asked, "What did you hear Mark say when I asked, 'Why did you do all of those things to help Mary when you were dating?'"
"He said that it came naturally to him," she replied.
"That's right," I said, "and he also said that is what he would want someone to do for him if she loved him. He was doing those things for you and with you because in his mind that's the way anyone shows love. Once you were married and living in your own house, he had expectations of what you would do if you loved him. You would keep the house clean, you would cook, and so on. In brief, you would do things for him to express your love. When he did not see you doing those things, do you understand why he would feel unloved?" Mary's head was also bobbing now. I continued, "My guess is that the reason you are both so unhappy in your marriage is that neither of you is showing your love by doing things for each other."
Mary said, "I think you are right, and the reason I stopped doing things for him is because I resented his demanding spirit. It was as if he were trying to make me be like his mother."
"You are right," I said, "and no one likes to be forced to do anything. In fact, love is always freely given. Love cannot be demanded. We can request things of each other, but we must never demand anything. Requests give direction to love, but demands stop the flow of love."
Mark broke in and said, "She's right, Dr. Chapman. I was demanding and critical of her because I was disappointed in her as a wife. I know I said some cruel things, and I understand how she could be upset with me."
"I think things can be turned around rather easily at this juncture," I said. I pulled two note cards out of my pocket. "Let's try something. I want each of you to sit on the steps of the church and make a request list. Mark, I want you to list three or four things that if Mary chose to do them would make you feel loved when you walk into the house in the afternoon. If making the bed is important to you, then put it down. Mary, I want you to make a list of three or four things that you would really like to
Download


Copyright Disclaimer:
This site does not store any files on its server. We only index and link to content provided by other sites. Please contact the content providers to delete copyright contents if any and email us, we'll remove relevant links or contents immediately.