You Are What You Risk by Michele Wucker
Author:Michele Wucker , Date: April 8, 2021 ,Views: 74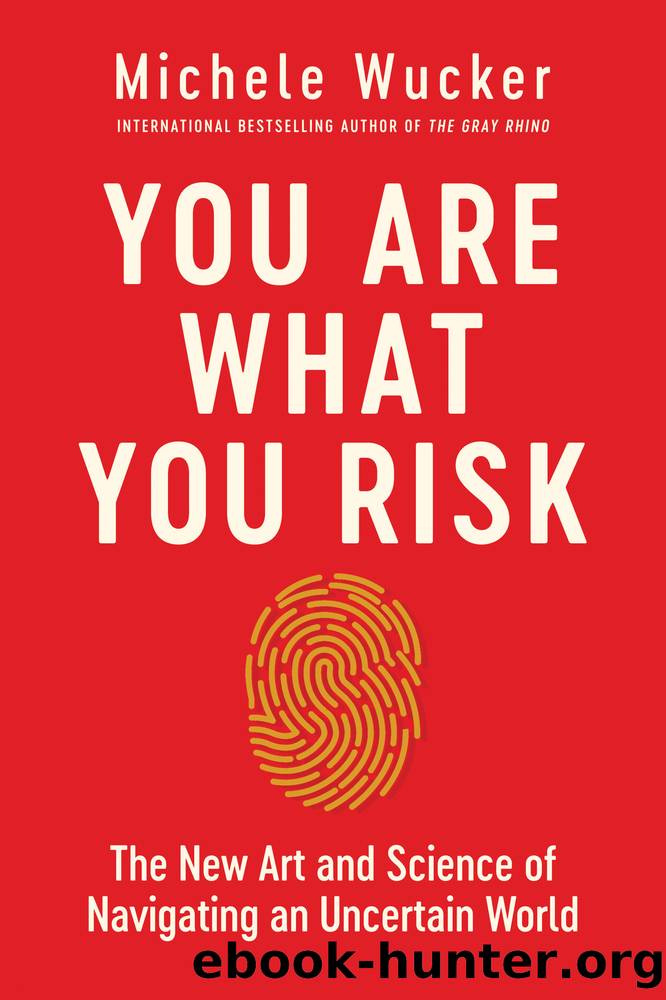 Author:Michele Wucker
Language: eng
Format: epub
Publisher: Pegasus Books
Published: 2021-04-06T00:00:00+00:00



THE REAL HEROES
Matthew Tweardy-Torres had been an emergency room nurse for nearly seven years and was working at New York Presbyterian Hospital when COVID-19 struck. He went on vacation in Spain as planned in late February 2020, when people around the world, even most in the medical profession, were nowhere near being aware of how serious a threat the novel coronavirus was. In early March, he developed a slight cough and brief gastro-intestinal symptoms; "nothing sinister" that suggested it might be more serious. (He briefly lost his sense of smell, but this was before that was widely known to be a symptom.) He stopped working and set out to get a test, which at the time was hard to come by. Several days later, the result confirmed his fears. He was mortified to learn he'd been working while sick, even though he'd worn a mask. It took seven weeks before he tested negative and could go back to work in late April. Though public anxiety was higher and lockdowns were in place by then, he still felt confident. Part of that was his innate personality; he rarely got sick, was a runner and an equestrian, and had a generally positive outlook on life. "We still thought if you're young and healthy and have no underlying conditions you are going to be fine, which is, you know, as we learned really not true," he told me. The death of Nick Cordero, the Broadway actor who was about the same age and in good health before the virus struck, hit Tweardy-Torres hard. He also assumed he had antibodies that would protect him, though the science around that became more and more confusing and uncertain as time went by.
When he got back to work, at least half of Tweardy-Torres's patients tested positive for the virus. The strain of treating—and losing—so many people was taking its toll on people's frame of mind: "Everyone seemed like the wind had been knocked out of their sails for sure." Dr. Lorna Breen, an emergency room doctor who had been his boss and mentor for many years, contracted the virus, recovered, and then committed suicide because of the emotional exhaustion and her anguish over her weakened stamina to help her colleagues as she wanted to. When she died, in late April 2020, New York City had registered more than 300,000 cases and 22,000 deaths.
Health care professionals were still struggling to get the personal protective equipment they needed. Tweardy-Torres recalls everyone getting one mask a day before supplies eventually caught up. His coworkers each responded in their own ways to the risk to their own safety. Some people, especially emergency room workers, resigned themselves to it, accepting that there was only so much they could do. "A lot of science-trained people—in other words, a lot of people in healthcare—are good at recognizing this is totally out of my control so there's really no point in me obsessing over it or letting this dominate my mental health. Other people were really freaked out," he said.
Download


Copyright Disclaimer:
This site does not store any files on its server. We only index and link to content provided by other sites. Please contact the content providers to delete copyright contents if any and email us, we'll remove relevant links or contents immediately.