Worn in New York by Emily Spivack
Author:Emily Spivack , Date: November 9, 2017 ,Views: 1508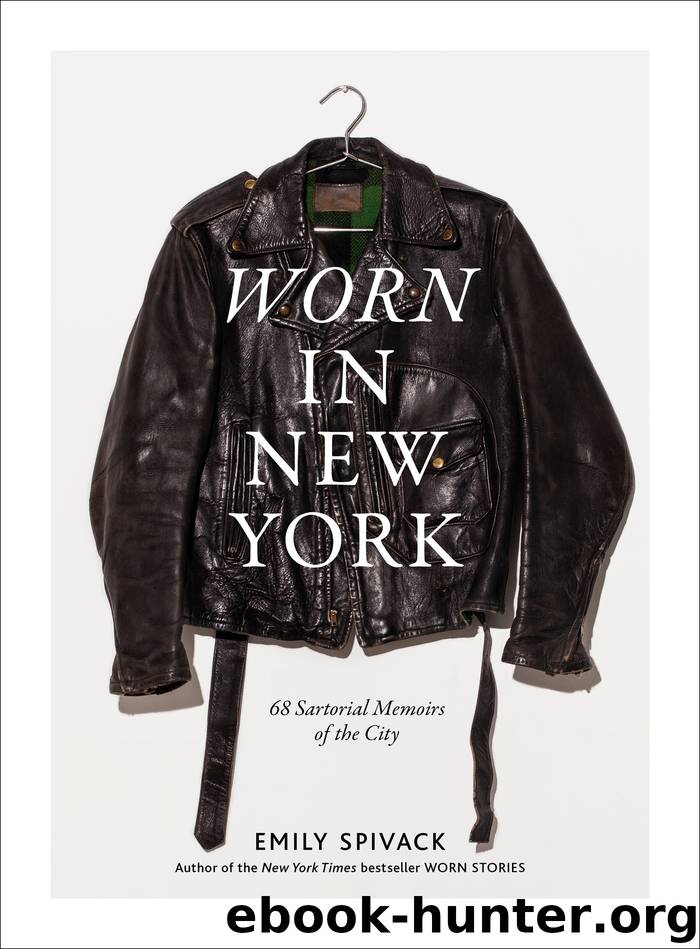 Author:Emily Spivack
Language: eng
Format: epub
Publisher: Abrams
Published: 2017-11-09T05:00:00+00:00



JANETTE BECKMAN
I was working as a photographer for the music magazine Melody Maker when, in 1982, I heard about this thing called "hip-hop." The first ever hip-hop tour was coming to London, and I put my hand up to photograph a story about these musicians. I went to the hotel where they were staying, just me and my camera, and I photographed the double-dutch dancers, b-boys, and graffiti artists. I was blown away by the styling, attitude, and poses. People in London didn't look like that. Later that night, I went to the concert with GrandMixer D.ST, Fab 5 Freddy, Futura, and Afrika Bambaataa. DJs, break-dancers, rappers, and artists all onstage together, crazy and colorful, especially coming after punk, which, by that time, had gotten a little dreary.
That same year, after the story ran in Melody Maker, I went to visit a friend in New York over Christmas. The hip-hop stuff I'd just seen in London was happening all around the city, kids with boom boxes on their shoulders or break-dancing outside subway entrances. In New York, it's cold, but the sun's shining and people are selling hoop earrings and knock-off Gucci bags on the street. It was so exotic coming from London, where it rains all the time. After that, I never left.
I hadn't been in New York too long when another British magazine I'd been working for, The Face, called. "There's this group, Run-D.M.C. . . . you've never heard of them, but let's find out about them." So they gave me a phone number. It turned out to be Jam Master Jay's mom. Jay told me to meet him by the Hollis train station. I went up there with my Hasselblad camera and photographed Run-D.M.C. hanging out with their friends on their street.
I started getting jobs with Def Jam. They had this really scruffy office not too far from my apartment. I remember walking in to show them my photos. Lyor Cohen was sitting at his desk with a cigar in his mouth and his feet up on the desk, shouting into the phone, something like, "$100,000! Run-D.M.C.!" I asked him to look at my portfolio. He told me, "Ah, yeah yeah yeah, OK. Do press pictures for LL Cool J."
Because I was British and a woman, everybody was super nice to me. They were curious about what I was doing in New York and why I was interested in them. When I'd photograph Salt-N-Pepa or Leaders of the New School, they'd ask me questions, I'd ask them questions, and we'd collaborate. In retrospect, it was a huge deal to be allowed into that world, to, say, photograph Afrika Bambaataa in the Bronx. I think it really helped to be a white woman from another country. If I'd been a white American guy, I wouldn't have been able to get the pictures I got. I was like a stranger in a strange land.
At the time, I was living on Franklin Street in Tribeca, and there was nothing down there.
Download


Copyright Disclaimer:
This site does not store any files on its server. We only index and link to content provided by other sites. Please contact the content providers to delete copyright contents if any and email us, we'll remove relevant links or contents immediately.