Titanic: Building the World's Most Famous Ship by Anton Gill
Author:Anton Gill , Date: September 16, 2020 ,Views: 27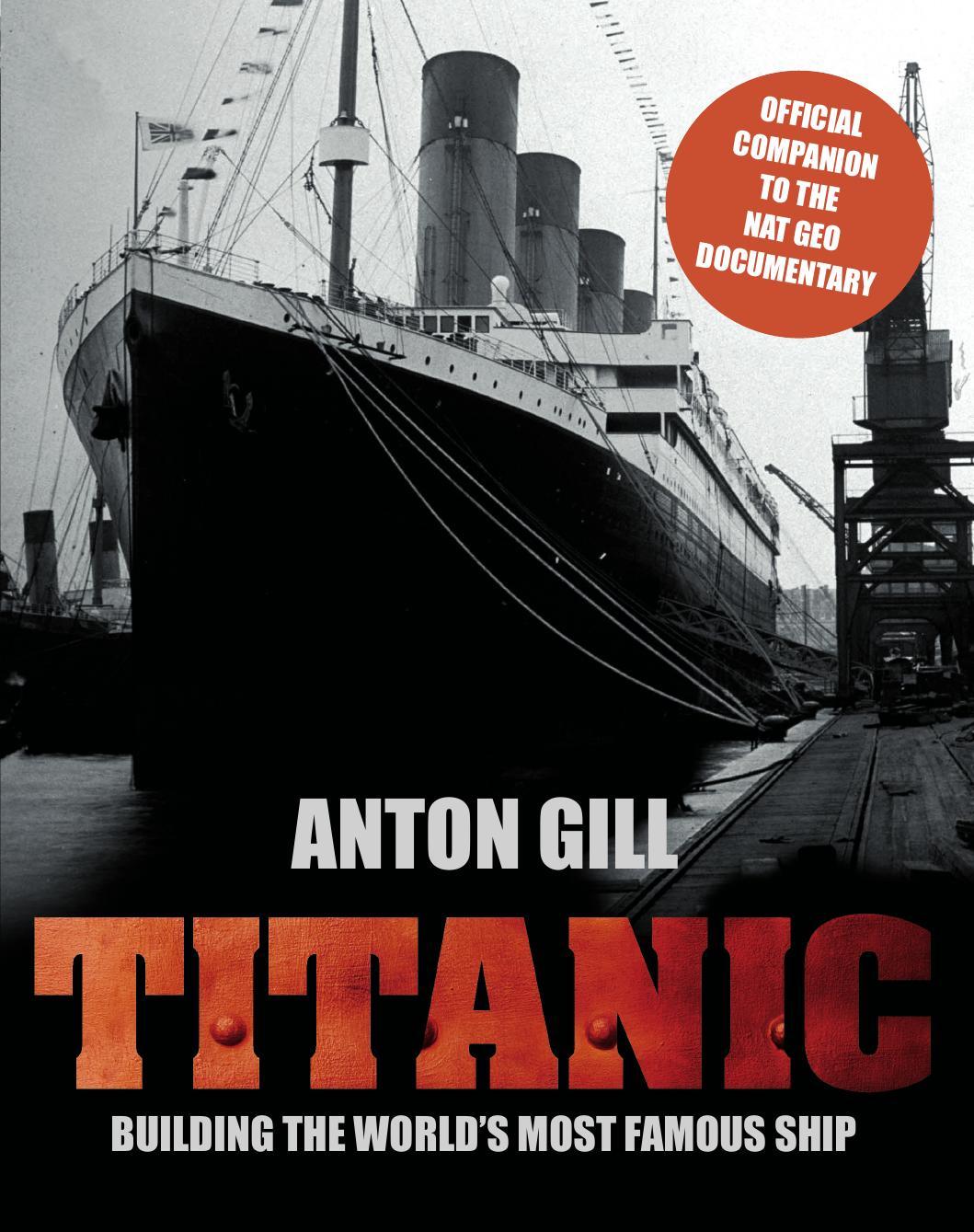 Author:Anton Gill
Language: eng
Format: mobi
ISBN: 9780762778294
Publisher: Lyons Press
Published: 0101-01-01T00:00:00+00:00



PART 2: LAUNCH TO MAIDEN VOYAGE
May 31, 1911–Apr il 10, 1912
April 11, 1912. Mail is being loaded from the American Mail Special Train onto the tender Flying Fish at Queenstown. The tender would then transfer the mail to Titanic.
Titanic
wasn't just a passenger liner—she was also a cargo boat.
CHAPTER SEVEN
SAILING IN THE MODERN AGE
Titanic wasn't just a passenger liner—she was also a cargo boat. Cargo brought in money just as effectively as people, and the White Star Line was as well aware of this as any other shipping company, dealing as it did not only with the transatlantic route, but the routes to India and Australasia as well. The ship's title, RMS (Royal Mail Ship), is one indication of this. An important part of the cargo was mail, from and to the United States. In fact, mail, parcels and specie (bullion, coin and valuables) accounted for 26,800 cubic feet in the holds. Titanic not only shipped mail, but also sorted it en route, having an onboard post-room with its own postal workers—five clerks of the international Sea Post Office, three Americans and two Britons. These clerks were among the elite of their profession, as was reflected in their smart uniforms (they were sometimes mistaken for bandsmen) and high wages. They were capable of sorting 60,000 items a day. Hours were long, however—seven days a week from 6:00 a.m. to 7:00 p.m. Loyal to the last, and expected quite literally to guard the mail with their lives, they desperately and futilely tried to drag sacks of letters to safety as the water inexorably rose around them on April 14 to 15, 1912. The two Britons, John Smith and James Williamson, and the three Americans, John March, William Gwinn and Oscar Woody, all perished. A couple of days earlier, they had been celebrating Woody's forty-fourth birthday. But if their efforts seem vainglorious to us, it should not be forgotten that even the captain was under strict orders to place the safety of the mails second only to that of the passengers. Congress voted $2,000 each to the families of the three American postal clerks in compensation and in recognition of their heroism.
There was also the passengers' baggage to be stored: first-and second-class baggage alone took up 19,455 cubic feet of space. But there was plenty more to pack in, including bales of straw, furniture, linoleum, machinery, barrels of mercury, oak planking, melons and other foodstuffs, and even cars. Everything had to be kept dry, and of course foodstuffs and anything giving off an odor had to be kept separate from the rest of the cargo and from each other. To add to the complication, parts of the cargo had to be offloaded at destinations en route, and various replacement cargoes loaded on. Packing the holds was therefore an exact science.
Download


Copyright Disclaimer:
This site does not store any files on its server. We only index and link to content provided by other sites. Please contact the content providers to delete copyright contents if any and email us, we'll remove relevant links or contents immediately.