Three Cups of Tea by Greg Mortenson
Author:Greg Mortenson , Date: March 25, 2014 ,Views: 1000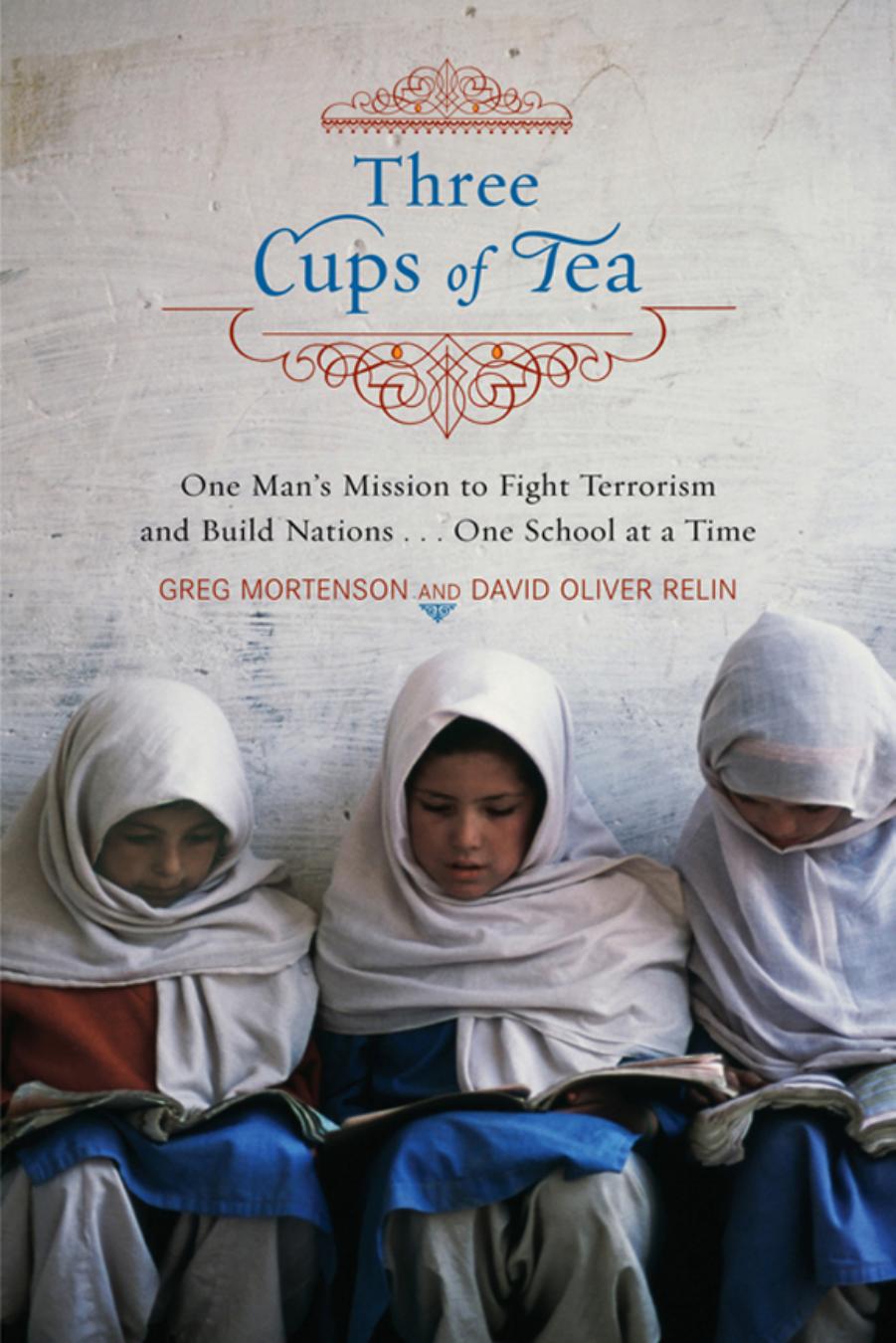 Author:Greg Mortenson
Language: eng
Format: mobi, epub
Tags: Action & Adventure
Publisher: Penguin Publishing
Published: 2007-02-01T08:00:00+00:00



CHAPTER 14
EQUILIBRIUM
The seeming opposition between life and death is now cut through. Do not thrash or lunge or flee. There is no longer a container or anything to be contained. All is resolved in dazzling measureless freedom.
—from the Warrior Song of King Gezar
The strange subcompact parked in Mortenson's Montana driveway displayed more mud than paint. The custom license plate said "baby catcher."
Mortenson walked into his snug home, amazed, as he was each time he entered it, that the quaint old house belonged to him. He put the grocery bags filled with things Tara had been craving—fresh fruit and half a dozen different pints of Häagen-Dazs—down on the kitchen table and went to look for his wife.
He found her in their small upstairs bedroom, in the company of a large woman. "Roberta's here, sweetie," Tara said from her prone position on the bed. Mortenson, in Bozeman only a week, had been in Pakistan for three months, and was still getting used to the sight of his small wife looking like an overripe fruit. Mortenson nodded at the midwife sitting on the end of her bed.
"Hi."
"Howdy," Roberta said, in her Montana twang, then turned to Tara. "I'll just fill him in on what we were dialoguing about. We were discussing where the birthing should take place, and Tara told me she'd like to bring your baby girl into the world right here, in bed. And I agreed. This room has a very peaceful energy."
"That's fine by me," Mortenson said, taking Tara's hand. And it was. As a former nurse he was happy to keep his wife away from hospitals. Roberta gave them a phone number and told them to call her log cabin in the mountains outside Bozeman any time, day or night, whenever the contractions began.
For the rest of the week, Mortenson hovered so protectively over Tara that she felt suffocated by his attention and sent him out walking so she could nap. After Waziristan, Bozeman's leafy fall perfection felt too good to be true. These long walks through the charming wooded streets around his home, past Montana State students throwing Frisbees to their dogs in well-tended parks, was the antidote he needed to eight days in an airless room.
After he'd been returned safely to his Peshawar hotel, pockets crammed full of nearly four hundred dollars in pink hundred-rupee notes donated by the Wazir, Mortenson had taken Tara's photo with him to a government telephone office and held it before him as he phoned his wife in the middle of Sunday night in America.
Tara was already awake.
"Hi, sweetie, I'm okay," he said through a crackling connection.
"Where were you, what happened?"
"I was detained."
"What do you mean detained? By the government?" He heard the tight fear in Tara's voice.
"It's hard to explain," he said, trying not to frighten his wife any further. "But I'm coming home. I'll see you in a few days." On the three long flights home, he repeatedly pulled Tara's picture out of his wallet, letting his eyes linger on it, taking long sips of medicine.
Download


Copyright Disclaimer:
This site does not store any files on its server. We only index and link to content provided by other sites. Please contact the content providers to delete copyright contents if any and email us, we'll remove relevant links or contents immediately.