The Unknown Cultural Revolution by Dongping Han
Author:Dongping Han , Date: July 12, 2020 ,Views: 184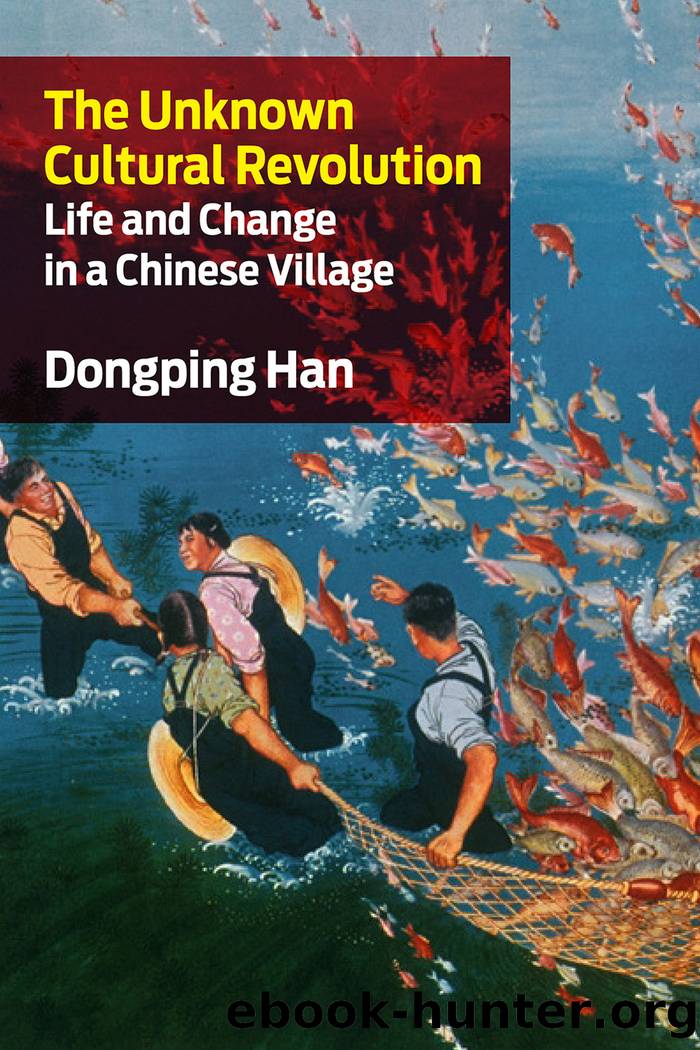 Author:Dongping Han
Language: eng
Format: epub
Publisher: Monthly Review Press
Published: 2008-07-14T16:00:00+00:00



NEW VILLAGE PRIMARY SCHOOLS
By the time Jimo Preliminary Education Reform Program was issued in April 1968, the pro-reform Red Guard rebels were already in charge of Jimo County.21 Immediately, many villages began to set up their own primary schools. Before the Cultural Revolution, South River, Guo Jiaxiang, Yaotou, three villages with a combined population of about 4,000, shared a junior primary school housed in an old temple, which had only offered classes up to the fourth grade. There were two classes in grades one, two and three, but only one class in grade four. Now each of these three villages decided to set up its own primary school and to create a joint middle school with four other villages.22
At the time, these villages were very poor, South River and Guo, Jiaxiang particularly so. Farmers in these two villages barely had enough to feed themselves. In fact, during the previous few years, some households in South River had needed government relief grain in order to tide them over during the difficult spring months.23 They did not have money, but they were not daunted. What these villages did have was an abundant labor force. In South River Village, the Revolutionary Committee, together with ordinary villagers, chose a piece of land inside the village, and made a building plan for the school. After the fall harvest of 1968, villagers began to cut stones in the village quarry and trees from the village forestry. They worked the whole winter, and by early spring 1969, they had gathered all the necessary building materials to begin to build their own primary school. Before spring planting time, South River village had finished the construction of its primary school with five big classrooms and one three-room office.24 By the winter of 1969, all the three villages had their own primary school. With glass windows and electric lights, these new village primary schools were better equipped than the previous government-run primary schools housed in the old temple.25
Teachers in these village schools were themselves villagers with a junior middle school education, and in some cases only a primary school education. Li Meihua, Zhou Chongqi, and Zhao Limei, who had only primary school education, were hired to teach at the South River Village Primary School. Guan Xufen and Zhou Lifen, graduates from middle school in 1968, were the two best-educated teachers in South River Village Primary School. None of the teachers in South River village primary school had any teachers' training except one who had taught in a government school and was hired to head the village school. By any standard, these teachers were very poorly trained. They provided students with basic literacy instruction and training in mathematics. There was also some singing and drawing, and not much else, in the first few years of the existence of the village school. Physical education was no more than relay running in the village street or tug of war. This was true in most other newly created village primary schools.26 Critics of Cultural Revolution educational reforms note the low standards of the village schools.
Download


Copyright Disclaimer:
This site does not store any files on its server. We only index and link to content provided by other sites. Please contact the content providers to delete copyright contents if any and email us, we'll remove relevant links or contents immediately.