The Sheikh's Bought Wife by Sharon Kendrick
Author:Sharon Kendrick , Date: May 21, 2017 ,Views: 1597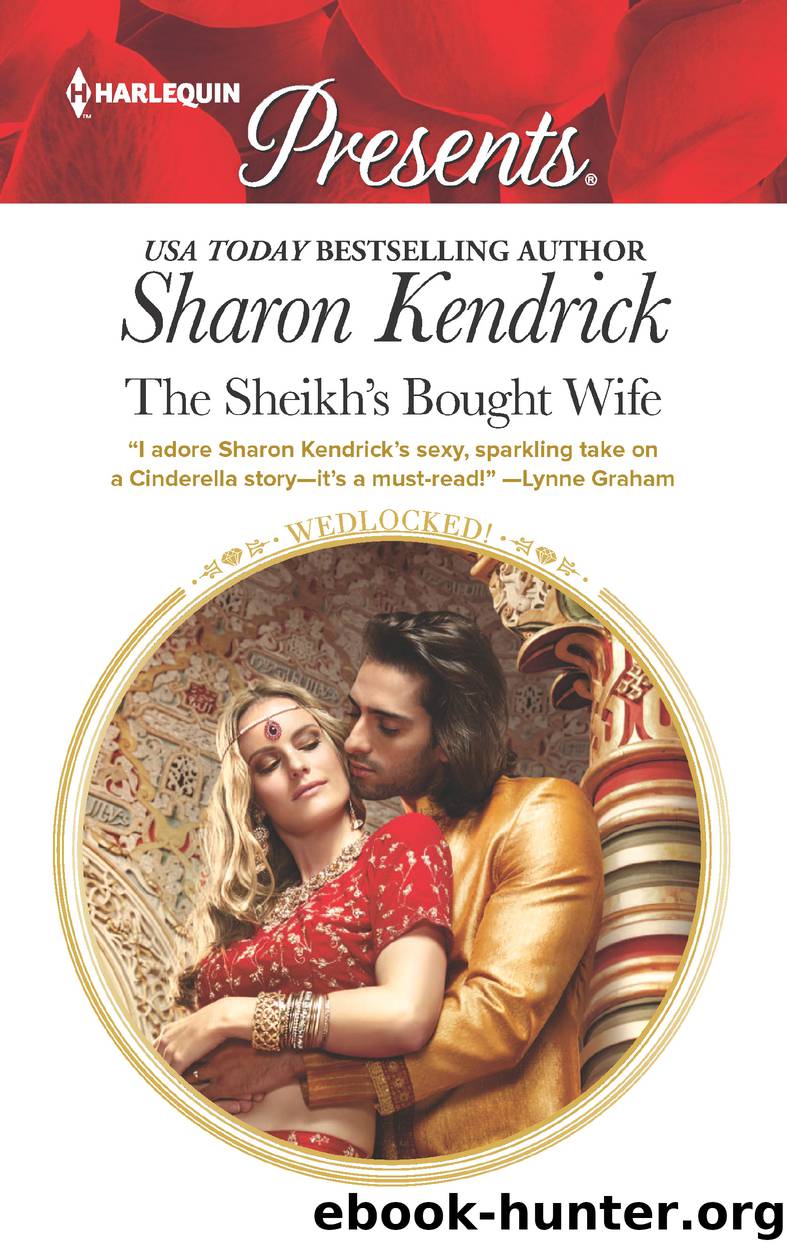 Author:Sharon Kendrick
Language: eng
Format: epub
Publisher: Harlequin
Published: 2017-05-20T16:00:00+00:00



CHAPTER SEVEN
WASHINGTON SEEMED SMALLER and more manageable than it looked in all the news broadcasts, though Jane suspected that she was seeing the city differently as the wife of one of the world's most powerful rulers. A red carpet awaited them when they touched down at Dulles International Airport and they were driven straight to the beautiful gilded building in Massachusetts Avenue, known as 'Embassy Row', which housed the Kafalahian Commission.
The welcome they were given was rapturous. All members of staff—both Kafalahian and local—had lined up to meet them and Jane wondered if she would ever get used to all this pomp and ceremony, before reminding herself that such fears were unnecessary. You won't need to get used to it. It'll be over before you know it, so better not get too comfortable in your new role.
At last they were taken to their suite. It was the first time they'd been alone all day and Jane kicked off her shoes and sank onto the huge bed, watching Zayed as he walked over to the desk. She wondered how the staff would react if they knew the truth about their marriage. If their welcome would have been quite so rapturous if they'd realised it was nothing but an empty farce—and that the sexy Sheikh of Kafalah would lie chastely by the side of his new bride that night and all the nights which followed.
But it was funny how even the strangest of situations became normal after a while. This was only their fourth day together as man and wife but already she was growing less self-conscious about being alone with Zayed. Adhering to an unspoken agreement not to test their resolve any more than was necessary, they went to bed at different times, and when she awoke in the morning he was always gone. At least he was able to lose himself in the hard exertion of a desert ride on one of his famous black stallions. Jane's diversions were more gentle in nature but they provided her with a welcome distraction.
In the few days before they'd left for Washington, she'd spent her days exploring the corridors of the rose-gold Kafalahian palace, putting in many hours in the library, before escaping into the beautiful gardens during the cooler, rose-scented evenings.
In many ways it should have been a dream come true—the culmination of all her academic endeavours—to be granted free access to a place she'd been learning about since she was eighteen. And yet it was strange how the human spirit could often defy expectation. How was it that the illuminated manuscripts, the exquisite statues and paintings were far less compelling than her thoughts about Zayed Al Zawba? She used to hate him, but somehow she couldn't seem to hate him any more. Perhaps it would have been easier if she did. But people were irrational and out of her initial animosity towards him had grown a complicated cocktail of feelings.
She found herself admiring his strong work ethic, his razor-sharp mind and obvious dedication to his people.
Download


Copyright Disclaimer:
This site does not store any files on its server. We only index and link to content provided by other sites. Please contact the content providers to delete copyright contents if any and email us, we'll remove relevant links or contents immediately.