The Secrets of Successful Financial Planning by Dan Gallagher
Author:Dan Gallagher , Date: October 5, 2018 ,Views: 584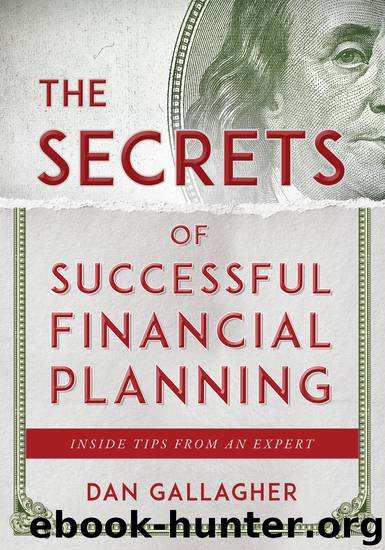 Author:Dan Gallagher
Language: eng
Format: epub
Publisher: Skyhorse Publishing
Published: 2018-09-10T16:00:00+00:00



Real Estate
A similar folly can be seen with the way some people view real estate, which has many investment subcategories. Studies have shown that while residential realty values are immediately sensitive to interest rates and to recessions and booms, commercial real estate is less sensitive because of long-term leases. Experts agree, though, because of statistical studies, that real estate should be in nearly everyone's portfolio because value changes are not perfectly in sync with either growth stocks or several bond categories. It helps with diversification and will be recommended by the models I urge you to use. Fortunately for small but growing investors, real estate can be purchased in the form of mutual funds, albeit less liquid funds than stock or bond funds. Many people manage their own real estate physically. Managing one's own real estate is extremely demanding and has risks, from potentially violent tenants to zoning changes.
In 1986, I purchased a house in Williamsburg, Virginia. Since it is a college town, I rented rooms to students. I was my own handyman, though I hired specialists for complex issues of water control and carpentry. When I married in April 1988, I still had renters through mid-May, so my wife and I had to incentivize her roommate to leave before her lease was up, move to her apartment, then move back to our house. This inconvenience was not the half of it. Laura and I took on a basement renter after a brief interval. Then, mid-lease, we decided to buy a nicer house. We gave a month's notice to our renter, but she turned around and sued me for allegedly forcing her to move, even though we did not make that purchase and were happy to let our renter continue her lease. We ended up paying moving expenses and half a year's (more expensive) rent for our former renter.
Download


Copyright Disclaimer:
This site does not store any files on its server. We only index and link to content provided by other sites. Please contact the content providers to delete copyright contents if any and email us, we'll remove relevant links or contents immediately.