The Queen's Fool (Boleyn) by Philippa Gregory
Author:Philippa Gregory [Gregory, Philippa] , Date: June 11, 2021 ,Views: 34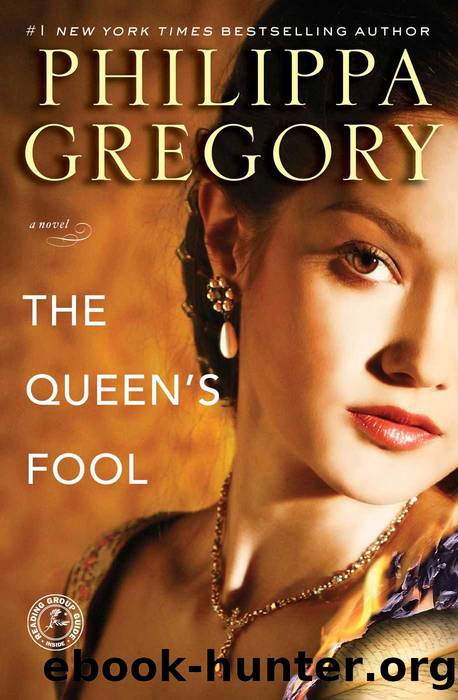 Author:Philippa Gregory [Gregory, Philippa]
Language: eng
Format: mobi
Publisher: Simon & Schuster, Inc.
Published: 2004-02-02T16:00:00+00:00



In the evening, before dinner, I was summoned to the queen's rooms and found her in conference with the king and with the new arrival and greatest favorite: the archbishop and papal legate, Cardinal Reginald Pole. I was in the presence chamber before I saw him, for if I had known he was there I would never have crossed the threshold. I was immediately, instinctively afraid of him. He had sharp piercing eyes, which would look unflinchingly at sinners and saints alike. He had spent a lifetime in exile for his beliefs and he had no doubt that everyone's convictions could and should be tested by fire as his had been. I thought that if he saw me, even for one second, he would smell me out and know me for a Marrano—a converted Jew—and that in this new England of Catholic conviction that he and the king and the queen were making, they would exile me back to my death in Spain at the very least, and execute me in England if they could.
He glanced up as I came into the room and his gaze flicked indifferently over me, but the queen rose from the table and held out her hands in greeting. I ran to her and dropped to my knee at her feet.
"Your Grace!"
"My little fool," she said tenderly.
I looked up at her and saw at once the changes in her appearance made by her pregnancy. Her color was good, she was rosy-cheeked, her face plumper and rounder, her eyes brighter from good health. Her belly was a proud curve only partly concealed by the loosened panel of her stomacher and the wider cut of her gown and I thought how proudly she must be letting out the lacing every day to accommodate the growing child. Her breasts were fuller too, her whole face and body proclaimed her happiness and her fertility.
With her hand resting on my head in blessing she turned to the two other men. "This is my dear little fool Hannah, who has been with me since the death of my brother. She has come a long way with me to share my joy now. She is a faithful loving girl and I use her as my little emissary with Elizabeth, who trusts her too." She turned to me. "She is here?"
"Just arrived," I said.
She tapped my shoulder to bid me rise and I warily got to my feet and looked at the two men.
The king was not glowing like his wife, he looked drawn and tired as if the days of winding his ways through English politics and the long English winter were a strain on a man who was used to the total power and sunny weather of the Alhambra.
The cardinal had the narrow beautiful face of the true ascetic. His gaze, sharp as a knife, went to my eyes, my mouth, and then my pageboy livery. I thought he saw at once, in that one survey, my apostasy, my desires, and my body, growing into womanhood despite my own denial and my borrowed clothes.
Download


Copyright Disclaimer:
This site does not store any files on its server. We only index and link to content provided by other sites. Please contact the content providers to delete copyright contents if any and email us, we'll remove relevant links or contents immediately.