The Club by A.L. Brooks
Author:A.L. Brooks [Brooks, A.L.] , Date: December 30, 2017 ,Views: 1934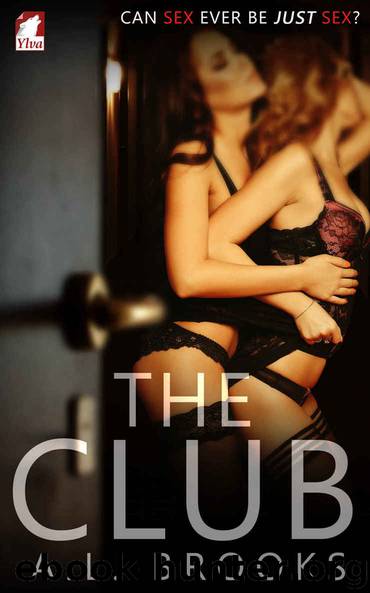 Author:A.L. Brooks [Brooks, A.L.]
Language: eng
Format: epub
Tags: lesbian fiction
Publisher: Ylva Publishing
Published: 2016-07-19T22:00:00+00:00



CHAPTER 8
Manchester, 2003
Mandy gazed across the room from the mezzanine level. It was packed tonight, and she allowed herself a small, proud smile. They'd been open less than a year, but they were already the most popular club in Manchester. This was her third job in this city as a club manager, and this was the big one. She planned to do this one for about two years total, assuming they could keep this level of success going, and then she wanted to open her own club.
Working for Robbie Chapman was all right—mostly. He paid well and let her have almost full rein, but he was still the owner. He could change tack at any time, get rid her of her at any moment. He'd done that to other managers in his chain of clubs. Besides, she really wanted to run a gay club, and Robbie wouldn't touch fag clubs, as he called them, with a barge pole.
Having been on the Manchester scene for a few years now, she'd watched it develop, noting what worked well and what didn't. She'd listened in on conversations in bars and cafes to get a feel for what the gay men and women in this city wanted from their nightlife. She'd never be able to run anything this big for gays, but she was okay with that. It was all about the quality, not the size. She wanted top decor, furnishings, and facilities. She wanted top DJs and acts. She wanted a bit of gay class.
Then, of course, there was the other kind of club she wanted to run. But it would probably take a bit more time and thought to bring that one to life.
She glanced across to the main bar, seeking out Rebecca, the bar manager. She couldn't help but stare at her, safe in the knowledge that Rebecca was unawares. God, she looked fucking gorgeous tonight—tight leather trousers, with a white shirt over a black vest top. Her hair was pinned up on one side, leaving a cascade of soft brown curls to waterfall down her left shoulder. Oh, how she longed to bury her face in that neck and her hands in that hair.
She shook herself and tore her gaze away. Stupid. Rebecca was off limits. She was very happily straight, engaged, and she was Mandy's best friend. Leave it.
But God, it was so hard not to fantasize, and Mandy wondered for the umpteenth time how she'd ended up in this predicament. She, of the no-strings, nothing's-going-to-tie-me-down lifelong attitude was madly, crazily, heartbreakingly in love for the first time in her life, at the age of forty-two and with a woman she couldn't have. Life was fucking cruel sometimes.
They'd met eighteen months ago at the previous club Mandy had managed for Robbie. Smaller than this one, but he'd wanted to test her before letting her run one of his jewels, as he called them. Rebecca had been bar manager there too, and they'd quickly become friends, sharing the same sick sense of humour and love of fashion.
Download


Copyright Disclaimer:
This site does not store any files on its server. We only index and link to content provided by other sites. Please contact the content providers to delete copyright contents if any and email us, we'll remove relevant links or contents immediately.