The Audition by Maddie Ziegler
Author:Maddie Ziegler , Date: November 23, 2017 ,Views: 1580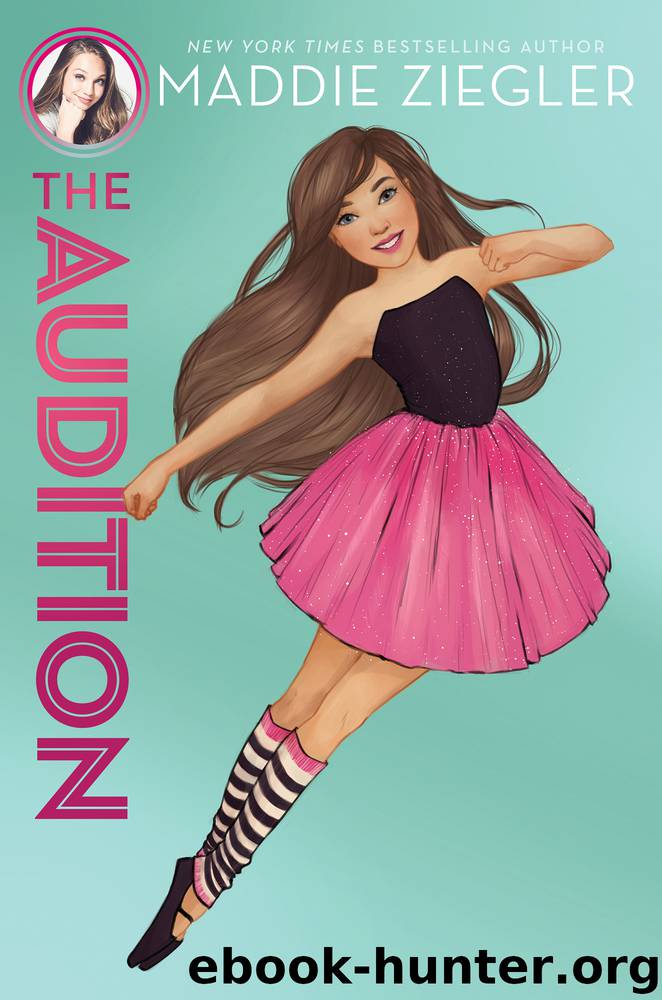 Author:Maddie Ziegler
Language: eng
Format: epub
Publisher: Aladdin



CHAPTER
14
It wasn't that bad," my mother told me as she rewrapped the bandage Vanessa had given me to wrap around my banged-up knee.
"Physically," I muttered. Fortunately, I'd just scraped up my knee. What was more injured was my pride. I leaned back on my bed against my fluffy pillow and groaned.
"Oh, it was bad," Hailey said. "You should have seen it; you were like . . ."
Hailey dramatically pretended to fall, her mouth open in horror and her hands pinwheeling wildly in the air. She staggered backward, slid down the bed, and then landed facedown on the carpet.
"It was not that bad, Hailey," my mother repeated. "Minor."
I couldn't even look at Vanessa when she'd come running over. I felt like I'd let her down. And Trina wasn't speaking to me. Lily had been really nice and kept smiling at me at least. The rest of the team had finished the dance—the show must go on!
The doctor from the medical office float checked me out and told me to stay off it for a night because it would bruise. But I'd be fine.
Besides being totally humiliated. What if someone had filmed it and posted it online? My parents had brought me right home, and I'd changed into a cami and shorts and pulled out my fuzzy penguin socks. My mom was taking care of my injury, and my dad offered to go pick up chicken with broccoli for me, but even my favorite food didn't sound appealing. My mom kissed my forehead, and she and Hailey left the room.
My phone blipped. I winced as I reached over to get it. It was Lily.
u ok?
I sent back a thumbs-up emoji. I mean, I was okay. Physically. Lily texted back:
good. Vanessa said she'll talk to us tmw
I cringed. How was I going to face anyone at the studio? I went back on my phone and searched other dance studios in the area. Obviously not Energii. But, like my mom had said, everything else was far away, and I knew my mom was looking for a job, so there was no way she'd be able to drive me that far.
I only had four more years until I got my driver's license. . . .
I couldn't wait four years to dance. I flopped back on my bed. This was hopeless. There was no way I could switch studios. But how could I go to practice tomorrow? I couldn't face the Bunheads, and I certainly couldn't face Vanessa.
I started to cry into my pillow. Maybe I should just give up dance.
Wait. What was I saying? No. I definitely wasn't going to give up dance. I loved dance. Maybe I could just dance in my room. Maybe I could just never leave my room, so I wouldn't embarrass myself again. My bed would be my stage. My stuffed animals would be my audience. I wouldn't have to deal with people ever again.
There was a knock on my door.
"Please go away!" I yelled, but the door opened anyway.
Mo trotted in and jumped up on my bed.
Download


Copyright Disclaimer:
This site does not store any files on its server. We only index and link to content provided by other sites. Please contact the content providers to delete copyright contents if any and email us, we'll remove relevant links or contents immediately.