Rapunzel and the Lost Lagoon by Leila Howland
Author:Leila Howland , Date: October 19, 2017 ,Views: 1872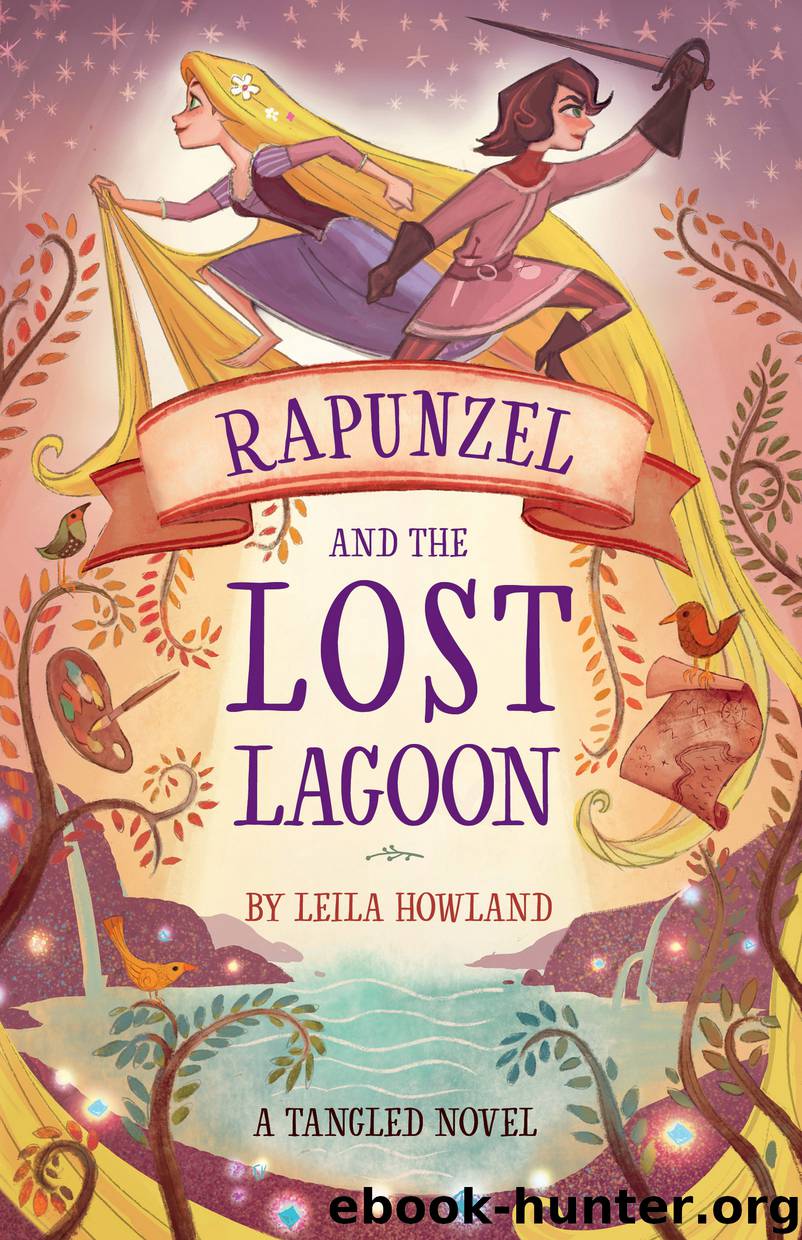 Author:Leila Howland
Language: eng
Format: epub
Publisher: Disney Book Group
Published: 2017-10-19T04:00:00+00:00



The Hervanians weren't anywhere to be found, so Raps and I decided to head straight to the lagoon to search for more clues—or any evidence that someone had been there.
While Raps investigated one side of the lagoon, I explored the other. I challenged myself to swim to the far wall of the lagoon, which formed a cove. We didn't go over there much because it was farthest from the gulch and rarely got any sun. It was the one spot in the lagoon that was usually dark.
The water became colder the closer I got to the cove. We had been looking for other gems, and nothing sparkled in this area. I couldn't keep my eyes open underwater for very long, so I used my other senses, according to guard training. I ran my hand along the wall. It all felt normal…until it didn't. Then there was a break, and the stone was uneven. Something was etched in its side. I forced my eyes open and saw words. I swam to the surface.
"I found something," I said. "Raps, come here!"
Rapunzel dove into the lagoon and swam right over.
"Check it out," I said. "It's hard to read, but I think it's Saporian."
"What? This is amazing!" She inhaled deeply and dove under. When she came back up, she said, "We're just going to have to take it word by word. I'll get my diary. You read the letters to me; I'll write them down."
"Got it," I said. Raps raced back to the shore while I pushed myself to go back underwater. This was a clue to the greatest power Corona had. I could feel it the way a bull shark could anticipate its prey. We were getting close.
After multiple dives and alternating roles, Raps and I had a sentence: Ackoui rescede o oure treasure, ligaro comme an embrace, nayo dixie que sejir disturbe.
We focused on the words we thought we understood—treasure, embrace, disturb—but we still couldn't divine the meaning. We repeated the sentence so many times that by the time we headed back to the castle, we'd memorized it.
Download


Copyright Disclaimer:
This site does not store any files on its server. We only index and link to content provided by other sites. Please contact the content providers to delete copyright contents if any and email us, we'll remove relevant links or contents immediately.